Majority of women held at Yarl's Wood are later released into community, prison watchdog reveals
High number of detainees released and not deported raises questions about justification for their detention in the first place, says Inspectorate of Prisons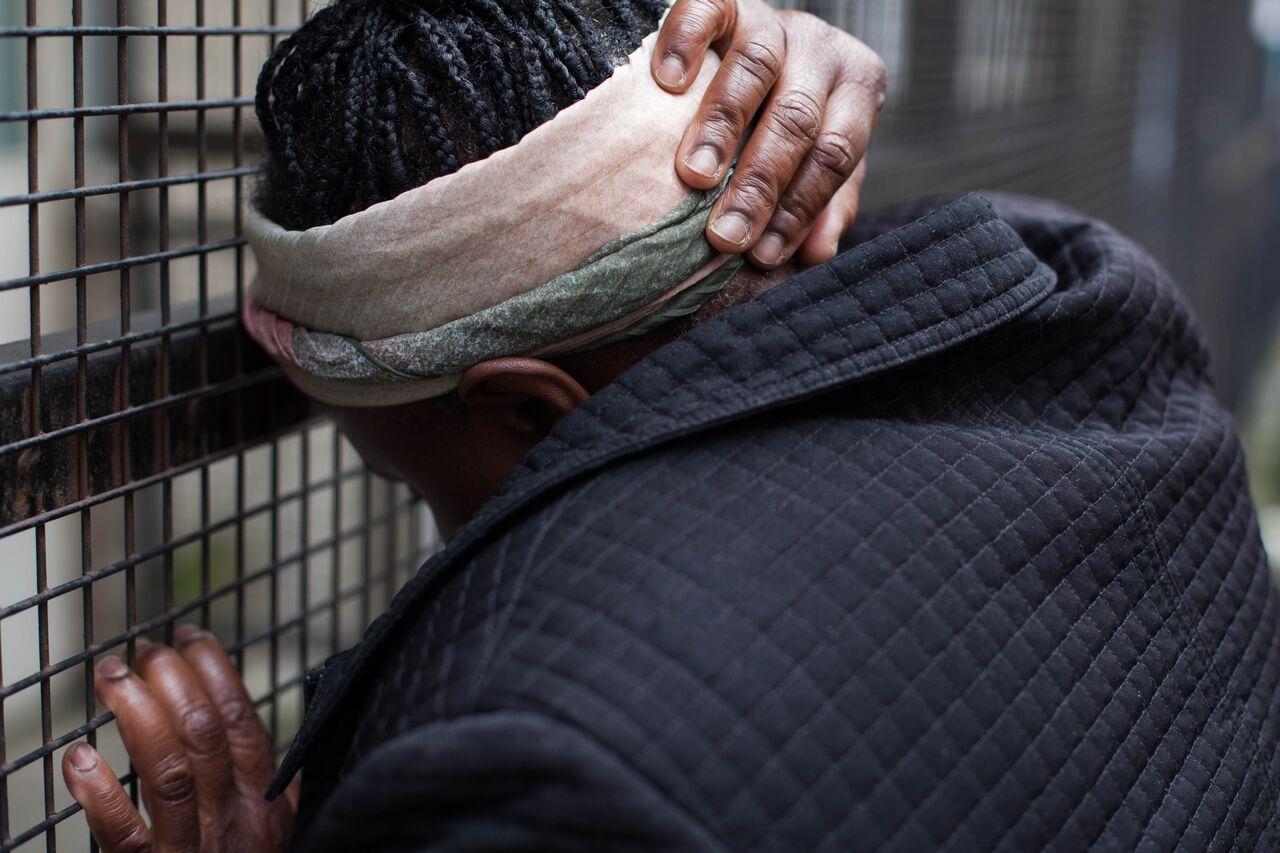 The majority of women held at controversial detention centre Yarl's Wood are later released into the community, raising concerns as to why they were ever detained, according to the UK's prison watchdog.
A report by HM Inspectorate of Prisons found that in the first six months of 2017, 67 per cent of female detainees had been released into the community – which, the report noted, "raised questions about the justification for detention in the first place".
Inspectors also raised concerns over the continued detention of women who had been tortured and two responses where the Home Office had refused, without explanation, to accept that rape came within the legal definition of torture.
Weaknesses in the handling of immigration casework by the Home Office, as well as some problems with health care at the centre, were also having a "significant negative impact" on detainees, according to inspectors.
Opposition politicians said the report exposes the Home Office for continuing to "systematically fail" the women at Yarl's Wood with a detention system that is "inhumane and unnecessarily harsh".
The inspection follows a report in 2015 that publicised allegations of abuse by staff. Inspectors said the most noticeable change in 2017 was that the atmosphere across the centre was far calmer, more respectful and relaxed.
But they still raised some serious concerns about the length of time women were detained and failure by the Home Office to carry out adequate assessments of vulnerable detainees, who according to new Government guidelines shouldn't be held in detention.
These failings were leading to the continued detention of women who had been tortured, the report noted. Almost a fifth of those in detention were assessed by the Home Office to be at the higher levels of risk in terms of vulnerability, yet they were still being held.
Inspectors also found that in two vulnerability assessments – which are known as Rule 35 responses – the Home Office had refused, without explanation, to accept that rape came within the legal definition of torture.
A study of a sample of Rule 35 cases "indicated that women were being detained despite professional evidence of torture, rape and trafficking, and in greater numbers than we have seen at previous inspections".
During the inspection it was also noted that a doctor who had been employed at the centre since November 2016 did not have the required registration. "This was a serious matter and required a thorough investigation," inspectors said.
Health care provision – NHS England and G4S were responsible for health care at Yarl's Wood – had improved overall since 2015, but inspectors were concerned to find that patients were put at risk through a lack of professional oversight of the centre's pharmacy and some prescribing practices.
Among more positive findings, inspectors noted there was little violence, and that the small number of allegations of inappropriate sexual behaviour by staff had been thoroughly investigated.
In terms of preparation for removal from the UK or release, access to phones was good, arrangements for visits generally good, and a designated resettlement project offered valuable support, particularly in some complex cases.
However, HM Chief Inspector of Prisons Peter Clarke said there was still need for improvement, adding that the shortcomings were less the fault of staff and management at the centre and more due to failings by the Home Office and the commissioned health care provider.
"The fact remains that around 70 per cent of the women detained at Yarl's Wood are released back into the community. The provision of welfare support for these women was far from systematic and needed to be improved," he said.
"The leadership and staff could and should take much of the credit for the improvements, but it was clearly a frustration for them that the centre was not able to gain higher assessments in some areas of this inspection because of failings that were outside their control.
"For instance, weaknesses in immigration casework and health care provision, which had a significant negative impact on the experiences of detainees, were the responsibility of the Home Office and the commissioned health care provider respectively.
"If I had invested the energy and commitment to making improvements at Yarl's Wood that the current management team clearly have, I too would be frustrated."
Responding to the report, Caroline Lucas, co-leader of the Green Party, told The Independent: "Though there have been some improvements at Yarl's Wood it's clear that many women continue to suffer there completely unnecessarily.
"Despite the Government's own guidance saying that 'at-risk' women shouldn't be detained, we're still seeing the victims of torture locked up at this facility. Indeed it's clear that the Home Office still systematically fails the women at Yarl's Wood. The Government's detention system continues to be inhumane and unnecessarily harsh – which is why it desperately needs overhauling."
The report comes after research by a charity revealed that the Government is routinely detaining victims of sexual violence in Yarl's Wood breach of its own guidelines.
Despite policy introduced last year stating that it is wrong to detain "at risk" or vulnerable people, including women who have survived sexual and gender-based violence, findings by Women for Refugee Women showed victims are still being locked up – with many becoming suicidal as a result.
Research by the charity revealed that 85 per cent of women who have sought asylum and been detained after the new policy came into force are survivors of rape or other gender-based violence, including forced marriage, female genital mutilation and forced prostitution.
In light of the Inspectorate report, Natasha Walter, director of Women for Refugee Women, said the charity was glad conditions in the centre had improved, but said "greater reform is necessary" to end the situation where people are detained for no valid reason.
"HM Inspectorate of Prisons has stated that the handling of cases by the Home Office is now the principal area of concern at Yarl's Wood, and we agree. This unnecessary trauma needs to stop," she said.
"We are glad that conditions for vulnerable women have improved in response to our work highlighting the lack of privacy and dignity for women in detention. However, greater reform is necessary. The Government has stated its intention to move away from immigration detention, and this needs to happen now.
"The majority of women held in Yarl's Wood are not removed from the UK, but released back into the community, their detention having served no purpose. Asylum claims can be resolved more humanely and more efficiently while people are living in the community. It is time to ensure that the traumatic and unjust practice of detaining those seeking asylum is ended."
A Home Office spokeswoman said: "Detention and removal are essential parts of effective immigration controls. It is vital these are carried out with dignity and respect and we take the welfare of our detainees very seriously.
"We welcome the Chief Inspector of Prisons' recognition that improvements have been made at the centre and we are taking action to address the recommendations."
Join our commenting forum
Join thought-provoking conversations, follow other Independent readers and see their replies