Double-decker bus roof torn clean off in bridge crash
Passenger sat on top deck as accident happened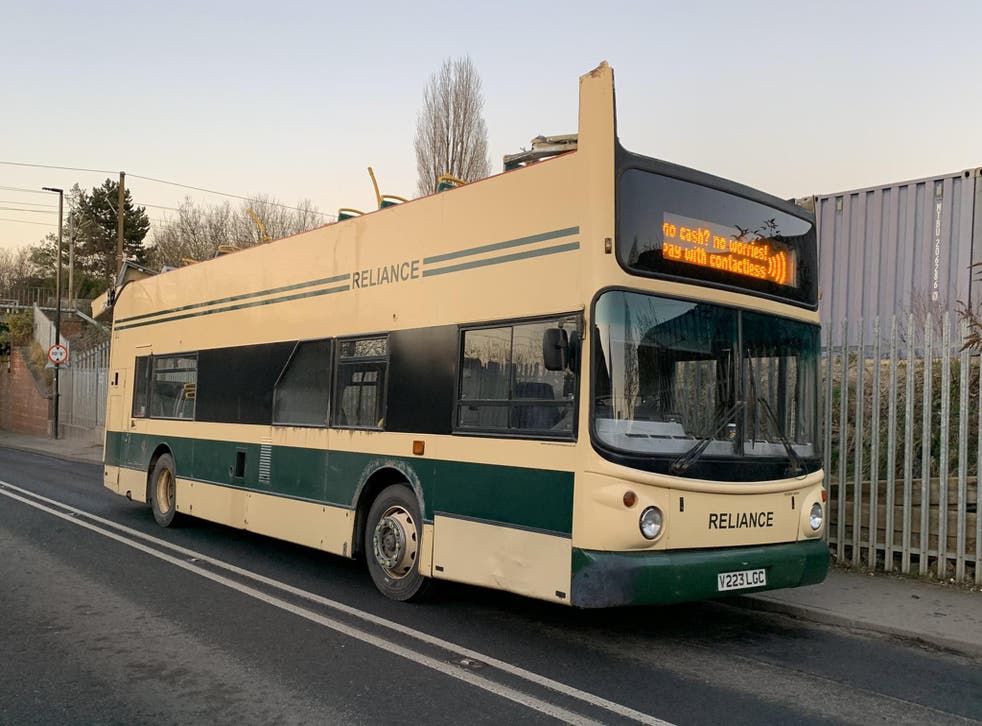 A double-decker bus was left without a roof after crashing into a low bridge in Yorkshire.
The driver attempted to pass under a 12-foot-railway bridge near York city centre but misjudged the height, tearing its roof clean off.
North Yorkshire Police confirmed there were passengers on board the Reliance bus but no one was injured.
One lucky passenger who was sat on the top deck during the collision is believed to have escaped the crash "unscathed".
An unnamed witness said: "He was up there and was incredibly lucky, or very short, I am not sure.
Metro maps from around the world

Show all 24
"But yes, he came out unscathed - he just left.
"He said something to the effect that he did not have time for this, and he was just gone. It was crazy."
Investigations are continuing today to look into the bizarre crash.
A spokesperson for North Yorkshire Police said: "We can confirm that a bus has gone into bridge on Leeman Road in York.
"There were passengers on the bus, but it doesn't look like there have been any injuries at this stage."
Michael Hinton, from York, was stuck in traffic behind the bus when he saw the attempt to go under the structure.
He said: "I had just picked up my bairns from the after-school club and was a couple of cars behind," he told The York Press.
"I saw the double-decker bus going down Salisbury Terrace and thought it was strange because they can't get under the bridge.
"True enough he just went through. He centred himself to go down the middle as they always do. He was going at normal speed.
"The bus had no problem getting through but the roof didn't make it. I just hope no one was on the top because they will have suffered serious injury.
"It was like a can opener - it just peeled the top off and the bus carried on going through. There was glass everywhere. It made such a noise and a mess."
Recovery vehicles arrived at the scene at around 5:30pm after the road was closed during rush hour traffic.
Reliance Buses tweeted: "Our staff are responding to the incident and we are working hard to establish the circumstances".
A spokesperson for the Ambulance Service said the bus driver was checked at the scene, but was not taken to the hospital.
SWNS
Register for free to continue reading
Registration is a free and easy way to support our truly independent journalism
By registering, you will also enjoy limited access to Premium articles, exclusive newsletters, commenting, and virtual events with our leading journalists
Already have an account? sign in
Register for free to continue reading
Registration is a free and easy way to support our truly independent journalism
By registering, you will also enjoy limited access to Premium articles, exclusive newsletters, commenting, and virtual events with our leading journalists
Already have an account? sign in
Join our new commenting forum
Join thought-provoking conversations, follow other Independent readers and see their replies