Young girl injured after pranksters put superglue over disabled toilet seat in McDonald's in Exeter
Kaya was left in tears after becoming stuck to the seat and ripping the skin off the back of her legs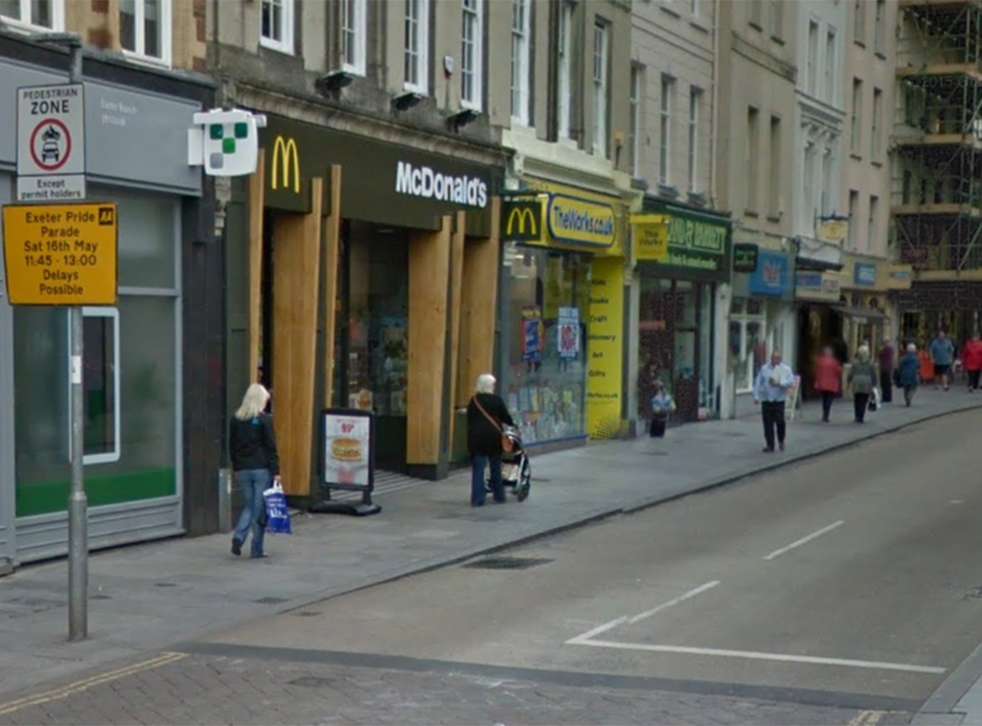 A young girl was reportedly injured after pranksters put super glue on a McDonald's toilet.
Nicole Langmead took her four-year-old daughter, Kaya, to the fast food branch to use the toilets on Exeter High Street in Devon.
The mother said her daughter ripped some of the skin off the back of her legs and bottom after standing up, leaving her in pain and crying.
Ms Langmead said: "My daughter was left in tears and the skin was ripped off the back of her legs.
"She came out in tears and told me that she had become stuck to the seat."
Staff at the chain found that superglue had been spread across the toilet and the surrounding area, and the police were called, reported the Exeter Express and Echo.
The mother said they had been waiting outside the toilet for a long time and two girls came out, laughing, according to the local news website.
The best cities in Britain to raise a family

Show all 10
She posted on Facebook: "To the two young blonde girls that thought it would be so hilarious to put super glue on the disabled and baby changing toilet in McDonalds, I just want you to know that I'm still having to console my four year old daughter who was unfortunate enough to use the toilet after your little prank. The backs of her legs and bum are red raw after the glue had stuck her to the seat and she has been in tears on and off since."
She praised the staff at McDonald's for their help and said: "We were all just shocked that people would dos something like this or find it funny."
Devon and Cornwall Police said they were investigating the incident and were keen to talk to the two girls who came out of the toilets.
They said one of the girls was described as being white, with should length brown hair, wearing an Adidas tracksuit, while the other is also white with long blonde hair and was said to be wearing a red and white checked shirt with blue jeans.
Both are thought to be between 16-18 years old.
Join our new commenting forum
Join thought-provoking conversations, follow other Independent readers and see their replies