Young mother starts Facebook search to find man who passed her note praising her parenting skills
Sammie Welch was travelling on a First Great Western train from Birmingham to Plymouth on Thursday with her son Rylan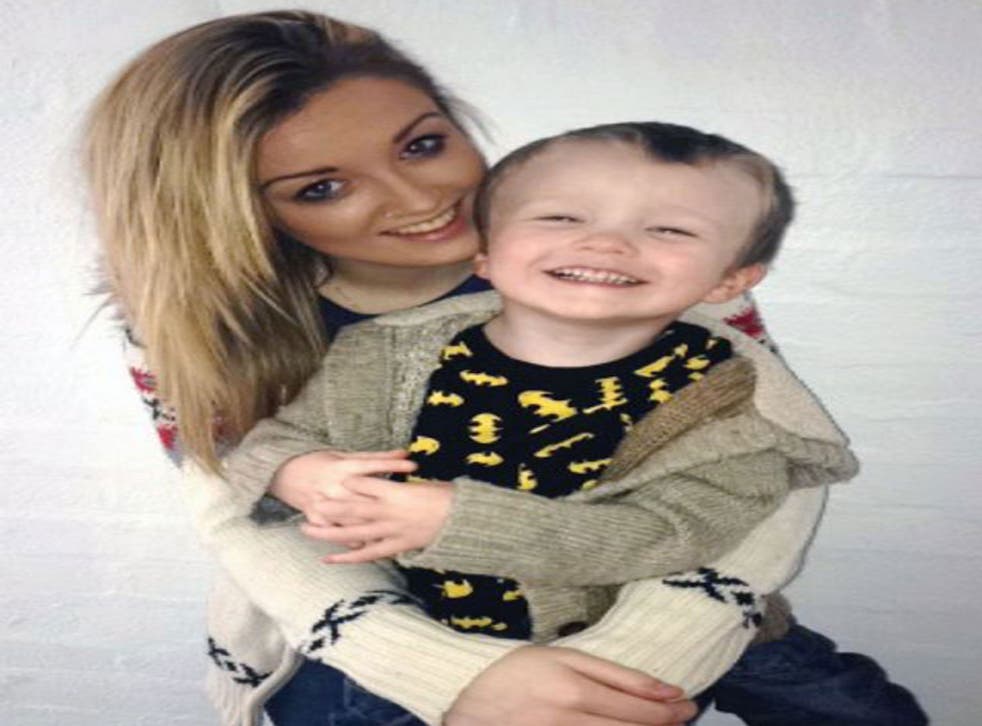 A young mother is trying to get in touch with a stranger who passed her a note praising her parenting skills and £5 so she could "have a drink on me".
Sammie Welch, 23, of Plymouth, said she wanted to thank the man personally, adding that his generosity had made her want to cry, the Daily Mirror reported.
She was travelling on a First Great Western train from Birmingham to Plymouth on Thursday with her son Rylan, three.
The man handed her the note and money saying she had dropped them as he got off the train in Bristol between 7pm and 8pm that day.
It said: "Have a drink on me, you're a credit to your generation, polite and teaching the little boy good manners.
"PS I have a daughter your age, someone did the same for her once. Hope when she has children she is as good a mother as you."
It was signed simply "man on train at table with glasses and hat".
Ms Welch said: "When he handed it to me he said it had fallen out of my bag, so I just said thank you and took it from him. When I looked at it and saw what was written I was so shocked. I feel really overwhelmed by it all, it was just so lovely to get it.
"I've put the money in a savings account for Rylan now, I thought that was the best place for it. I wish I could remember him but I just can't. I really want to thank him personally."
Heartwarming news stories from around the world

Show all 30
She is appealed on Facebook for help to find the man.
"He shows there are still good people out there and I want him to know I am truly grateful," Ms Welch said.
She said during the train journey her son was "just being a happy, laughing little boy".
"We were playing together and I was trying to keep him occupied. He normally gets quite rowdy and bored on long trains so I was doing my best to entertain him as much as I could," she said.
"He was eating his dinner, I had made him a packed lunch, and we were laughing at the fact he kept calling his grapes strawberries."
Register for free to continue reading
Registration is a free and easy way to support our truly independent journalism
By registering, you will also enjoy limited access to Premium articles, exclusive newsletters, commenting, and virtual events with our leading journalists
Already have an account? sign in
Register for free to continue reading
Registration is a free and easy way to support our truly independent journalism
By registering, you will also enjoy limited access to Premium articles, exclusive newsletters, commenting, and virtual events with our leading journalists
Already have an account? sign in
Join our new commenting forum
Join thought-provoking conversations, follow other Independent readers and see their replies