Zara Phillips and Mike Tindall expecting first child
Child of top equestrian and former England rugby player would be Princess Royal's third grandchild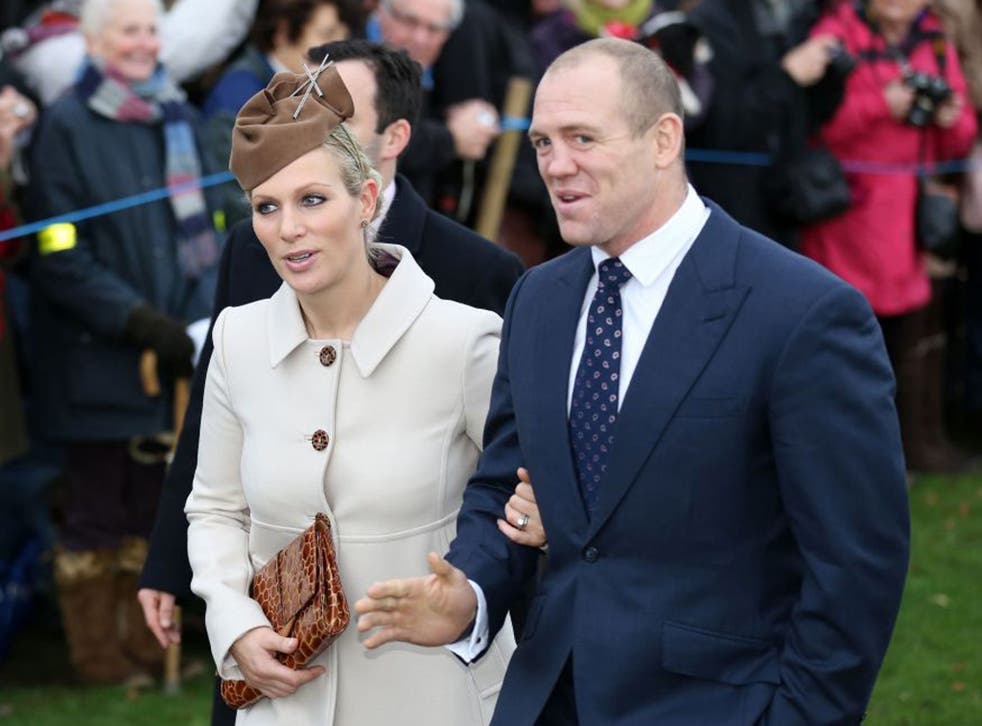 Zara Phillips and Mike Tindall have announced they are expecting their first baby in the new year.
The birth will follow the keenly anticipated arrival of the Duke and Duchess of Cambridge's baby, which is expected in the coming days.
Buckingham Palace, using Zara's married name, said in short statement: "Mr and Mrs Mike Tindall are very pleased to announce that Zara Tindall is expecting a baby in the new year.
"The Princess Royal and Captain Mark Phillips, Mr Phillip and Mrs Linda Tindall, and members of both families are delighted with the news.
"This baby will be the first child for Mike and Zara and the third grandchild for the Princess Royal."
Former England rugby star Mr Tindall is now a player-coach at Gloucester. The couple met during England's Rugby World Cup-winning campaign in Australia in 2003.
Miss Phillips won individual gold in three-day eventing at the World Equestrian Games in Germany in 2006.
David Cameron's official spokesman described the announcement as "quite terrific news", telling reporters: "The Prime Minister will send his very, very best wishes to the happy couple."
The Queen's granddaughter and her rugby player husband, who are now expecting, are following closely in the footsteps of the Duke and Duchess of Cambridge, who are eagerly awaiting the birth of their first child.
The pair's sporting commitments - particular Zara's Olympic dreams - meant their schedules were hectic and much of their time was devoted to their respective rugby and eventing careers.
In the summer of 2012, former world champion Zara achieved her dream of competing in the Olympics, winning a team silver in front of a home crowd in London.
Tindall spoke about how they were waiting for the right window before having a baby.
"Obviously we're going to have a family. But it's about timing," he said at the launch of his new charity Rugby For Heroes in May 2012.
"Obviously it's the Olympics this year, the Europeans next year, the World Championships the year after for her.
"I want to play for another two years, so it's just where we find the balance in that.
"I wouldn't say we'll wait, we'll try and find a window."
The pair are already a doting aunt and uncle to their two nieces, Savannah and Isla - the daughters of Zara's brother Peter and his wife Autumn.
The royal baby will be the Queen and the Duke of Edinburgh's fourth great grandchild, after Savannah and Isla Phillips and William and Kate's baby, which is due this month.
Zara's pregnancy comes in the year of the 60th anniversary of the Queen's coronation, with the baby set to arrive in the New Year of 2014.
The couple wed in July 2011 in Edinburgh's Canongate Kirk in a private ceremony attended by all the senior members of the Royal Family, three months after Zara's cousin William married Kate.
PA
Register for free to continue reading
Registration is a free and easy way to support our truly independent journalism
By registering, you will also enjoy limited access to Premium articles, exclusive newsletters, commenting, and virtual events with our leading journalists
Already have an account? sign in
Register for free to continue reading
Registration is a free and easy way to support our truly independent journalism
By registering, you will also enjoy limited access to Premium articles, exclusive newsletters, commenting, and virtual events with our leading journalists
Already have an account? sign in
Join our new commenting forum
Join thought-provoking conversations, follow other Independent readers and see their replies