'Don't dance like a s***': Campaigners raise alarm bells about 'extremely worrying' message with 12 rules ex-partner sent woman
'Such controlling behaviours are normalised and legitimised in society which can make it difficult to recognise and challenge,' says academic
Maya Oppenheim
Women's Correspondent
Wednesday 14 August 2019 09:00 Comments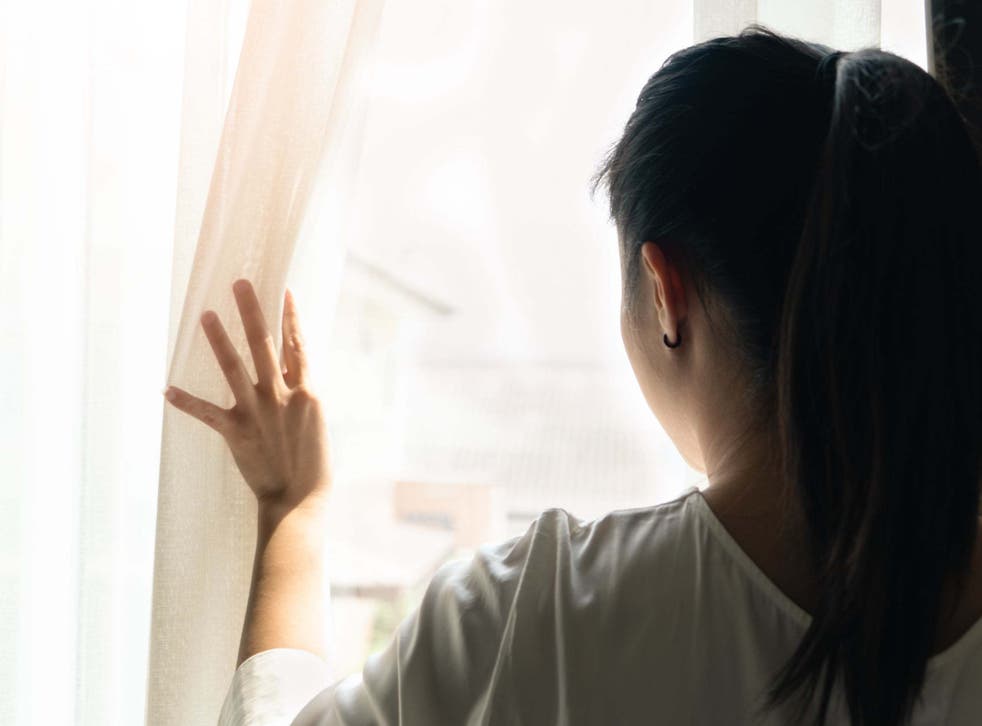 Campaigners raised alarm bells about the dangers of coercive control after a woman shared an "extremely worrying" text message her ex-partner sent her outlining 12 rules she must follow.
Zoe Scholefield, from Wakefield, West Yorkshire, said her ex gave her a long list of things she was banned from doing on a night out but then went on to cheat on her.
She shared the text message she received from the unidentified man on her Twitter page. He warns her not to "dance like a sl*g" and tells her to let him know "everything that happens" in the text.
The screenshot of the text has now been shared thousands of times and garnered over 34,000 likes and hundreds of comments.
UK news in pictures

Show all 50
"Funny how my ex sent me stuff like this then has the audacity to cheat on me," Ms Scholefield wrote alongside the screenshot.
The text message, which includes 12 different points, starts by telling her not to "dance like a sl*g like in reflex" and not to get "too drunk".
"No boys and if anyone comes up to you and talks to you, you tell them you have a boyfriend," said rule three. In rule eight, he said: "You let me know everything that happens and be ready to explain stories".
"Even when I'm asleep text me to tell me things so I can see in morning," said rule ten.
He also said he needed to approve her outfit before she went out – as well as needing her to prove no one else was in the room before she went to sleep.
"Always send me photos of front and back of what you are wearing so I can approve and say whether or not I think you should wear it," said the message.
"If you can, [I] want a video of room before you sleep to prove no one else is there and you are off to sleep," the man added in rule 12.
Online hate spurred on our father to kill our mother and sister, say his sons
The message sparked outrage from fellow Twitter users who argued her ex was "toxic" and "controlling".
Adina Claire, acting co-chief executive of domestic abuse charity Women's Aid, told The Independent: "It's never acceptable for your partner to give you a list of rules and regulations to abide by.
"This is a clear example of controlling behaviour, and it's great to see so many people recognising this and supporting Zoe on social media."
Dr Hannah Bows, of the Centre for Research into Violence and Abuse at Durham University, said: "This is one of the more overt examples of coercive and controlling behaviour that men exert over women. The inherent 'message' is that this woman is accountable to her boyfriend, must obey his orders and must seek his permission to live her life.
"In this case, it has manifested in a set of rules, but often control is a pattern of subtle behaviours. Such controlling behaviours are normalised and legitimised in society which can make it difficult to recognise and challenge.
"Technology has made this easier - from apps that track women's movements, to websites that encourage revenge on women who 'disobey' their partners, and text, calls and social media providing platforms to control women even when they are away from the abuser. Ultimately, many men still enjoy power and control over women who are disadvantaged by a patriarchal system which facilitates and excuses men's violence."
The latest figures show that out of an estimated two million victims of domestic abuse in the last year, some 1.3 million were women.
The majority (70 per cent) of victims of domestic violence deaths are female. Every week in the UK, two women are murdered by a partner or ex-partner.
Suzanne Jacob, chief executive of domestic abuse charity SafeLives, said: "Firstly, we hope Zoe is safe and has the support she needs around her. This kind of controlling behaviour is extremely worrying and is not 'normal' in a relationship. A partner should make you feel loved and valued, not tell you what to wear, who to speak to or how to behave.
"If you recognise any of these behaviours in your own relationship, know that there is support out there. Everyone deserves the freedom to live the life they want, and no one should have to live in fear of a partner's 'rules'."
Ms Scholefield did not immediately respond to The Independent's request for comment.
Register for free to continue reading
Registration is a free and easy way to support our truly independent journalism
By registering, you will also enjoy limited access to Premium articles, exclusive newsletters, commenting, and virtual events with our leading journalists
Already have an account? sign in
Join our new commenting forum
Join thought-provoking conversations, follow other Independent readers and see their replies