Homeless man condemns spikes outside Manchester Selfridges
The metal studs were installed back in December last year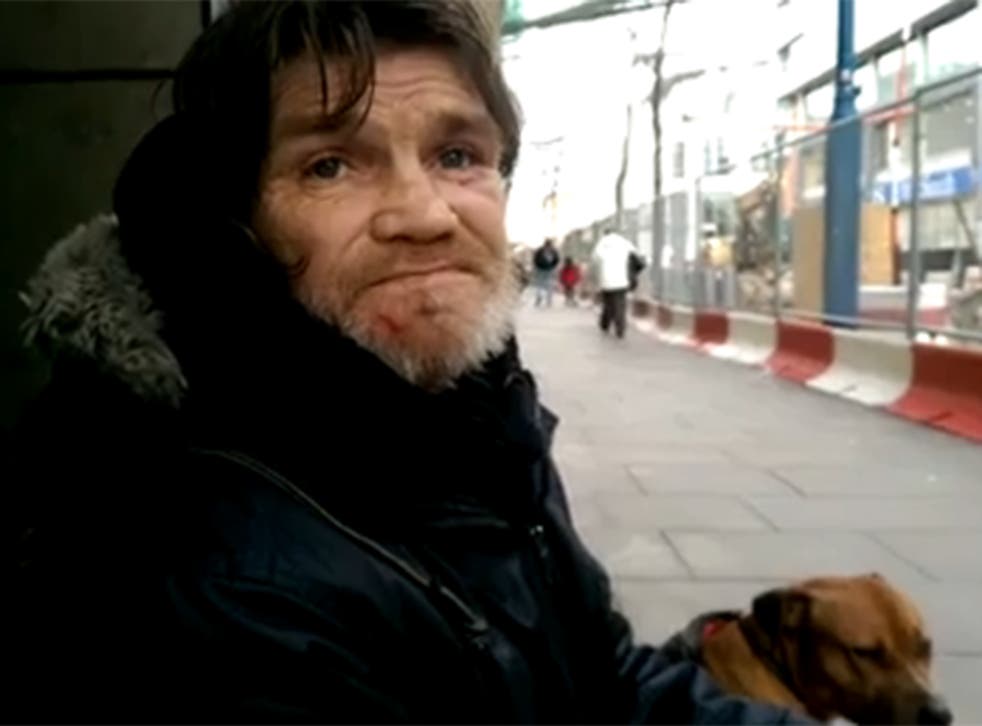 A homeless man has criticised Selfridges for installing metal spikes outside its store in Manchester City Centre, which he claims are a deterrent to rough sleepers.
John Jones, 29, condemned the spikes which make it impossible for rough sleepers to bed down.
He described the move as "disgusting" and said the metal studs "should not be there" in an interview with the Manchester Evening News.
Mr Jones went on to say he thought that Selfridges installed the spikes because homeless people outside their store was "bad for their image".
Mr Jones, who is originally from Hulme, has been sleeping rough on the streets for five years after splitting from his wife.
The spikes have been put on a narrow ledge near the staff entrance to the store.
A spokesperson for the company told The Independent that they were put in on 1 December last year "as part of a number of measures to reduce litter and smoking outside the store's team entrance, following customer complaints".
An online petition calling for the removal of the studs from the front of the store has received support from over 5,000 people.
University lecturer Cathy Urquhart, who launched the petition, described the spikes as "an affront to humanity".
"We should be looking after the homeless, not demonising and scapegoating them," she says on the petition page.
This is not the first time homeless spikes have hit the headlines. Back in June last year a photograph of metal studs outside a block of luxury flats in London was widely circulated on social media, causing condemnation.
Shortly afterwards, the Regent Street branch of Tesco removed one-inch-high spikes from outside its store following protests.
The supermarket denied the spikes were an anti-homeless measure and said they were installed to deter anti-social behaviour like smoking and drinking - which the firm said intimidated customers.
Join our new commenting forum
Join thought-provoking conversations, follow other Independent readers and see their replies