Hunger crisis 'stalking Britain' is more shocking than in Africa, says Archbishop of Canterbury
More than 490,000 people were referred to food banks in six months
Lamiat Sabin
Sunday 07 December 2014 14:23 Comments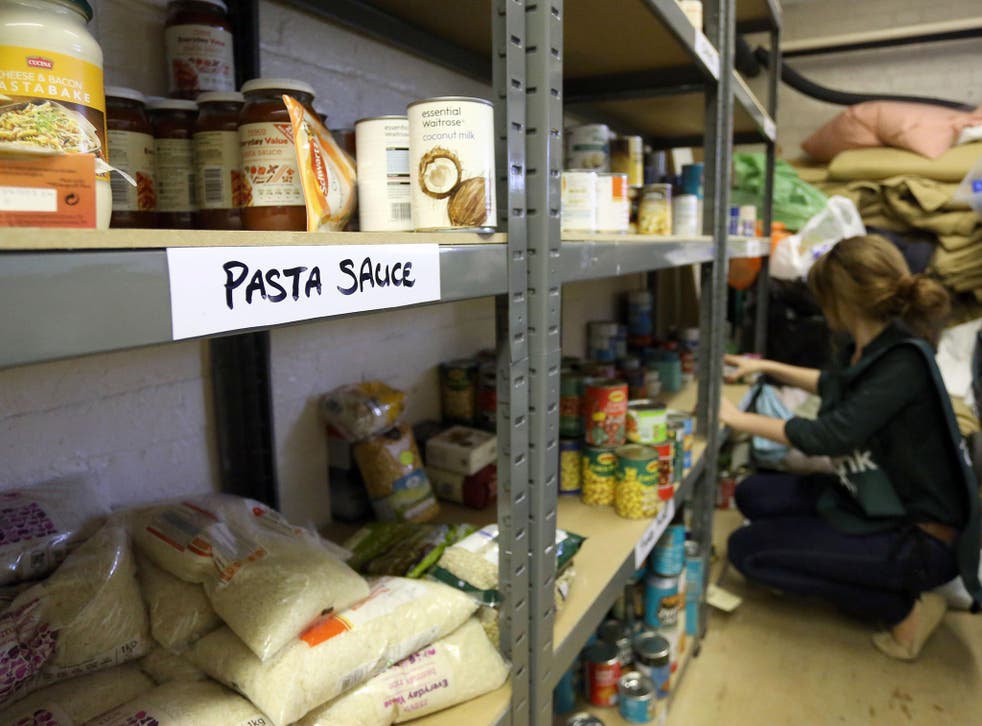 The hunger crisis "stalking large parts of Britain" is more shocking than in Africa, the Archbishop of Canterbury has said.
Most Rev Justin Welby said that it is "astonishing" how much food is being wasted and left uneaten despite the number of people desperately resorting to food banks to feed themselves and their families.
Writing in The Mail on Sunday, he urges ministers and the food industry to act on the hunger crisis plaguing one of the most prosperous countries in the world with the sixth-highest GDP.
The Archbishop's comments come ahead of plans outlined in tomorrow's publication of a parliamentary report he has backed that sets out to eliminate hunger in Britain by 2020 and urges ministers and the food industry to act.
In pictures: Food banks

Show all 9
He said: "[A refugee camp in the Democratic Republic of Congo] was deeply shocking but, tragically, expected. A few weeks later in England, I was talking to some people - a mum, dad and one child - in a food bank.
"They were ashamed to be there. The dad talked miserably. He said they had each been skipping a day's meals once a week in order to have more for the child, but then they needed new tyres for the car so they could get to work at night, and just could not make ends meet.
"So they had to come to a food bank. They were treated with respect, love even, by the volunteers from local churches. But they were hungry, and ashamed to be hungry.
"I found their plight more shocking. It was less serious, but it was here."
The massive increase in the number of food banks across Britain in recent years – where people are referred to by front line welfare and social workers – is largely due to job losses, low wages, welfare cuts and benefit delays but has proved politically divisive.
A total of 492,641 people between April and September this year were referred to food banks run by The Trussell Trust and the situation is expected to get worse after Chancellor George Osborne announced further welfare cuts in the Autumn Statement earlier this month.
More than 900,000 people were given bags with three-days' worth of food by the charity in the last financial year.
Lib Dem Deputy Prime Minister Nick Clegg said reforming the way sanctions are imposed on benefit claimants could help alleviate the demand for food banks.
Business Minister and Tory MP Matthew Hancock claimed the increased use of food banks in Britain is down to more people being aware of their existence.
Earlier this year, ministers were accused of "taking food from the mouths of children" after rejecting millions of pounds of European funding agreed for British food banks.
Archbishop Welby called for reforms that would allow food companies – who he says have a "moral obligation to communities" - to pass on goods they could no longer sell that would be headed for disposal.
Register for free to continue reading
Registration is a free and easy way to support our truly independent journalism
By registering, you will also enjoy limited access to Premium articles, exclusive newsletters, commenting, and virtual events with our leading journalists
Already have an account? sign in
Join our new commenting forum
Join thought-provoking conversations, follow other Independent readers and see their replies