Inside David Cameron's kitchen: What we learned from a day with the Prime Minister
He makes a mean sardine sandwich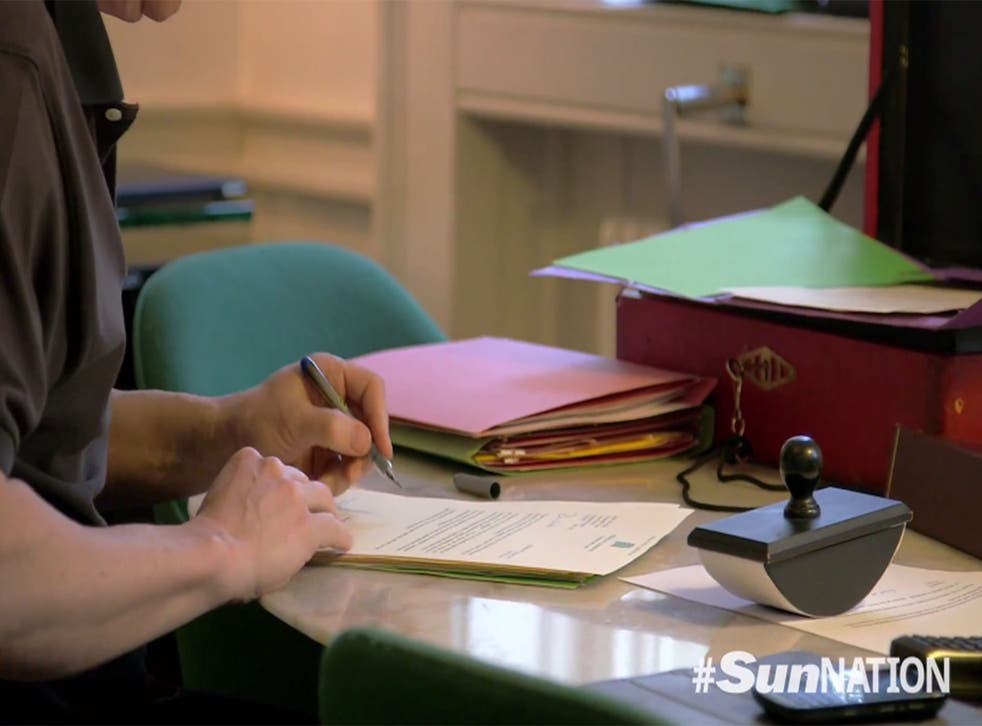 Amidst the ongoing talk of coalitions, TV debates and Grant Schapp's alter ego, the 2015 general election may come down to one pressing issue: the humble kitchen.
Last week, pictures of Ed Miliband's kitchenette turned into a bizarre political battle after The Daily Mail's Sarah Vine criticised the Labour leader's cabinets as akin to a "Communist-era housing block in Minsk". It later emerged that he had another, much larger kitchen downstairs. Cometh the title Ed "two kitchens" Miliband.
Thus, when Prime Minister David Cameron invited The Sun to follow him around for the day, he of course made sure to showcase his own domestic digs. As if to rub salt into the wound, he was filmed regularly tucking into a sardine sandwich, another nod to a Miliband photo disaster.
With Cameron trying to win over swing voters with a video showing just how hard it is to run the country when you've got to make food for a film crew, engage with Facebook, deal with some people called the Lib Dems and find time to eat your Weetabix, here's a list of the finer details gleaned from a day in the life of the Prime Minister:
He likes sardine, tomato and lemon sandwiches
The Tory leader whipped up 'Sardines a la Cameron' for the film crew, with a dollop of mayonnaise added for that extra je ne sais quoi.
And he is definitely better at eating a sandwich than Ed Miliband
Cameron flawlessly takes a bite, masterly holding the slice while controlling his jaw muscles, his eyes focused on the task at hand.
He doesn't wash his hands properly
Health and safety alert: Cameron only gives his hands a cursory wipe with a tea towel having finished his mini-MasterChef course.
Yet his kitchen is immaculate
Given that the PM appears not to clean up after himself, the kitchen is spotless. Although, this may be the "show kitchen", with his second workplace to be revealed in a few days.
He has large number of cooking pots and a decent range of glass tumblers
His pots and pans look like they're in an Ikea advert. Yet you can't help but feel they lack the scratches and burn marks that mean they are actually used. The second kitchen theory plot thickens.
He sleeps with his PMQs file
"I've got a lot of work to do. I'll go to bed probably with my (Prime Minister's) Question Time file, as opposed to with my wife. With both, possibly." Lucky Sam.
A lot of people are involved in his PMQs preparation
PMQs may be one man against 649 MPs, but in advance he has ten people help him prepare.
He keeps his toothbrushes next to his Weetabix
Yes, eating Weetabix and brushing your teeth are two vital activities to do in the morning, but do they both need to be kept at your office table? Dave, you've got a really nice kitchen, put the cereal there!
The entrance to Downing Street is mainly a clothes rack
Where's Martine McCutcheon?
The Cabinet still is incredibly male
Cameron told Buzzfeed yesterday that he was not hopeful of getting a 50/50 gender balance in the Cabinet anytime soon.
He follows himself on Facebook
Facebook is "new" to the PM and he's now following himself because he wants to know what the voters "are seeing".
Like another other leader, he is going grey and balding
It took a few years for Tony Blair's landslide locks to fade to grey and five years of coalition kerfuffles have evidently taken their toll on Cameron's curls.
Watch the full video here:
Register for free to continue reading
Registration is a free and easy way to support our truly independent journalism
By registering, you will also enjoy limited access to Premium articles, exclusive newsletters, commenting, and virtual events with our leading journalists
Already have an account? sign in
Register for free to continue reading
Registration is a free and easy way to support our truly independent journalism
By registering, you will also enjoy limited access to Premium articles, exclusive newsletters, commenting, and virtual events with our leading journalists
Already have an account? sign in
Join our new commenting forum
Join thought-provoking conversations, follow other Independent readers and see their replies