Isis unit in Syria 'training British jihadis' to launch wave of attacks on UK targets
Instruction given at Syrian camp 'covered bomb construction and religious ideology'
Fiona Keating
Sunday 06 August 2017 17:32 Comments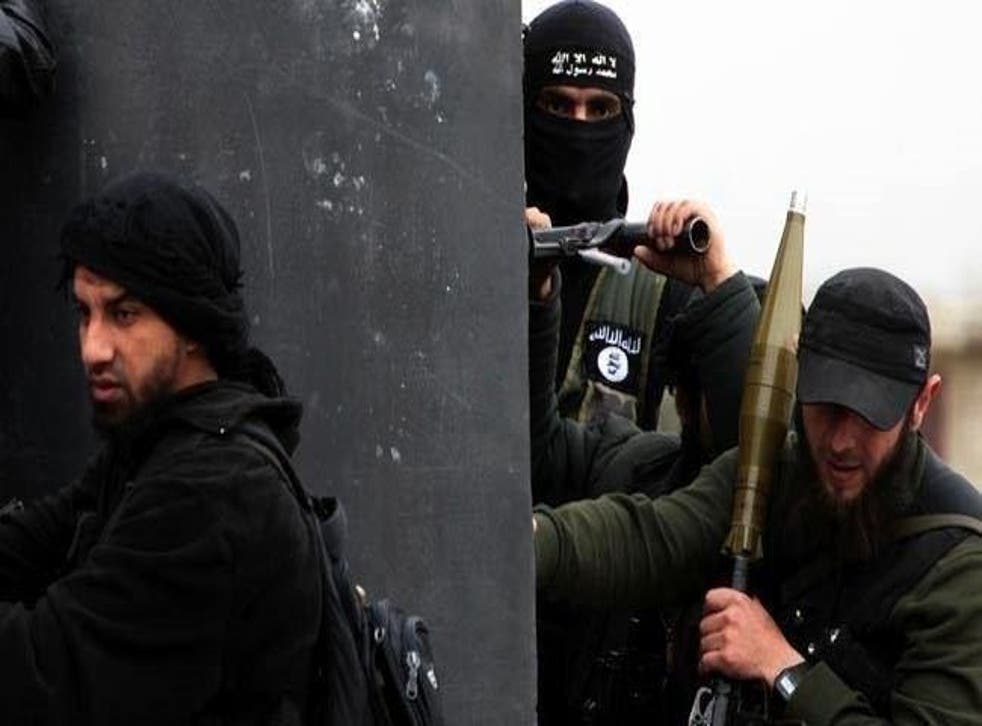 A secretive Isis division has been teaching UK fighters to launch attacks on British soil, according to a fighter reportedly captured by Kurdish troops in Syria.
The militant described how the unit trained those involved in the Paris and Brussels attacks. He also revealed the ways in which the new recruits were initiated into the al-Kharsha brigade in Syria, according to a Sunday Times report.
British fighters are said to take part in a rigorous training regime before flying home to carry out attacks.
"It takes seven months to be trained in al-Kharsa brigade," the fighter said while he was interviewed in front of his Kurdish captors.
"It is very hard. Every European who crosses the border to Syria, they are offered [the opportunity] to join. If 20 start the training, only five finish it. Then after that they go back to Europe and attack."
Giving detailed information, the Isis fighter said that about 50 people went through the programme from countries including the UK, Belgium, France and Germany.
The instruction given at the Syrian camp involved bomb construction, religious ideology according to Isis as well as going through harsh physical endurance trials. All recruits had to be willing to give up their lives for the Isis cause, the militant said.
The unit was under the umbrella of the external operations arm of the so-called Islamic State, the Amniyat Amniyat al-Kharji. It's believed that the Amniyat is now focusing on working with sleeper cells.
According to the Sunday Times, past fighters included Belgian-born Abdelhamid Abaaoud, who led the Paris attacks in which 130 people were killed. Abaaoud was shot dead in a raid by French police five days after the massacre.
In pictures: Isis' weapons factories

Show all 11
Gilles de Kerchove, the EU Counterterrorism Coordinator said that one-third of an estimated 5,000 European jihadis who were trained in Syria and Iraq have returned to their home countries, many undetected by authorities.
He estimated that there were some 2,000-2,500 European "foreign terrorist fighters" still in Syria and Iraq, according to Reuters.
De Kerchove added: "There are largely two categories of returnees: those in the majority who will drift back and those who will be sent back on specific missions, which are of most concern."
The captured Isis fighter gave an ominous warning on future reprisals from Isis. "They will make more suicide attacks in Europe because the coalition is bombing them a lot," he said. "They also want to carry out attacks in Lebanon."
Register for free to continue reading
Registration is a free and easy way to support our truly independent journalism
By registering, you will also enjoy limited access to Premium articles, exclusive newsletters, commenting, and virtual events with our leading journalists
Already have an account? sign in
Join our new commenting forum
Join thought-provoking conversations, follow other Independent readers and see their replies