Jeremy Corbyn: Labour MPs are plotting a coup against the potential leader if he is elected
The sudden prospect of the left-winger becoming Labour leader has panicked mainstream MPs into talk of getting rid of him at once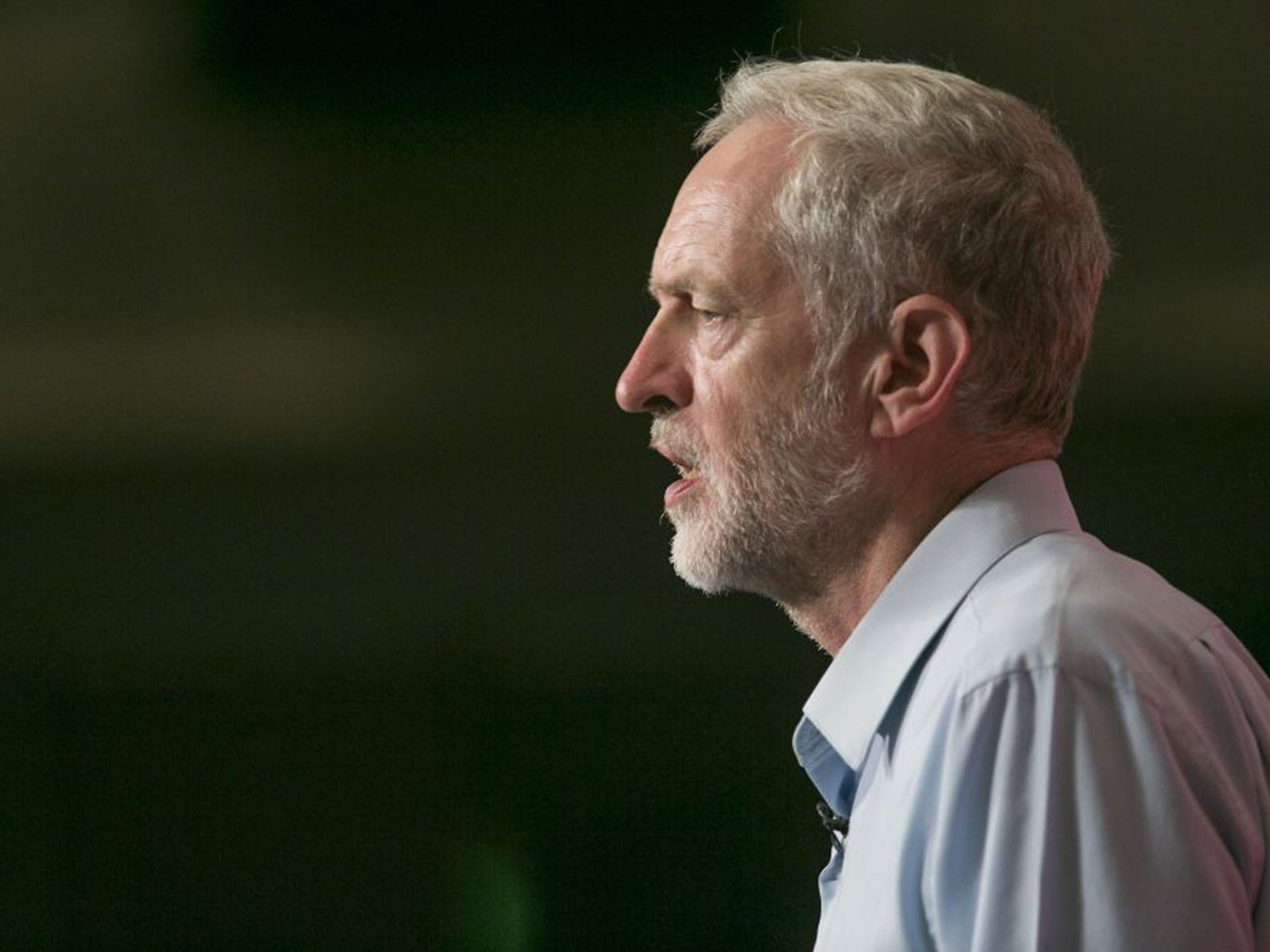 Labour MPs are plotting to mount a coup against Jeremy Corbyn before Christmas, if he wins the leadership in September.
The left-wing MP for Islington North has staged a stunning raid on support among constituency labour party (CLP) organisations in the past week, prompting panic among supporters of the three mainstream candidates, Andy Burnham, Yvette Cooper and Liz Kendall. Two internal polls also suggested a surge in support for Mr Corbyn, with one even suggesting he could win on 12 September.
Although this result is still seen as a long shot, MPs said in the event of a Corbyn victory they would immediately start gathering the 47 names needed to trigger a coup. One said: "We cannot just allow our party, a credible party of government, to be hijacked in this summer of madness. There would be no problem in getting names. We could do this before Christmas."
Another Labour MP said a Corbyn victory would cause deep unhappiness among the current shadow cabinet, and suggested that few would want to serve under him.
Yet talk of a potential coup will cause uproar among grassroots Labour members because, in this scenario, Mr Corbyn would have won in the most democratic leadership contest the party has ever held. A second leadership contest could also lead to the same result.
There is also speculation that Mr Corbyn views himself as a stop-gap leader, who would stay in post for two or three years, until a slightly softer left figure rises to prominence. A senior party source suggested that 35-year-old Lisa Nandy, deputy party chairman John Trickett, and former National Union of Mineworkers president Ian Lavery could be ready for a leadership tilt by 2018.
Political opponents are also readying themselves for a Corbyn leadership. Tim Farron, the new Liberal Democrat leader, thinks his party could take votes from Labour if Corbyn gets the top job, telling supporters at an event: "Labour might elect comrade Corbyn, and that will provide opportunities of its own."
Conversely, the SNP believes Mr Corbyn would help it get the Trident nuclear deterrent axed. Angus Robertson, the SNP's Westminster leader, said: "We've worked very well with Jeremy Corbyn on opposition [to Trident]; it's a very consistent and very principled position that he's held. He's also a strong voice against austerity, but it's for the Labour party to decide its leader."
Where do they stand? Labour's left-right battle
Show all 2
Under the current rules, 20 per cent of the parliamentary party – 47 MPs – would have to nominate an alternative candidate for leader at party conference to trigger a fresh leadership contest. This would give Mr Corbyn's opponents little more than two weeks to orchestrate a coup, because the conference is held in Brighton in late September.
Some Labour MPs would like the way of toppling a leader changed to ape the simpler, but more brutal, system used by the Conservatives. Tory rebels seeking a change write to the chairman of the 1922 Committee (currently Graham Brady), which represents the Tory backbenches, and he keeps the letters under lock and key until 15 per cent of the parliamentary party has contacted him. He is not allowed to reveal their names, but once he has received the required 15 per cent, a confidence motion is called. "The 1922 is a good model for Labour to follow," said one fast-rising Labour MP.
Ms Cooper, currently second favourite with the bookies, has been buoyed by growing support from the CLPs. Coventry South and Selby and Ainsty, North Yorkshire nominated her, taking Ms Cooper to 55 by late afternoon. Mr Corbyn had 70, Mr Burnham 67, and Ms Kendall, the Blairite candidate, 11.
A source close to Ms Cooper said her team's analysis showed she was "coming second in the vast majority" of CLP nominations. There is an increasing belief that when the individual votes are cast, Ms Cooper could pick up a huge number of second preferences, which could get her past Mr Burnham and Mr Corbyn.
It appears highly unlikely that any of the four would reach the required 50 per cent of votes needed to seize the leadership, meaning the lowest candidate would drop out. Votes would then switch to party members' second preferred choices.
Join our commenting forum
Join thought-provoking conversations, follow other Independent readers and see their replies