Corbyn says he will 'have a think' about standing to be mayor of London
Former Labour leader Jeremy Corbyn was speaking to an audience at the Edinburgh Fringe on Saturday.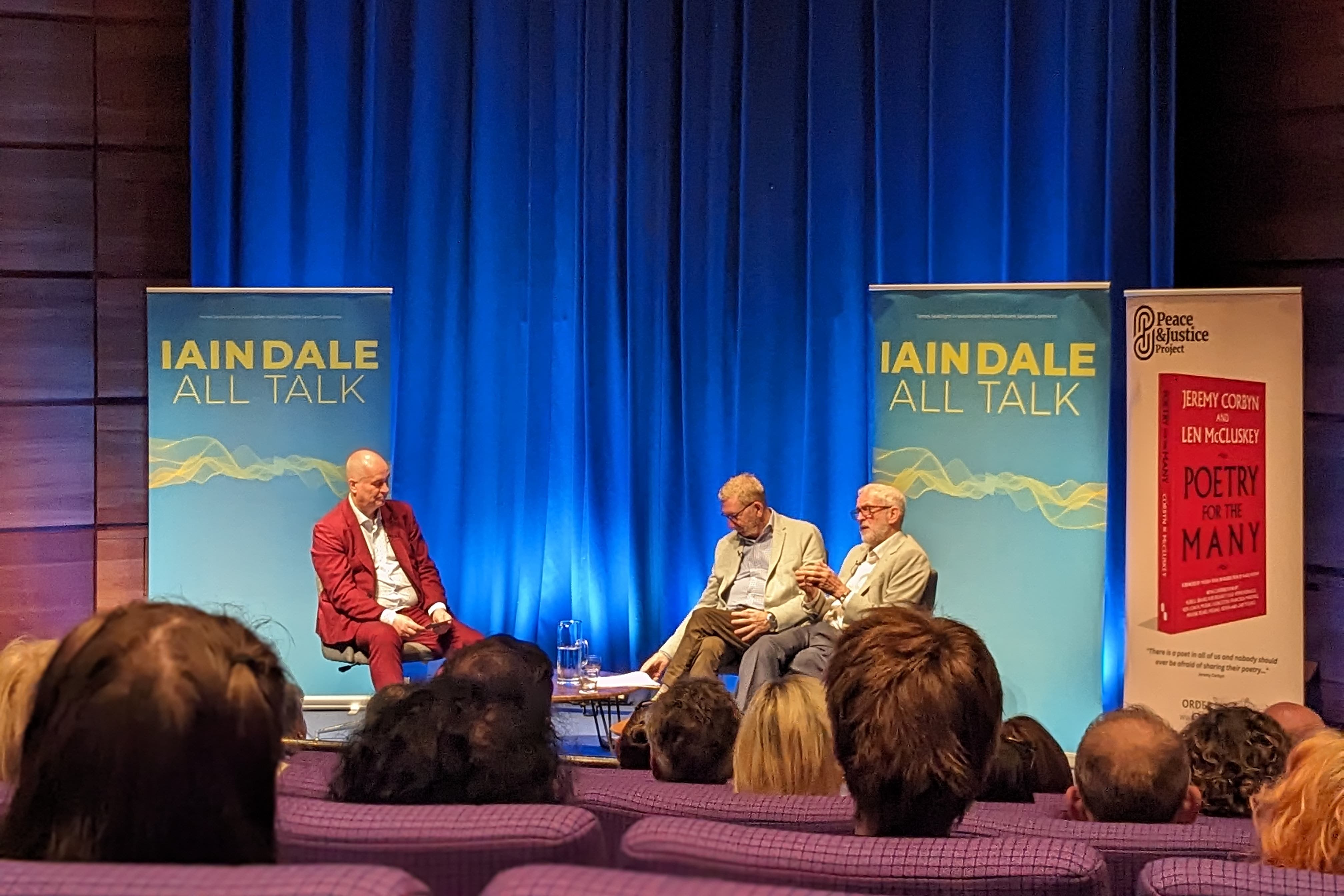 Former Labour leader Jeremy Corbyn told an audience at the Edinburgh Fringe he will "have a think about" standing for election as an independent mayor of London.
Mr Corbyn appeared alongside former Unite general secretary Len McCluskey as part of the All Talk event by broadcaster Iain Dale at the Edinburgh International Conference Centre on Saturday.
Asked if he was considering a run for the mayoralty as an independent, Mr Corbyn told audience members: "Well let's have a think about it, shall we?
"I want to see change in our society. I'm not disappearing, I'm not going away.
"I look at my diary and I'm more active than I have ever been at any other time in my life."
Last month Mr Corbyn told the LBC radio station he was "not ruling anything in and not ruling anything out" about his future in politics.
Mr Corbyn, 74, was unexpectedly elected as leader of the Labour Party in 2015.
He resigned following a historic defeat at the 2019 general election.
He was also asked if he was considering standing in his Islington North constituency as an independent, which he has represented since 1983.
Mr Corbyn said: "I'm very happy and very proud to be the MP for Islington North.
"I live in the area, I know large numbers of of people in the area.
"I have learned a great deal from the people I represent. I am available to represent the people if that is what they wish."
Mr McCluskey led the Unite trade union while Mr Corbyn was in office.
They have put together an anthology of poems, Poetry For The Many, to be published in November.
In a departure from Mr McCluskey's barnstorming speeches at protests and picket lines, the audience listened to him read a number of his favourite poems including The Masque of Anarchy by Percy Bysshe Shelley.
Apologising for his pronunciation of Scots, he also read Robert Burns' poem Scots Wha Hae.
The men also discussed the war in Ukraine and current Labour leader Sir Keir Starmer.
Mr Corbyn and Mr McCluskey agreed that the only way forward was for a negotiation to take place between Ukraine and Russia.
Mr Corbyn said: "Where does this war go? More and more fighting, more and more killing.
"There are a lot of nuclear weapons available.
"We cannot be spectators in watching a wholly unnecessary war spiral out of control that ends up in serious danger of being a nuclear conflict, of which there will be no winners, there will only be losers, but we won't know who we are because we'll all be dead.
"That is where nuclear weapons could lead us."