Jeremy Kyle viewers angry after show interrupted by Prince Harry and Meghan Markle's wedding news
ITV News took over as the announcement broke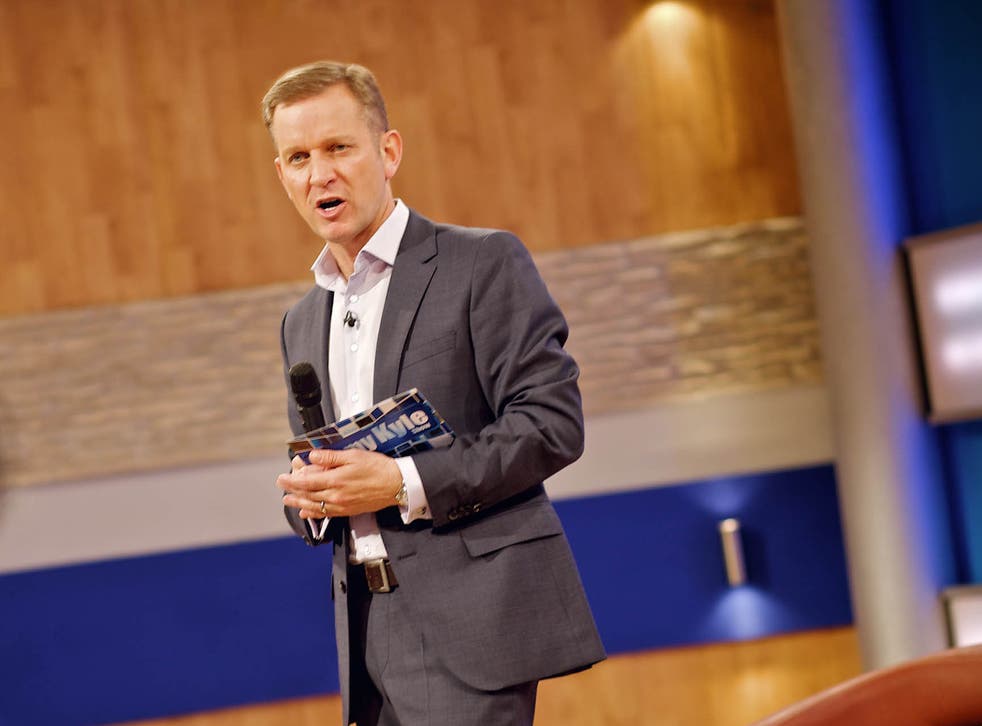 Viewers hit out at ITV after the broadcaster interrupted its ad break during The Jeremy Kyle Show to announce Prince Harry's engagement to Meghan Markle.
The channel broadcast a 30-second newsflash shortly with Nina Hossain.
But not everyone welcomed the interruption.
lindafraser852 wrote on Twitter: "Prince Harry gets engaged. Now can we get back to Jeremy Kyle? I find how that girl has two men fighting over her more intriguing."
sandie-beech wrote: "Casually watching Jeremy Kyle on my day off when an interruption broadcast from ITV news comes on... I think we are going to World War Three or something and it's Prince Harry getting engaged..."
elskidmore wrote: "Breaking News, Prince Harry and Meghan are Engaged.......Come on ITN News I was watching Jeremy Kyle!"
MeetMissJonesy wrote: "People reacting with shock and horror to Jeremy Kyle being disrupted by Prince Harry and Meghan's engagement is the most British thing I've seen in a while."
RussMcNally wrote: "News flash on Jeremy Kyle, Prince Harry will marry Meghan Markle! Hardly the SAS going into the Iranian embassy while enjoying the snooker final..."
mair-kirsty wrote: "Jeremy Kyle are you kidding? Special bulletin to announce Harry's engagement. Happy for him but come on ...."
Hossain told viewers: "Good morning, we are interrupting the schedule this morning to tell you that in the past few minutes Clarence House has announced that Prince Harry and Meghan Markle are engaged."
Later, it was announced that ITV show Judge Rinder was being cut from the schedules to make way for an extended, lunchtime news bulletin.
"Announcement! We will not be on air today as the News is being extended due to the exciting news about the royal engagement.
"We send our congratulations and best wishes to the happy couple, Harry and Meghan. Not to fear, the court will resume tomorrow!", the show said on Twitter.
Prince Harry and Meghan Markle – in pictures

Show all 55
WoodhouseAlice wrote: "No, I was looking forward to you cheering me up."
And xoxoJan-AA wrote: "How very dare they! The BBC hasn't changed their schedule."
Join our new commenting forum
Join thought-provoking conversations, follow other Independent readers and see their replies