'Jimmy Savile raped children as young as nine' while working at BBC, leaked report unveils
Findings of a draft report of Dame Janet Smith's review into Jimmy Savile's misconduct at the BBC have been published by news site Exaro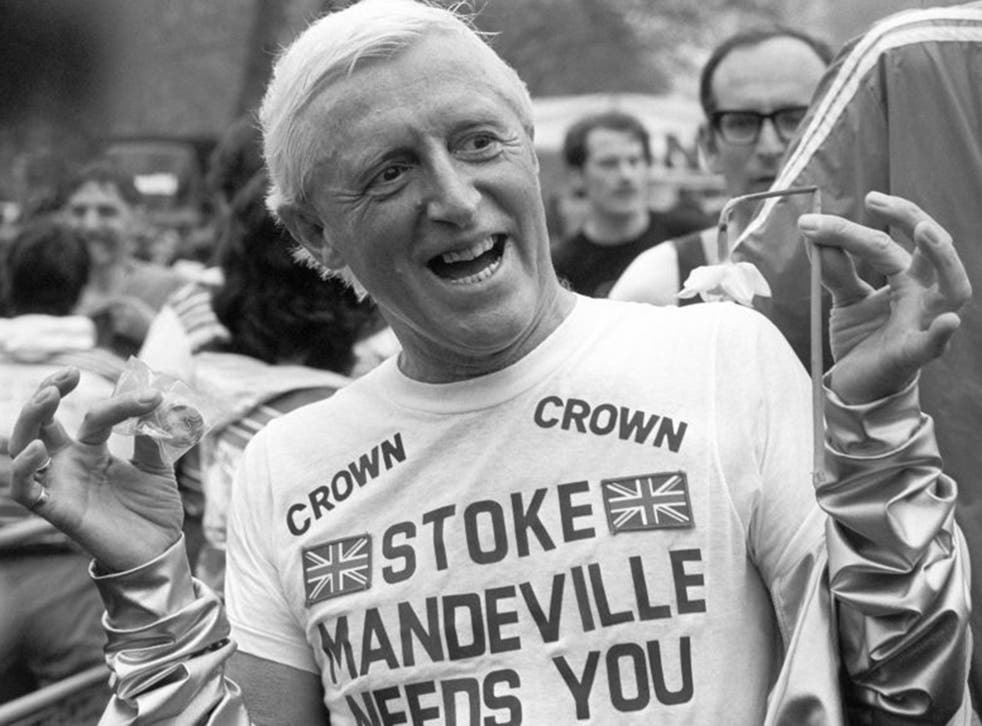 Jimmy Savile raped and sexually abused victims as young as nine and was caught on camera carrying out his lechery at least once while working for the BBC, according to a leaked draft of a report examining the paedophile's misconduct at the corporation.
Investigative news site Exaro has published findings of Dame Janet Smith's review into the depraved entertainer and BBC television presenter, who was exposed as a prolific sexual predator and paedophile a year after his death in 2011.
The review, which has said it will publish its report in six weeks' time, said the leaked findings were from an early draft of the report and that "significant changes" had since been made to its "contents and conclusions".
According to Exaro, the review's findings highlight multiple rapes and indecent assaults on girls and boys at the hands of Savile and "inappropriate sexual conduct" with teenagers above 16 - all "in some way associated with the BBC".
"Three of Savile's victims were only nine-years-old," it says.
Exaro reports that Smith criticises the BBC for a "very deferential culture", with many BBC employees telling the review that they had heard about Savile's predatory reputation but feared reporting their concerns to managers.
It also warns that "a predatory child abuser could be lurking undiscovered in the BBC even today".
But Smith accepts a series of denials by senior figures that they were aware of the paedophile's misconduct, Exaro reports.
In the report, Smith says that most of Savile's rapes, attempted rapes and more serious sexual offences took place in his flats and caravans.
But the former Court of Appeal judge adds: "However, I heard of incidents that took place in virtually every one of the BBC premises at which he worked.
"These included the BBC Television Theatre (in connection with Jim'll Fix It), at Television Centre (in particular in connection with Top of the Pops), at Broadcasting House or Egton House (where he worked in connection with BBC Radio 1), Lime Grove studios and various provincial studios, including Leeds, Manchester and Glasgow.
Jimmy Savile affair: The key players

Show all 4
"He would indulge in sexual touching while working on the set (Top of the Pops or Jim'll Fix It) and, on at least one occasion, he was actually on camera.
"Savile would seize the opportunity for sexual contact even in public places such as corridors, staircases and canteens."
Exaro said the leaked report reveals that those working at the BBC now fear blowing the whistle more than ever, and criticises the BBC's management culture, in which celebrities were treated with "kid gloves" and managers drank heavily.
It says: "Several witnesses described the BBC as very deferential.
"My general impression is that most staff (other than those who had been in the higher echelons) felt that the management culture was too deferential and that some executives were 'above the law'.
"I have the clear impression that most people in the BBC held the talent in some awe and treated them deferentially; they appeared to have the ability to influence their careers and were themselves untouchable. It would be a brave person indeed who would make a complaint against such a person."
Smith also highlights the fact that the honours committee advised then-Prime Minister Margaret Thatcher against recommending Savile for a knighthood because of public warning signs about the presenter, even if the BBC failed to see them.
On its website, the Dame Janet Smith review said: "The review is disappointed by the decision of Exaro to publish, in breach of confidence, extracts from a leaked copy of an early draft of its report.
"That document is out of date and significant changes have been made to its contents and conclusions.
"The document should not have been made public and cannot be relied upon in any circumstances.
"The review will work with the BBC to arrange publication of its final report as quickly as possible to ensure that accurate and responsible reporting can take place."
In a statement, Tony Hall, the BBC's Director General, said that "what happened was a dark chapter in the history of the BBC".
He added: "Dame Janet Smith's report will be invaluable in helping us understand what happened and to help ensure that we do everything possible to avoid it happening again.
"The review has said that the copy leaked to the media is an early draft which has changed considerably, so while I am impatient to learn those lessons the responsible thing must be to act on the final report which we have not received.
"The review expects the report to be published within six weeks and we hope it will be published as swiftly as possible."
Register for free to continue reading
Registration is a free and easy way to support our truly independent journalism
By registering, you will also enjoy limited access to Premium articles, exclusive newsletters, commenting, and virtual events with our leading journalists
Already have an account? sign in
Register for free to continue reading
Registration is a free and easy way to support our truly independent journalism
By registering, you will also enjoy limited access to Premium articles, exclusive newsletters, commenting, and virtual events with our leading journalists
Already have an account? sign in
Join our new commenting forum
Join thought-provoking conversations, follow other Independent readers and see their replies