Labour accuses Government of 'abandoning' first-time buyers
The opposition has promised to increase homeownership to 70% and build more social and affordable housing.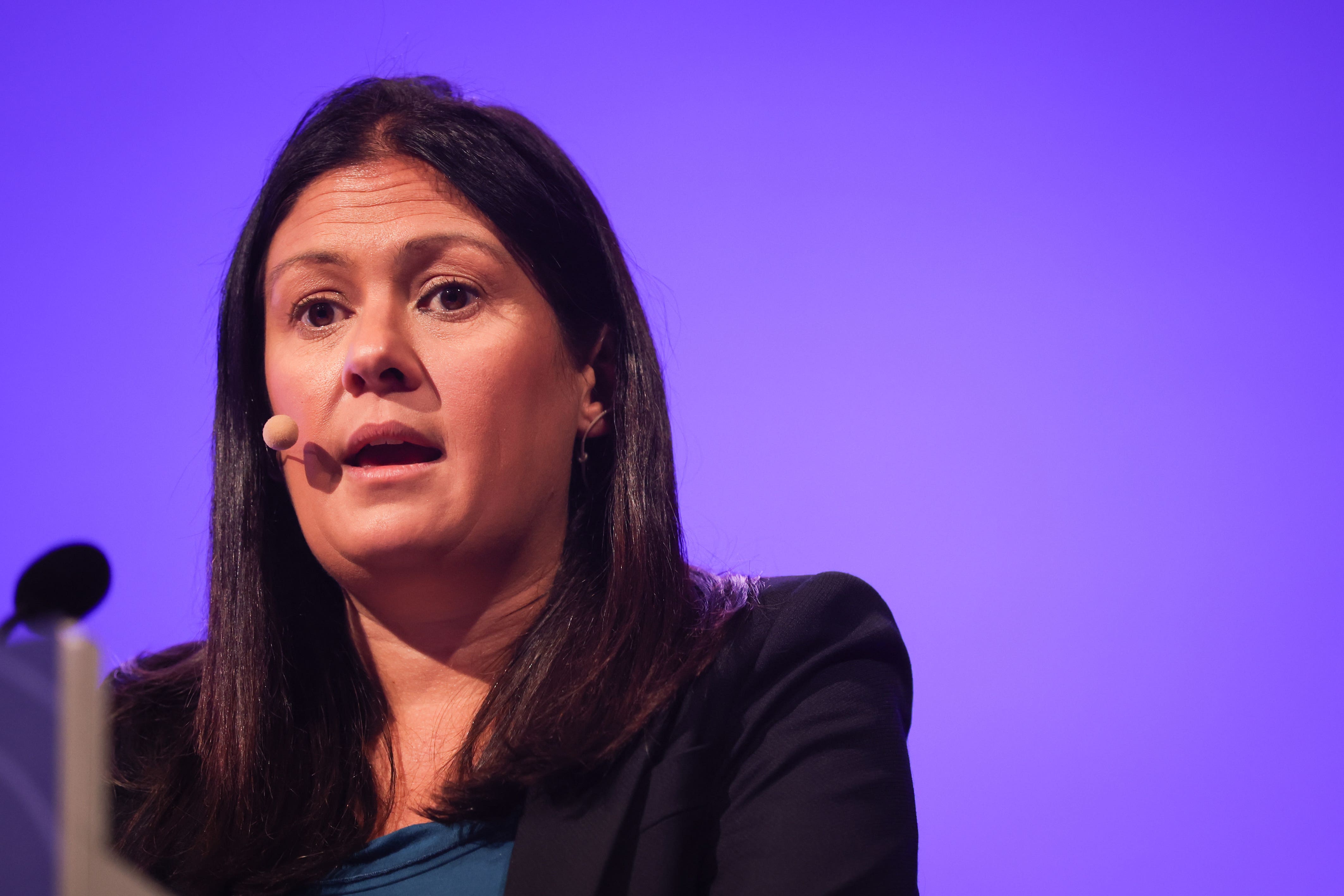 Only a third of children born in England this year will own a home by the time they reach their 50s if current trends continue, the Labour Party has warned.
Shadow housing secretary Lisa Nandy accused the Conservatives of "abandoning" first-time buyers as Labour suggested the proportion of 50-year-olds with their own home could continue to plummet.
The party pointed to the English Housing Survey, which showed the proportion of homeowners aged 45-54 falling from 74% in 2009/10 to 65.5% in 2021/22, a trend that would see homeownership fall to 30% by the 2070s.
But the Conservatives said Labour had "no plan" on housing and were "shouting from the sidelines".
Ms Nandy said: "The Conservatives have abandoned first-time buyers.
"On their watch, homeownership rates have plummeted and mortgage costs have soared, and now Rishi Sunak has prioritised appeasing his own MPs over building the houses we need.
"Labour is proudly the party of homeownership. A Labour government will set a target for 70% homeownership, giving young people and families the pride and security that comes with owning their own home.
"We will reform planning to get more homes built and actively support first-time buyers with a comprehensive mortgage guarantee scheme and by giving them first dibs on new houses in their area.
"Along with our mission to secure the highest sustained growth in the G7 and to tackle the cost-of-living crisis, we will build a better Britain."
Labour has also pledged to reform the planning system to ensure more homes can be built, and to build more social and affordable houses.
But Housing minister Rachel Maclean said: "Labour have no plan on housebuilding and are just shouting from the sidelines – and their record of failure says it all.
"The last Labour government built the lowest number of houses since the 1920s and the Labour-run Welsh government completed just 5,000 new homes last year. The reality is you can't trust Labour to deliver homes and deliver them in the right places.
"The Conservatives have delivered almost 2.3 million homes since 2010, delivering the opportunity of homeownership to millions of young people as we get on with our five priorities to halve inflation, grow the economy, reduce debt, cut waiting lists and stop the boats."
Ms Nandy's comments come as the National Association of Property Buyers (NAPB) warned the Government was falling well short of its target of building 300,000 houses a year.
The NAPB said only around 500 houses were being built per day, when the Government's target required around 830 houses a day. Official figures show 232,000 houses were built in the last year, the third highest total in the past three decades.
Jonathan Rolande, of the NAPB, said: "The rate of new builds is not even keeping up with demand, let alone doing anything to put right the backlog of property building that has developed over decades.
"Population growth and the increases in the formation of households mean that more people are competing for relatively fewer properties to buy or rent like some awful game of musical chairs."
The group said reaching the 300,000 homes-per-year target would be made even harder by the Government's decision to make housing targets advisory, rather than mandatory, in the face of a rebellion by backbench MPs.
A Department for Levelling Up, Housing and Communities spokesperson said: "Supporting aspiring homeowners is a Government priority. Over 400,000 first-time buyers have been helped into home ownership since spring 2010 through Government-backed schemes including Help to Buy and Right to Buy.
"We are committed to delivering 300,000 new homes per year and are investing £11.5 billion to build the affordable, quality homes this country needs.
"We have extended the Mortgage Guarantee Scheme to the end of this year and the Levelling Up and Regeneration Bill will speed up the planning system, cutting unnecessary delays so we can build more homes."