BBC political editor Laura Kuenssberg 'given bodyguard' following online threats
Journalist was targeted by trolls after she angered Jeremy Corbyn supporters - and some on the right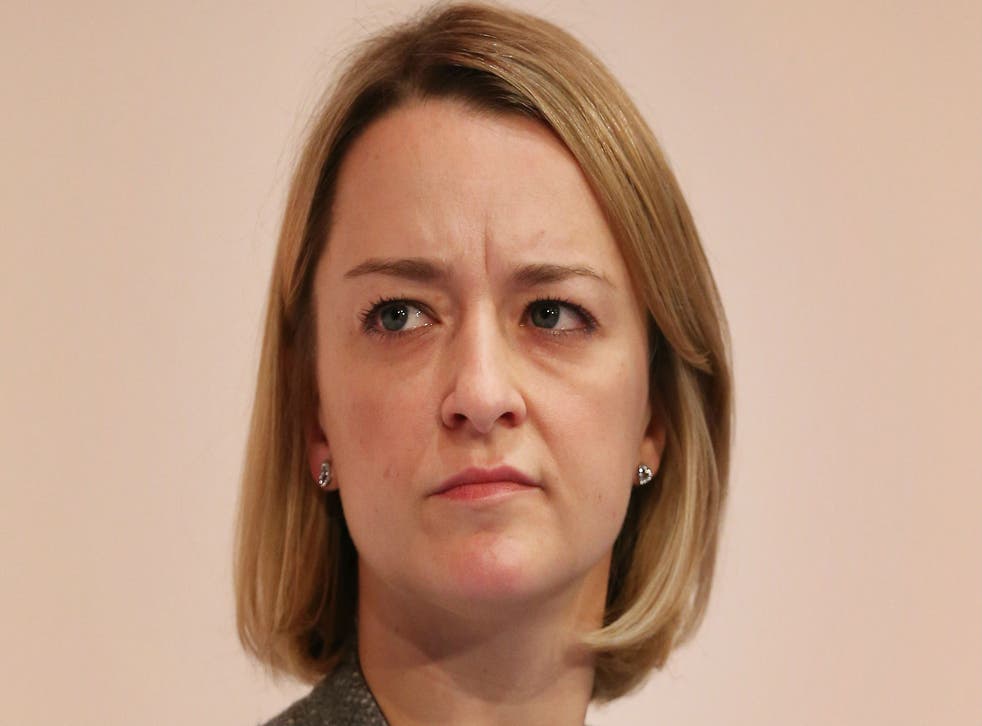 The BBC's political editor Laura Kuenssberg was reportedly given a bodyguard during the general election campaign following online threats.
Ms Kuenssberg received several threats following accusations that she was biased against Labour leader Jeremy Corbyn ahead of polling day on 8 June.
In the latter stages of the campaign and in the aftermath of the election, Ms Kuenssberg was also attacked for supposed bias by supporters of other parties, including the Conservatives and Ukip.
The Spectator reported that the threats against the journalist were so vitriolic that she was given "personal protection" as she toured the country.
The BBC have declined to comment on the story on security grounds, but Charles Moore, a former Telegraph editor who made the claim, said it had been confirmed to him "informally".
The journalist was targeted by sexist trolls after an online petition demanding her sacking was signed by more than 35,000 people. The petition was later taken down by 38 Degrees.
Opposition to her began to mount after her reporting of Mr Corbyn's cabinet reshuffle at the beginning of 2016, and worsened after her reports of Labour's poor performance at this year's local elections.
The BBC found that one of her reports about Mr Corbyn and his views on the policy of shoot-to-kill broke the corporation's rules on impartiality and accuracy and misrepresented the Labour leader's actual position.
The claim that threats against her were taken seriously enough for the BBC to fund personal protection comes just days after Prime Minister Theresa May announced a probe into how to stop the online abuse of MPs.
Mr Moore wrote in his weekly Spectator column: "The anger directed at Miss Kuenssberg by Mr Corbyn's supporters erupted in January 2016
"But later on, and in the post-election recriminations, it was Conservative supporters who were the more annoyed with her.
"Perhaps this is simply explained by the fact that Labour did better than expected and the Tories did worse.
"However, the bit the Tories haven't said in public but keep complaining about in private is that the BBC never reported that Kuenssberg was so badly threatened online by Corbyn supporters that she was given personal protection."
Labour MP Yvetter Cooper, who has herself been a target of vicious online trolling, sprang to the defence of Ms Kuenssberg, saying: "It's her job to ask difficult questions. It's her job to be sceptical about everything we say.
"Nothing justifies the personal vitriol, or the misogyny. It's straight out of the Trump playbook."
Women MPs have more commonly been the subject of online death and rape threats – but male MPs have also suffered, including Conservative Andrew Percy who said he installed a panic room in his home after receiving anti-Semitic abuse.
Pressure grows on Twitter to curb abusive 'trolls'

Show all 4
Mr Corbyn has received criticism for allegedly failing to reign in some of his more hardline supporters – but he has spoken out several times to say that online abuse will not be tolerated by the party.
After journalist Emma Barnett was targeted following a pre-election interview with Mr Corbyn, the Labour leader said: "If you don't like what a reporter says, or asks me, or anybody else, understand the question they're asking.
"But under no circumstances whatsoever should anyone throw personal abuse at anyone else because they're doing the job they've been employed to do."
Register for free to continue reading
Registration is a free and easy way to support our truly independent journalism
By registering, you will also enjoy limited access to Premium articles, exclusive newsletters, commenting, and virtual events with our leading journalists
Already have an account? sign in
Register for free to continue reading
Registration is a free and easy way to support our truly independent journalism
By registering, you will also enjoy limited access to Premium articles, exclusive newsletters, commenting, and virtual events with our leading journalists
Already have an account? sign in
Join our new commenting forum
Join thought-provoking conversations, follow other Independent readers and see their replies