Ukip backs councillor candidate who labelled gay people 'abnormal' and 'sodomites'
Douglas Denny added that he wished gay people 'wouldn't try to keep ramming it down my throat'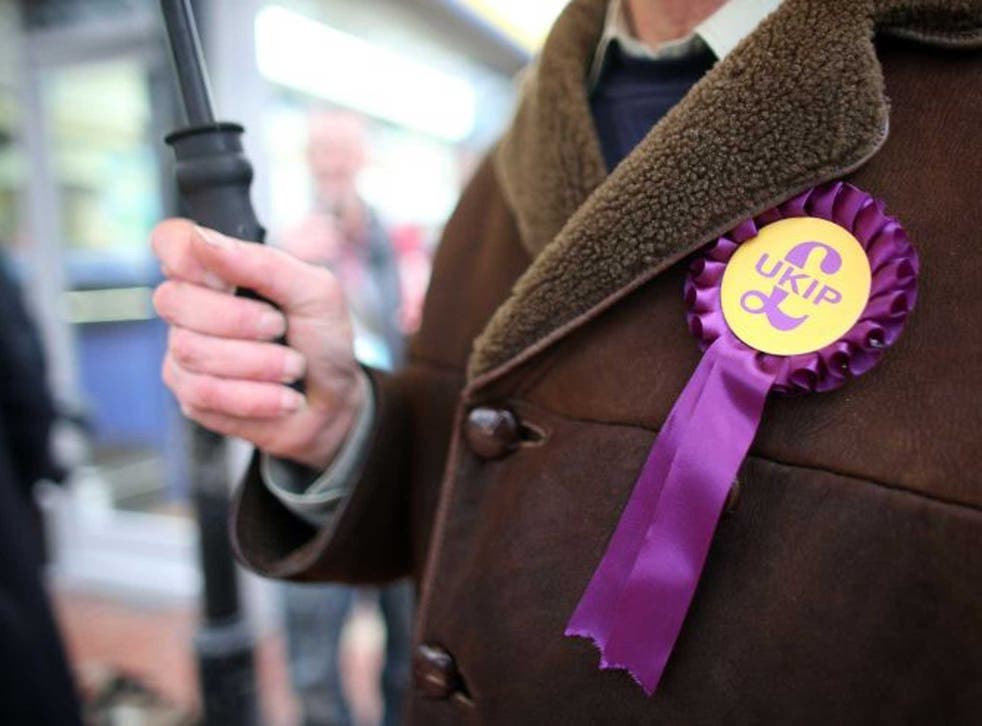 A local branch chairman for Ukip has defended a councillor candidate who called gay people "abnormal" and said he wished "they stop trying to ram it down my throat", all while discussing whether the word "sodomite" should be used.
Ukip candidate Douglas Denny, 66, who is set to run for councillor in Portsmouth City Council's elections next month, was initially caught out by The Sunday Mirror making anti-gay comments on a private Ukip forum last year.
He wrote: "What irritates me is they (sic) way they and their leftie, neo-Commie followers seem to want to force the rest of us to consider them as normal.
"I just wish they would keep their homosexual nature and practices to themselves and stop trying to ram it down my throat telling me they are 'normal' when they are not."
Local Ukip Portsmouth Chairman Stuart Potter has now thrown his backing behind Mr Denny, claiming his comments have been manipulated by the media.
He told The Independent: "I'm backing him because he's not a homophobe. The words that the press have used have been twisted.
"They have taken content from the forums and made what they want out of them. They're doing it to slur the name of Ukip and Doug Denny as well."
Earlier this week Mr Denny also attempted to defend his comments, arguing that he had labeled gay people "abnormal" because they were a minority of the population.
He told Portsmouth's The News that he was not anti-homosexual and that his comments were taken out of context.
He said: "There was a story in The Sunday Mirror castigating Ukip for being racist and homophobic and all this stuff.
"There was a discussion on a forum open only to Ukip members about homosexuality and in particular the use of the word sodomite.
"I believe homosexuals have a perfect right to live their lives and wander around like everyone else and do not deserve any discrimination because of their sexuality."
He then apparently felt the need to reiterate one of his earlier comments: "I wish that they wouldn't try to keep ramming it down my throat that they are normal in their sexual practices."
Portsmouth Lib Dem councillor Margaret Foster told The News she was "astounded" by the comments.
"I'm absolutely dumbstruck that they would let anybody stand in the elections with that attitude," she said.
Join our new commenting forum
Join thought-provoking conversations, follow other Independent readers and see their replies