'Londependence' petition calls for London to join the EU on its own
'Londependence' petition calls for London to join the EU on its own
'Let's face it - the rest of the country disagrees… so let's make the divorce official and move in with our friends on the continent'
In the EU referendum, London was overwhelmingly in favour of the UK staying with its union-mates, the Remain vote in some parts reaching over 70 per cent.
This split between capital and country has led some to suggest London go it alone and be made eligible to apply for EU membership as a city.
"London is an international city, and we want to remain at the heart of Europe," a change.org petition states.
"Let's face it - the rest of the country disagrees… so let's make the divorce official and move in with our friends on the continent.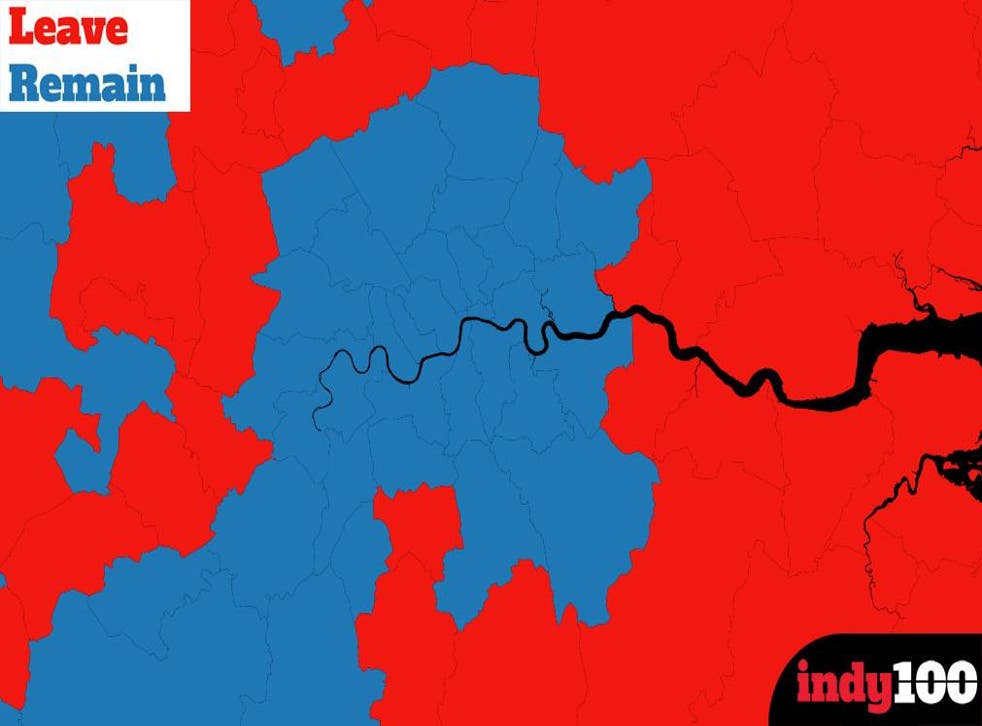 Brexit reactions – in pictures

Show all 10
"This petition is calling on Mayor Sadiq Khan to declare London independent, and apply to join the EU - including membership of the Schengen Zone (Umm, we'll talk about the Euro…)."
The petition has already attracted 28,000 signatures at the time of writing.
It's not the only one trying to attract support in the wake of the vote for Brexit, with another calling for a second referendum due to the narrow margin of the vote in relation to the turnout.
6 ways Britain leaving the EU will affect you
It has already drawn over 100,000 signees on parliament.uk, which means it will be considered for debate in parliament.
Sadie Khan insisted "there is no need to panic," this morning, reassuring Europeans living in London "You are welcome here. We value the enormous contribution you make to our city and that will not change as a result of this referendum."
Join our new commenting forum
Join thought-provoking conversations, follow other Independent readers and see their replies