Organ donation approved despite unknown cause of death for teenager – inquest
Rohan Godhania, 16, died at West Middlesex Hospital on August 18 2020 after suffering suffering 'irreversible brain damage'.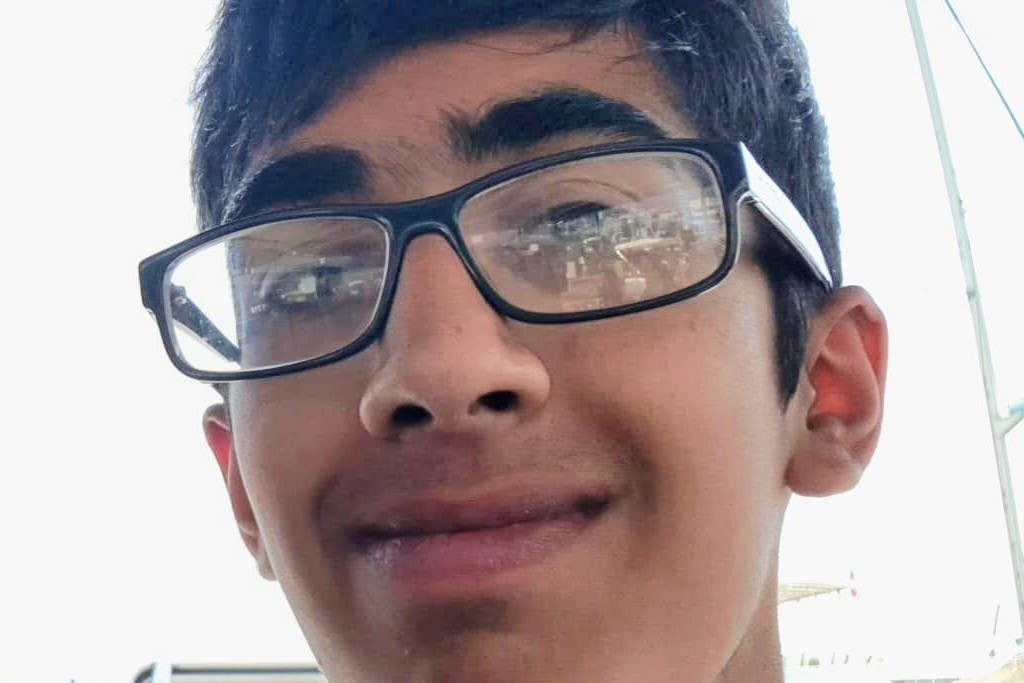 A coroner released a teenager's body for organ donation when his cause of death, a rare genetic disease, was not known and the recipient of his liver later developed a "serious illness", an inquest has heard.
Rohan Godhania, 16, of Ealing, west London, fell ill after drinking a protein shake on August 15 2020 and was taken to West Middlesex Hospital in Isleworth the next morning.
He died there on August 18 2020 after suffering "irreversible brain damage".
A post-mortem examination could not identify his underlying cause of death – a rare disease, ornithine transcarbamylase (OTC) deficiency – because his liver and kidneys were donated for transplant before the mystery of his sudden illness was solved, an inquest at Milton Keynes Coroner's Court in Buckinghamshire has heard.
It was not until months later when the recipient of his liver was taken to hospitals with symptoms including seizures that a biopsy of the organ established that Rohan had suffered from OTC.
On Monday, Dr Tim Peters, a consultant in the intensive care medicine at West Middlesex Hospital, was asked why Rohan's organs were approved for donation without a known cause of death.
Dr Peters, who was director of its intensive care unit at the time, said the final decision was taken by a coroner and that he had called them to discuss what he knew of the "unusual" case.
The law firm representing Rohan's family has said the senior coroner for west London signed off the donation.
Dr Peters became involved on August 19 2020, a day after brain-stem tests found Rohan had died.
Dr Peters said the working diagnosis for Rohan's death as of August 19 2020 had "shifted to a metabolic disorder mimicking meningoencephalitis", after viral encephalitis was earlier suspected.
Encephalitis causes the brain to become swollen.
On Monday, senior coroner for Milton Keynes Tom Osborne said by August 19 2020 "the shift was made to preservation of organ function and liaison with the coroner and the transplant team".
"The problem here was at this stage neither those who had been treating him on the day before or indeed yourself were able to give then a cause of death," Mr Osborne added.
Dr Peters said they knew why he was brain-stem dead because CT scan results showed he had suffered "catastrophic swelling and raised intracranial pressure".
He admitted they did not then know the underlying cause of death.
Barrister Pritesh Rathod, representing family, said: "Your actual involvement was on the 19th you liaised with the organ donation team in circumstances where you didn't know why Rohan had died, what his cause of death was, was it appropriate to consider Rohan to be a candidate for organ retrieval?"
Joshua Morrison, representing Chelsea and Westminster Hospital NHS Foundation Trust, which West Middlesex Hospital is part of, stressed organ retrieval is a matter for specialist nurses in organ donation and the NHS Blood and Transplant team, which are independent of the trust.
Mr Osborne said the decision to authorise donation was taken in a different jurisdiction to his own but that one of the first questions a coroner receiving an organ transplant request would usually ask is: what was the cause of death?
Mr Rathod asked again: "If you thought that it was inappropriate for Rohan to be a candidate for organ donation, would you have said something?"
Dr Peters said the decision to release a body for donation "lies entirely with the coroner and then, after that, the decision of which organs to harvest lies with the retrieval team".
He added: "As an intensive care specialist, I am not involved in either of those decisions, except to inform the coroner of my thoughts of where we had got to on diagnosis."
Dr Peters said "the key thing" was they "were absolutely certain of the cause of his brain stem death", which was a "catastrophic" change in intracranial pressure and "irreversible ischemic damage to the brain".
Asked by Mr Morrison if he often called coroners directly to discuss cases, Dr Peters added: "It's unusual, normally there is no doubt about the cause of death or the underlying cause of death.
"We know the primary cause was cerebral ischemia but what was underlying that would normally be clear, so there would be no need for conversations with the coroner."
He added: "I wanted to explain that all directly to the coroner because it was his decision in the end, whether or not to release the body."
On Thursday, Dr Simi George, consultant pathologist at St Thomas' Hospital, who carried out the post-mortem examination, said it was "unusual" for organs to be donated before the cause of death was known.
At the inquest, lawyers acting for Rohan's family have suggested opportunities were missed to screen him for ammonia, which may have identified he was suffering from OTC, despite this being recommended.
NHS Blood and Transplant has been approached for comment.
The inquest is set to continue on Tuesday.