Lonely landscaper tries alternative approach to dating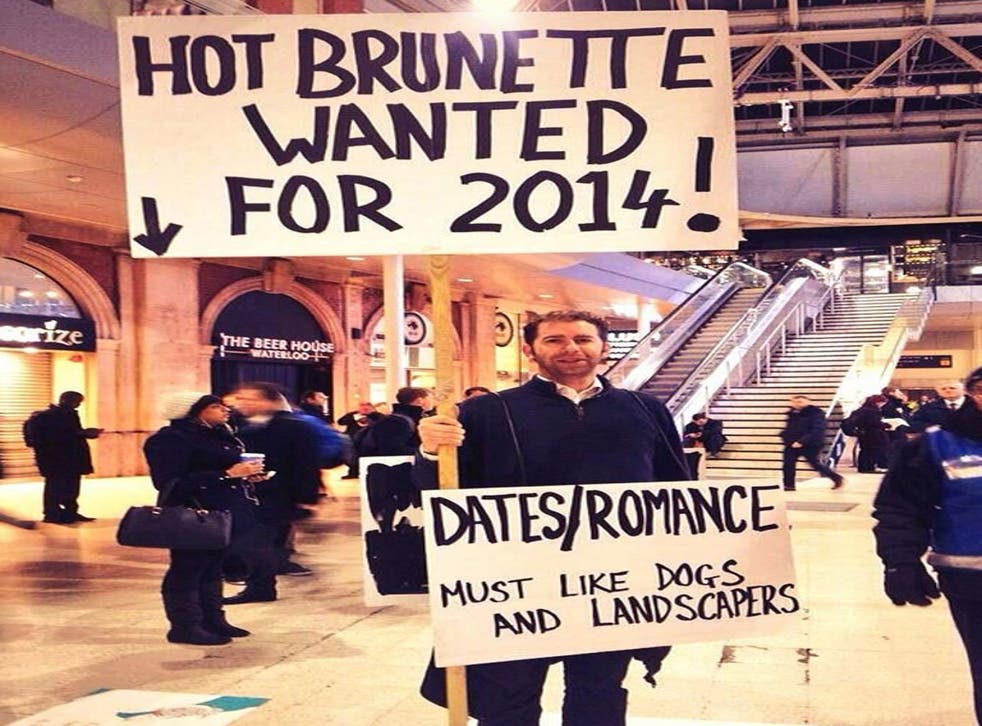 In a bid to start his year off successfully, 39-year old landscaper Gerald Abrahams walked the streets of London with a sandwich board displaying the texts: "Hot brunette wanted for 2014!", "Dates or romance", "Must like dogs and landscapers" accompanied by his email address.
Mr Abrahams stated he was tired of internet dating and wanted to try a more direct approach. However, he counts the experience with his placard as a once in a lifetime experience and won't be repeating it.
He told Christian O'Connell on Absolute Radio's Breakfast Show: "I've had both hands holding on to this placard to stop it blowing away. Good choice of weather for today."
There has been some response to his call, from "hot brunettes" and others.
"There's no problem with blondes, Mr Abrahams says. "My friends say I'm a bit picky. But I just need a brunette."
After his stunt, Mr Abrahams had to get back home to "cut down a tree".
Register for free to continue reading
Registration is a free and easy way to support our truly independent journalism
By registering, you will also enjoy limited access to Premium articles, exclusive newsletters, commenting, and virtual events with our leading journalists
Already have an account? sign in
Register for free to continue reading
Registration is a free and easy way to support our truly independent journalism
By registering, you will also enjoy limited access to Premium articles, exclusive newsletters, commenting, and virtual events with our leading journalists
Already have an account? sign in
Join our new commenting forum
Join thought-provoking conversations, follow other Independent readers and see their replies