Suella Braverman's 'invasion' rhetoric is 'personally upsetting', Lord Dubs says
The former child refugee suggested the Home Secretary should show migrants compassion.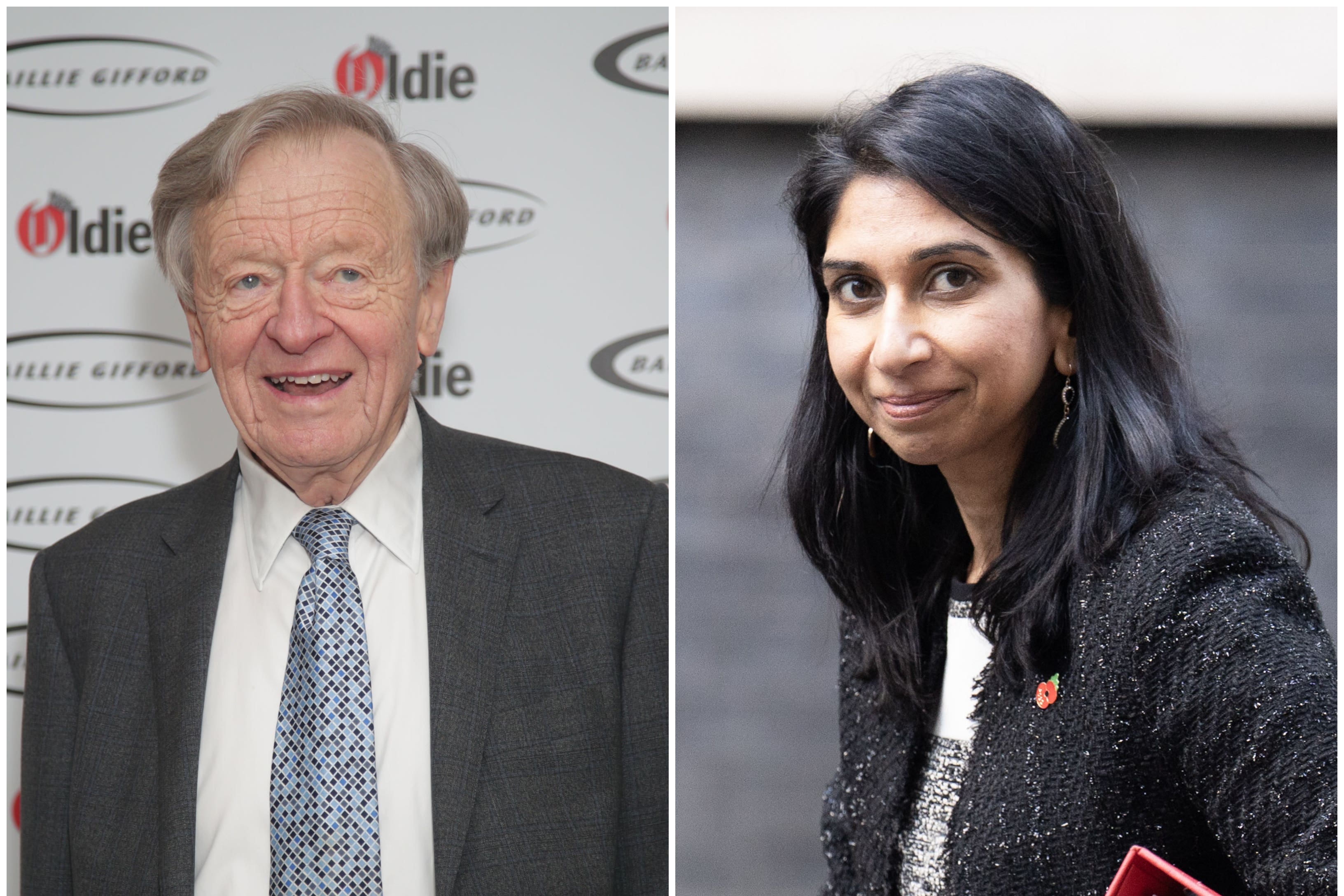 Suella Braverman's rhetoric that treats migrants coming to the UK as "invaders" is "deeply and personally upsetting", former child refugee Lord Dubs has said.
The Labour peer described the Home Secretary's language as one of the low points of his long parliamentary career.
Ms Braverman has faced repeated criticism for her rhetoric describing migrants crossing the English Channel.
She prompted an outcry in November when she told MPs that the south coast was facing an "invasion" of illegal migrants while she has also frequently singled out Albanians after their numbers crossing the Channel in small boats spiralled.
Lord Dubs, the former Labour MP for Battersea Alf Dubs, was asked about the highs and lows of his time in the Commons and Lords.
He told the new Lord Speaker's Corner podcast: "I have to say, when the Home Secretary talks about refugees as invaders, I find that deeply and personally upsetting.
"Upsetting because invaders are seen as an enemy.
"Invaders are hostile people.
"Whereas what we're talking about are people who are fleeing from war, persecution, threats to their safety and so on.
"And I think we owe them a bit of compassion.
"So that is another low, and I'd strive in politics to have to overcome that.
"And when I'm talking outside Parliament and in Parliament, I try and argue an opposing case."
Lord Dubs was one of 669 mainly Jewish children who escaped to the UK from Nazi-occupied Czechoslovakia under the Kindertransport scheme in 1939.
In January, a video emerged of Holocaust survivor Joan Salter, 83, confronting Ms Braverman and likening her language on migrants attempting to cross the Channel to that used by the Nazis.
Ms Braverman thanked Ms Salter for her question during a meeting in her Fareham constituency, but said she "won't apologise" for claiming there is "an invasion" on the south coast.
Since taking office, Prime Minister Rishi Sunak has made stopping small-boat crossings one of his priorities.