Lung cancer deaths 'to double among those who have never smoked' raising fear pollution to blame
Nearly 40 million people in the UK are living in areas with illegal levels of air pollution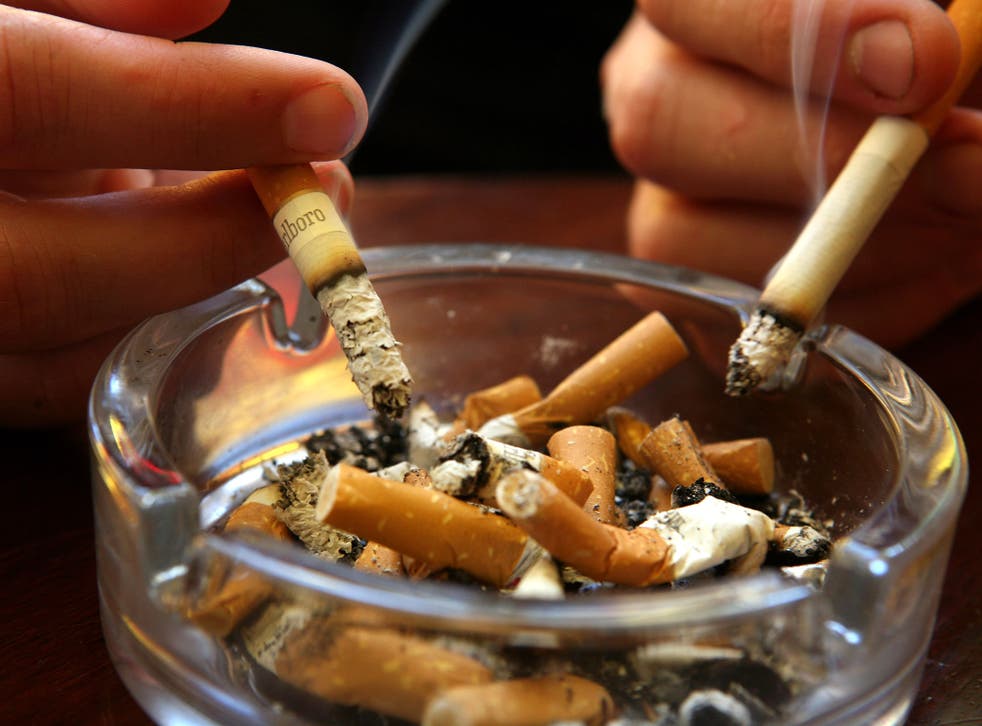 Deaths from lung cancer are reportedly set to double among those who have never smoked, with pollution cited as a possible cause.
If the trend continues, this mortality rate will take over from smoking-related cancer deaths in ten years, according to The Times.
Previously, smoking-related cancer was by far the greatest factor, believed to cause around nine out of ten cases.
However, a new study by the Royal Brompton Hospital and Harefield NHS Trust in London reveals a significant increase in the amount of operations on non-smokers, the newspaper reported.
It said Cancer Research UK estimates that pollution accounts for 3,500 cases of lung cancer each year.
The Royal Brompton group plans to launch the first clinical trials of a "liquid biopsy" blood test in 2018, which aims to catch fragments of DNA shed by lung cancer months or even years before the appearance of serious symptoms.
Other studies have not found a similar pattern. Stephen Spiro, a former head of respiratory medicine at University College Hospital and an honorary adviser to the British Lung Foundation, said in a Reuters report: "There is no good evidence that lung cancer is becoming commoner in never-smokers." He added: "Lung cancer will become more frequent in never-smokers as a proportion, as smoking cancers begin to decline."
Research in Britain on the smoking habits of lung cancer patients is limited although a similar finding was identified by hospitals in the United States, The Times said.
Eric Lim, a consultant thoracic surgeon, said he was positive that his team of researchers at the Royal Brompton Hospital had identified this new phenomenon.
The worst countries in the world for air pollution deaths

Show all 10
There are 46,400 new cases and 36,000 associated deaths from lung cancer in Britain every year, with only one in 20 patients surviving for more than a decade, the newspaper added.
The UK is 25th out of 184 countries according to a World Health Organisation (WHO) report on outdoor air pollution. Gavin Shaddick, who led the study, told the The Guardian: "Globally, air pollution presents a major risk to public health and a substantial number of lives could be saved if levels of air pollution were reduced."
The British government is being sued for a third time by legal activist group Client Earth to provide better plans for tackling air pollution. Nearly 40 million people in the UK are living in areas with illegal levels of air pollution, according to a study commissioned by the Labour Party.
China has also reported a steep hike over the past 15 years, with health officials stating that long-term exposure to air pollution may be a possible cause.
Lung cancer was rising in groups not usually associated with the disease such as non-smokers and women, said experts with the China Academy of Medical Sciences.
China is the world's deadliest country for outdoor air pollution, according to WHO.
Register for free to continue reading
Registration is a free and easy way to support our truly independent journalism
By registering, you will also enjoy limited access to Premium articles, exclusive newsletters, commenting, and virtual events with our leading journalists
Already have an account? sign in
Register for free to continue reading
Registration is a free and easy way to support our truly independent journalism
By registering, you will also enjoy limited access to Premium articles, exclusive newsletters, commenting, and virtual events with our leading journalists
Already have an account? sign in
Join our new commenting forum
Join thought-provoking conversations, follow other Independent readers and see their replies