'Mad cow disease' identified in dead cow in Wales
Authorities have confirmed the dead animal poses no threat to public health and had not entered the human food chain
Rose Troup Buchanan
Thursday 01 October 2015 13:20 Comments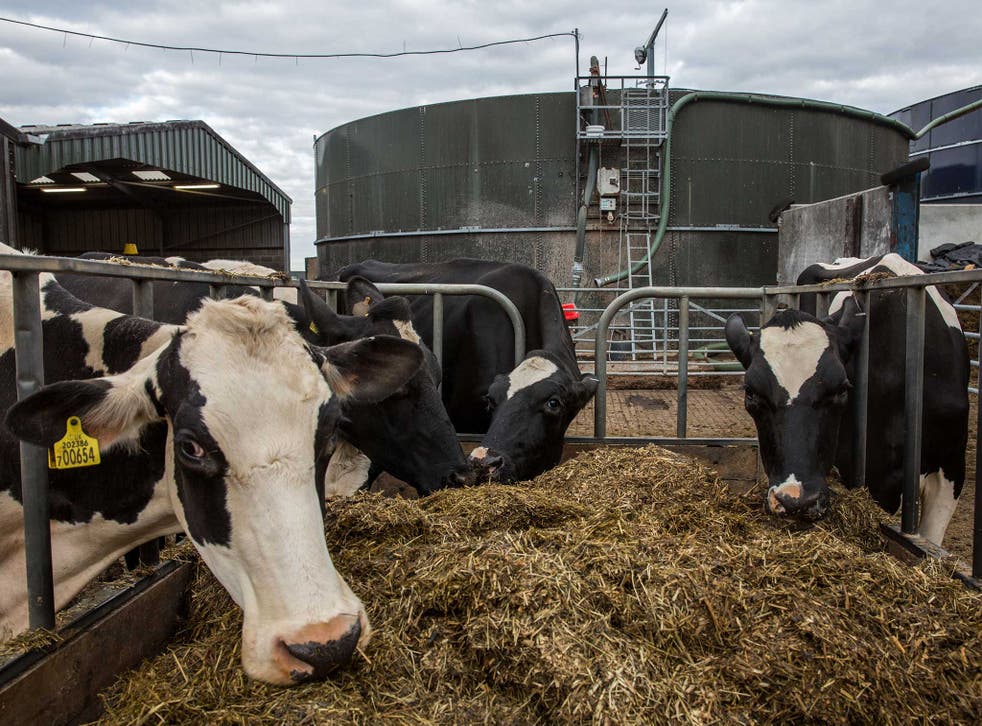 Mad cow disease has been identified in a dead cow in Wales, the Welsh government has said.
Authorities were quick to reassure the public there was no risk to human health as the dangerous prion had not entered the human food chain.
"Identification of this case demonstrates that the controls we have in place are working well," Rebecca Evans, Deputy Minister for Farming and Food, told the BBC.
Only one case of the disease in animals was confirmed in last year. Three cases were documented in 2013.
Due to its long incubation period – lasting anywhere from two to eight years – isolating and tracking the disease, medically referred to as bovine spongiform encephalopathy (BSE) in the animals and Creutzfeldt-Jakob disease in humans, has proved difficult.
The UK has seen 177 human cases of "mad cow disease" and only one since 2012.
The effect on the British farming community has been immense. More than 180,000 cattle are believed to have been effected with the disease, and more than four million were slaughtered to prevent the infection from spreading.
Nazi cows being culled in Devon - London Live
From 1996 to 2006 there was a European Union ban on importing British beef.
Register for free to continue reading
Registration is a free and easy way to support our truly independent journalism
By registering, you will also enjoy limited access to Premium articles, exclusive newsletters, commenting, and virtual events with our leading journalists
Already have an account? sign in
Join our new commenting forum
Join thought-provoking conversations, follow other Independent readers and see their replies