Magna Carta copies to go on display at British Library in historic exhibition
The charter remains a cornerstone of English law and civil liberty after it was signed by King John in 1215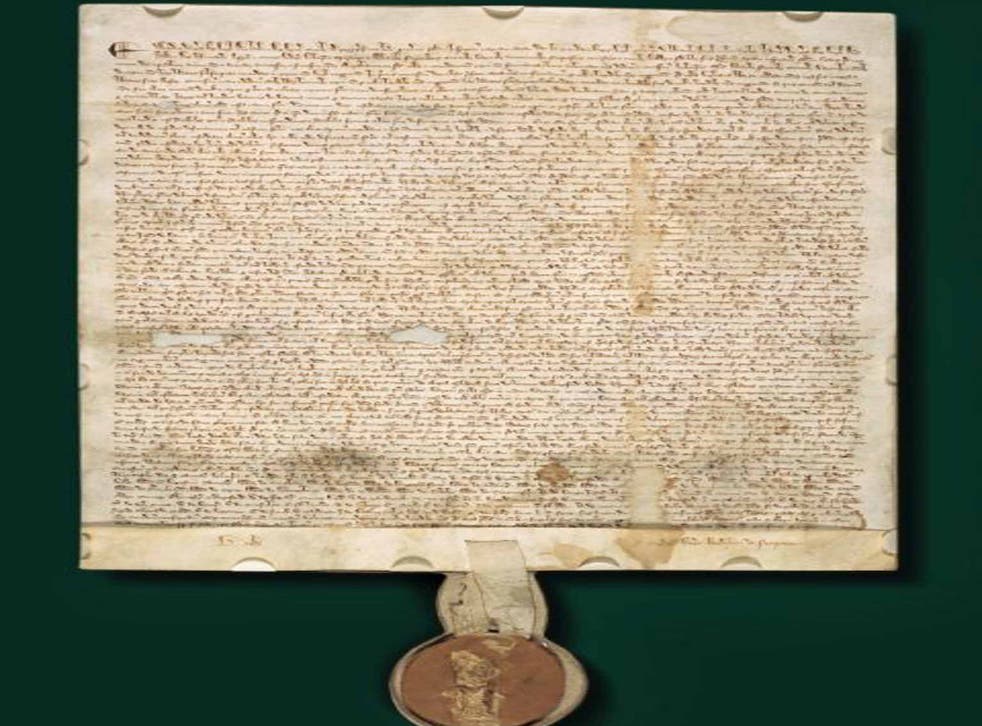 Four surviving copies of the original Magna Carta will be displayed together in the British Library for the first time in history next year, with a ballot now open for tickets.
The charter remains a cornerstone of English law and civil liberty after it was signed by King John in 1215 after his barons insisted that he protect their citizens' rights from the monarchy.
The well-cited 39th clause gave all 'free men' the right to justice and a fair trial, and some of the charter's values are echoed in the United States Bill of Rights, the Universal Declaration of Human Rights and the European Convention on Human Rights.
The library is offering just 1,215 people the opportunity to view the influential documents on 3 February 2015 as part of a one-off 800 anniversary event in London.
Around 4,000 words of medieval Latin make up a single page of parchment, with two sheets already residing at the British Library, one at Lincoln Cathedral and one at Salisbury Cathedral.
"It's not just a once-in-a-lifetime opportunity – this is the first time in history this will happen," said Julian Harrison, curator of medieval manuscripts at the British Library.
The lucky winners will be drawn at random and will be given a time-slot to view the only copies of the Magna Carta – or "Great Charter"- after a greeting and introduction by TV historian Dan Jones.
However, it was a close call for one of the manuscripts, that is currently in the British Library, as it was severely damaged in a fire in 1731 and was rendered ineligible despite restoration attempts.
Scientists at the library, which is a stone's throw away from King's Cross station, have discovered new methods of peeling away layers of damage to make its vegetable-based ink readable for the first time in centuries.
Mr Harrison added: "It's absolutely astonishing. It's been unable to be read with the naked eye for 200-plus years.
"We couldn't have done this even three or four years ago – it's very exciting ... We knew what the text was going to say, but it is just being able to see the original medieval handwriting. It was clearly a beautiful manuscript in its heyday."
Following the event, the four Magna Carta documents will be returned to their original display venues as part of major anniversary exhibitions later next year.
The free-to-enter ballot to win tickets to attend the British Library viewing is now open at www.bl.uk/magna-carta until 31 October. Winners will be selected at random
Join our new commenting forum
Join thought-provoking conversations, follow other Independent readers and see their replies