Malala Yousafzai trolled for 'wearing skinny jeans at Oxford University'
Activist criticised in Pakistani media for Western-style clothing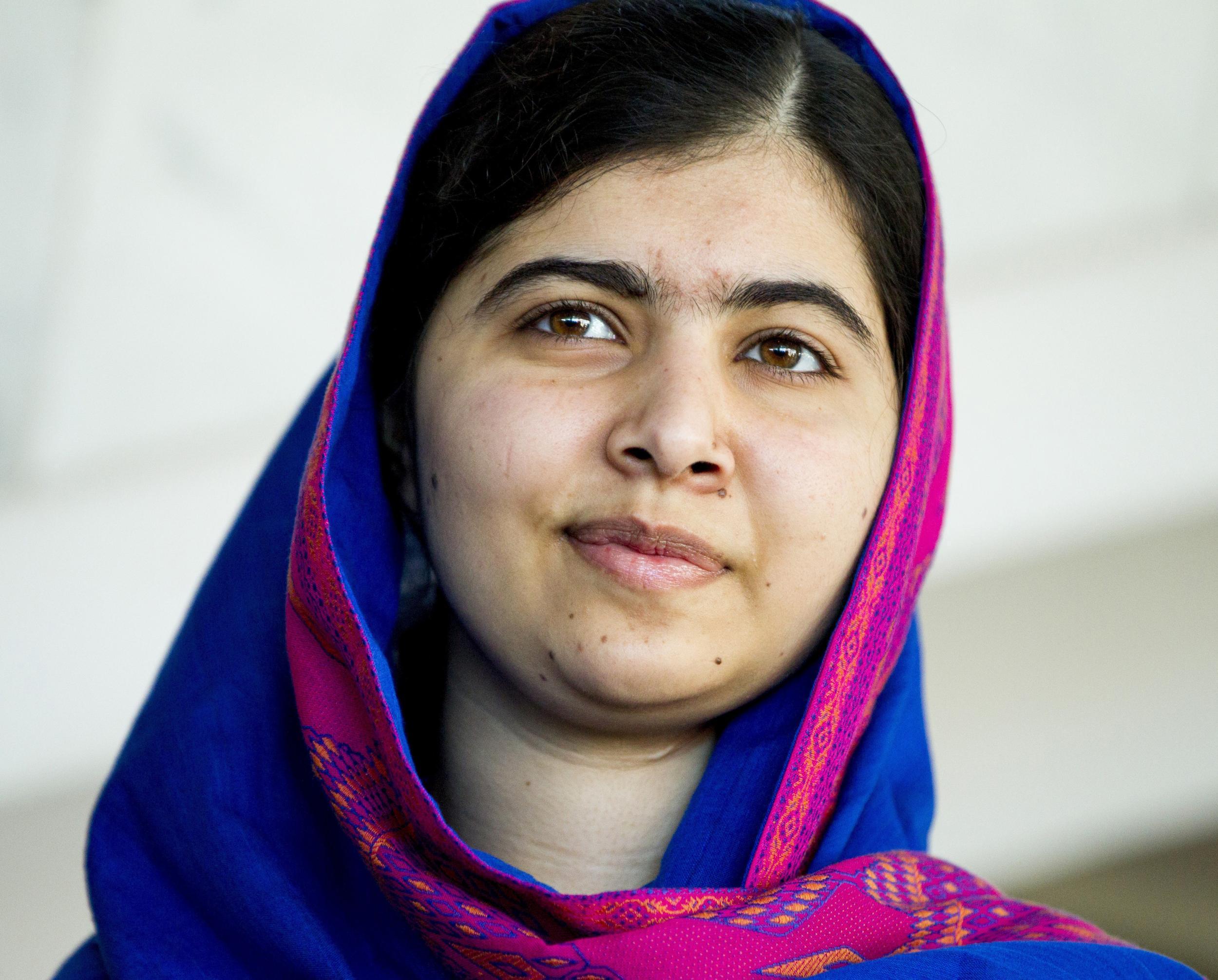 Women's education activist Malala Yousafzai has been criticised by trolls online for appearing to wear skinny jeans and Western style clothing.
An unverified picture which showing a young woman who resembled Ms Yousafzai walking in Oxford was republished in Pakistani and Indian press after being widely shared on Facebook this week.
In comments republished by The Indian Express, some Facebook users compared her to Lebanese-American former porn star Mia Khalifa.
The picture showed the activist wearing her dupatta, a head covering which is commonly worn as part of the salwar khameez costume. Another user asked, "How long before the scarf is off too?"
The image, which was originally published on the Siasat news forum, has not yet been verified, but it appeared to have been taken in Cornmarket Street, one of Oxford's main shopping streets, due to the reflection of the canopy of an AMT coffee shop which is visible in a window behind the young woman.
However, others came to her defence after the trolls' comments. Bushra Gohrar, a Pakistani politician, said: "Our Malala Yousafzai looks great in jeans. Can't understand why her choice of clothes is a problem for some."
BBC presenter Anita Anand also hit back at the critics, telling The Daily Mail: "Malala can wear whatever she likes as far as I'm concerned.
"The baying criticism is coming from the most regressive quarters, and I doubt she could do anything to please them.
"I sincerely hope she never tries. She is a heroine and a role model.'
Ms Yousafzai, who as a child narrowly avoided death in 2012 after being shot in the head by the Pakistani Taliban for her outspoken campaigning over girls' rights to an education, has recently begun a degree in Politics, Philosophy and Economics (PPE) at Lady Margaret Hall, Oxford.
On her first day, she tweeted a picture of her philosophy textbooks, with the caption: "Five years ago, I was shot in an attempt to stop me from speaking out for girls' education. Today, I attend my first lectures at Oxford."
Join our commenting forum
Join thought-provoking conversations, follow other Independent readers and see their replies