Manchester attack: Homeless man uses all the money he's given to buy flowers for the bombing victims
'I've done what I can for the community in my own way', says Tommy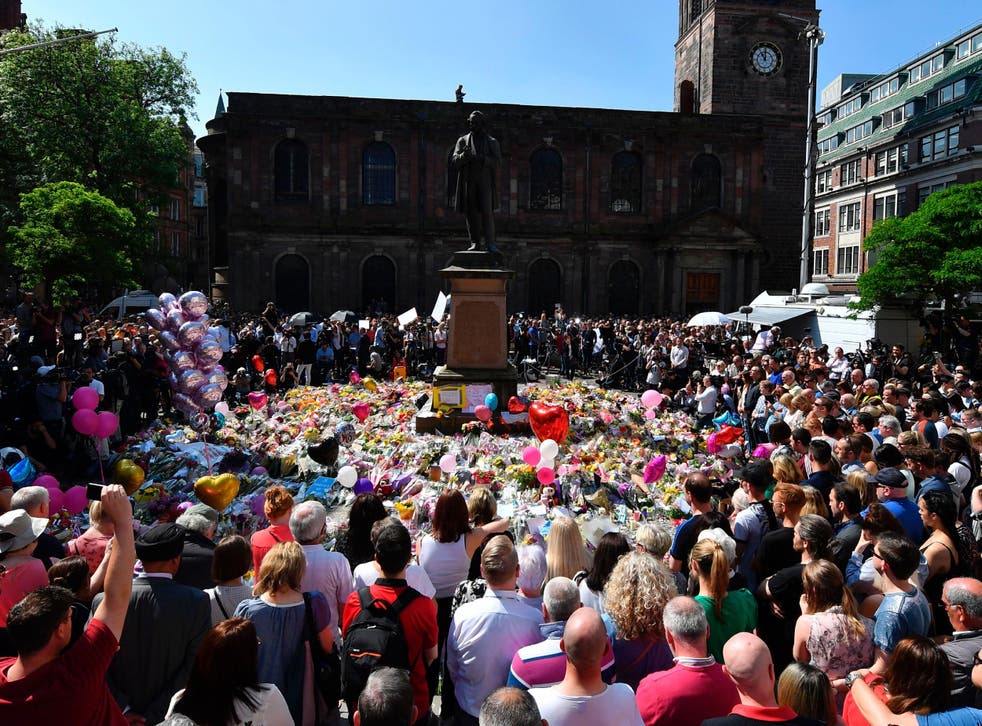 A homeless man has spent around £40 of the donations he received from the public on flowers for a memorial to the victims of the Manchester attack.
On the day after the atrocity, which claimed the lives of 22 people and injured dozens more, Tommy, who did not wish to reveal his surname, was handed £5 by a passer by.
Instead of buying a meal or a hot drink, he bought a bunch of flowers and laid them in the city's St Ann's Square. Since then, he done the same thing five times.
"I've lost a lot of people in my life but a tragedy like this has hit me personally," he told the Manchester Evening News. "For something like this to happen, for someone to be able to go that far and take innocent people, children - I just don't get it."
St Ann's Square is an epicentre of the tribute and people have descended on the area to pay their respects.
Tommy said: "A lot of people in this area have done a lot for me so it's a tribute to the people that have given me the money as well. I've done what I can for the community in my own way."
The member of nearby St Ann's church has been praised by his fellow parishioners for his generosity.
Members of the public who wish to make their own donations can visit the British Red Cross's Manchester Emergency Fund, here.
Join our new commenting forum
Join thought-provoking conversations, follow other Independent readers and see their replies