The NHS are testing a cannabis product for the first time
Exclusive: The makers of the MediPen vaporiser are confident that by setting a precedent for testing cannabis products with this reputable body, it will have a huge impact on the public's perception of cannabis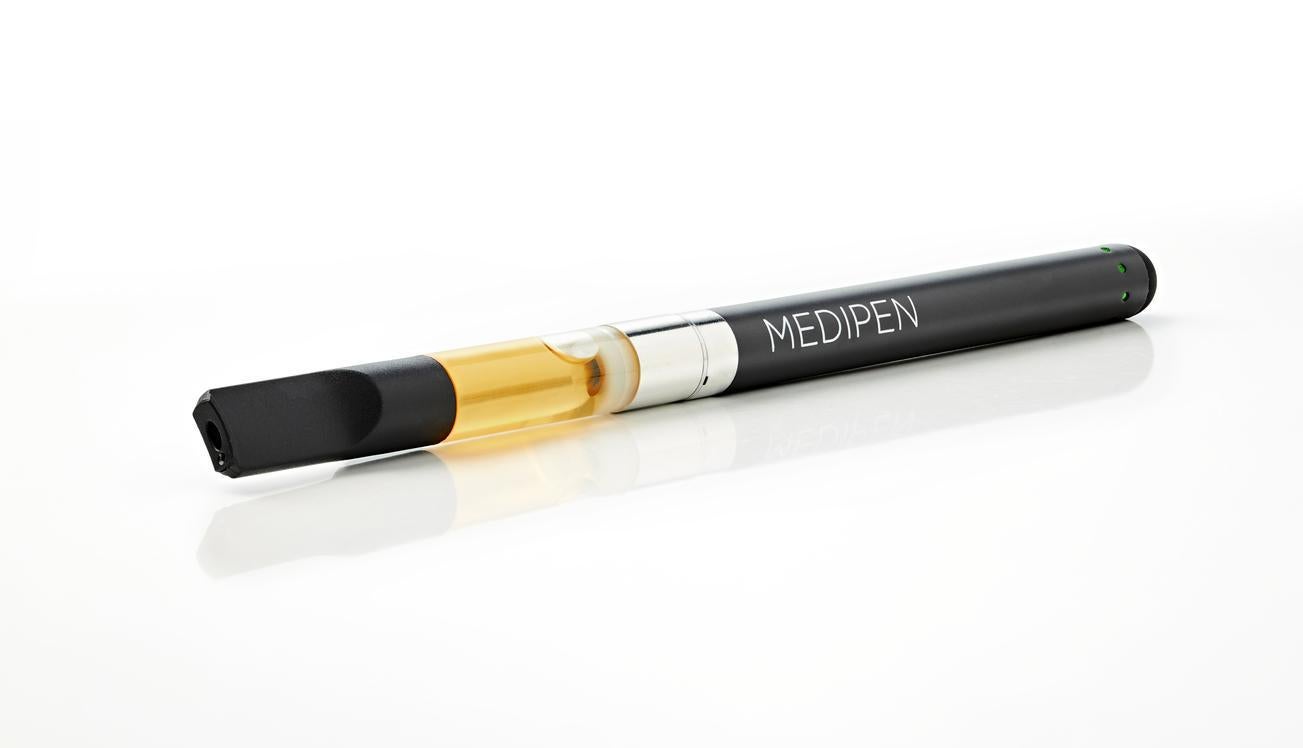 A cannabidiol (CBD) vaporiser that has helped thousands of people suffering from a variety of conditions is being tested by an NHS unit, an unprecedented step that could increase scrutiny on cannabis' medical benefits and have a huge impact on the UK's legislation on it.
The MediPen, a legal way to consume CBD, which, unlike tetrahydrocannabinol (THC), is non-psychoactive, has been on sale for a year now and drew very positive reviews, relieving the pain of people with everything from depression and anxiety to arthritis and fibromyalgia.
The company told The Independent it has been consulting with a group of production and regulatory support pharmacists from the NHS for the past few months, who have been testing their proprietary cannabis oil formulation.
A detailed public report outlining the testing process and extraction methodology will follow, and though it is only about confirming purity and cannabinoid profile at this stage, this is a big first step for the medical cannabis industry in the UK.
MediPen is confident that by setting a precedent for testing cannabis products with the NHS, it will have a huge impact on the public's perception of cannabis.
"Over the past year the MediPen has quickly become without a doubt one of the most highly-rated CBD products in the world," said managing director Jordan Owen. "We've recently been working very closely with a team of NHS production and regulatory support pharmacists who've been able to meticulously analyse our proprietary formulation for both safety and cannabinoid concentration.
"As the UK's industry leading consumer cannabis biotechnology company, we're excited to have set a new benchmark in providing a much-needed sense of legitimacy to the UK's rapidly growing legal cannabis industry."
"As the first consumer cannabis product to be tested by the NHS, we are confident that this will go a long way towards creating a properly regulated cannabis market in the UK and are extremely excited to see what the future holds."
The NHS was unable to comment due to a non-disclosure agreement preventing them from sharing any client information, with the exemption of official government bodies such as the Medicines and Healthcare products Regulatory Agency (MHRA). It did however point out that cannabidiol is present in the authorised multiple sclerosis spray product Sativex, though this is prescription only.
Calls for a more considered approach to cannabis legislation with medical benefits in mind have been consistently batted down by the Government, the most famous recent example being a petition to legalise the drug signed by more 230,000 Brits which was debated in Parliament but dismissed out of hand last year.
4/20 London - Should marijuana be legal?
One Facebook review for the vaporiser reads: "When I thought all was lost with finding relief for my fibro I found this. It's changed my life." You can read our review of it here.
Join our commenting forum
Join thought-provoking conversations, follow other Independent readers and see their replies