Tanaiste dismisses idea of Irish stop-off for US cluster bombs for Ukraine
Micheal Martin said Ireland was a lead nation in the establishment of a 2008 convention banning the weapons.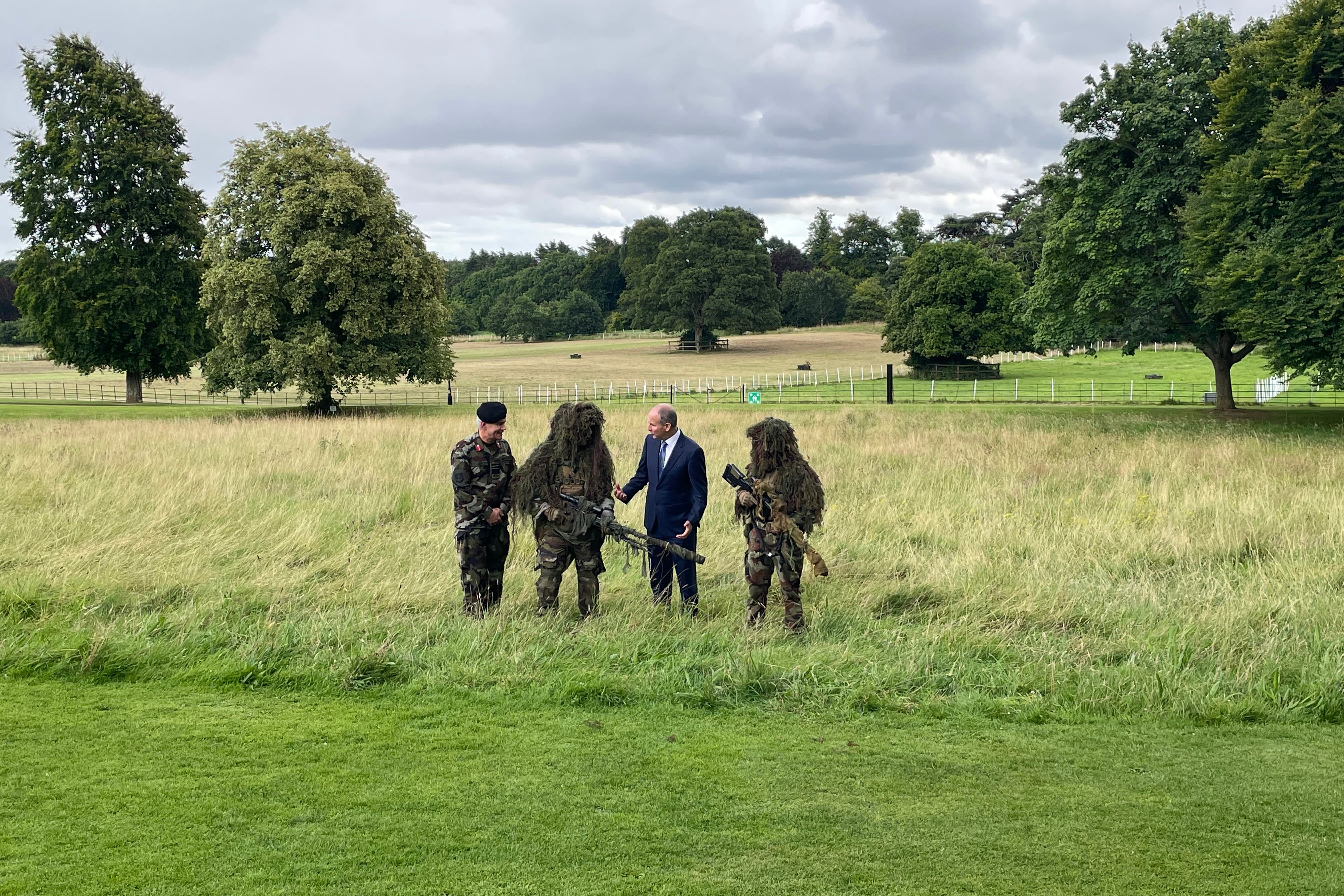 Ireland's deputy premier has said the issue of an Irish airport being used as a stop-off to transport cluster bombs from the US to Ukraine "doesn't arise".
Foreign Affairs and Defence Minister Micheal Martin said that Ireland remains opposed to cluster munitions, pointing out that it was a lead nation in the establishment of a global 2008 convention banning the weapons.
His comments come after the controversial decision by the US to provide Kyiv with cluster munitions; US president Joe Biden has defended the "difficult" decision to send the weapons to Ukraine to help in battling against an invasion by Russia.
When asked about the issue on Thursday, Mr Martin said the cluster munitions convention was adopted in Dublin in 2008, and he remembers convincing nations to sign up to it.
"It was an outstanding diplomatic achievement by Ireland to have so many countries, over 120, I think signed eventually," he said.
"I remember working with Gordon Brown at the time to get the UK's agreement to sign up to the banning of cluster munitions and I recall very well meeting many civilians from countries all over, Asia in particular: amputees, people with severe injuries as a result of cluster munitions that are left in the aftermath of battle, the aftermath of war, in children's playgrounds and so on.
"So, we're opposed to the use of cluster munitions on the battlefield, that is Ireland's position, that hasn't changed, and that will remain our position."
He said the possibility that they might be transported through Shannon "doesn't arise".
"No, I don't think that that issue arises.
"In respect of any travel through Ireland or any flight (carrying munitions) coming through Ireland has to seek permission in the first instance."
The Tanaiste was speaking at a Defence Forces Open Day in Farmleigh House in Dublin to encourage people to join the Irish army.
Defence Forces Chief of Staff Lieutenant General Sean Clancy said that "recruitment is a challenge" and that they have an "all year round" open recruitment campaign.
"So we're actively pursuing recruitment at the moment, in particular, in a very challenging environment where the highest levels of employment exists now in the state, and we're in a competitive market as well."
He added: "We're doing everything as well and to retain the people we have people that are highly valued with high levels of skills and competence that we train people and develop and nurture people within our organisation."
He said that some of the specific roles they are targeting for recruitment are medical corps and medical officers, and engineers.
"We have a targeted campaign around specialists required in the naval service right now, for instance, we've a targeted campaign in terms of equitation… There are specialist areas as well within growing areas of interest, if you like, demanded by the security environment that exists today, such as cyber."