Missing mothers: Plea to include mothers' names on marriage certificates passes 25,000 signatures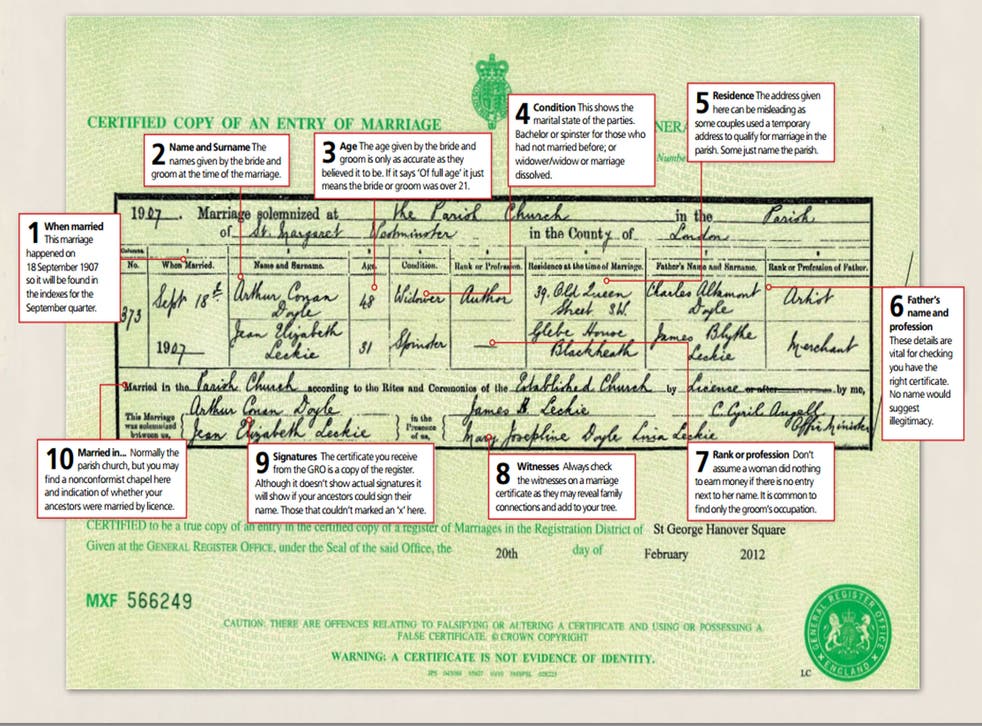 A petition asking for mothers' names to be included on marriage certificates has passed 25,000 signatures, 75 per cent of its 35,000 target.
The petition, published on change.org, appeals for a move away from the view in which marriage is seen as "a business transaction between the father of the bride and the father of the groom". Currently, in England and Wales, marriage certificates include space for the name of the Father of the Bride and the Father of the Groom, with separate boxes allocated to each of their occupations. The mothers of the happy couple are excluded from this official documentation. In contrast, civil partnership certificates, as well as Scottish and Northern Irish marriage certificates, do supply room for the names of the bride and groom's mothers.
According to the petitioner, the lack of mothers' names on marriage certificates in England and Wales "is part of a much wider pattern of inequality. Women are routinely silenced and written out of history."
The petition addresses Justin Welby, The Archbishop of Canterbury, Sarah Rapson, The Registrar General, and Sajid Javid of the Government Equalities Office. At the first news of the appeal, the Home Office said there were no plans for an overhaul of the current system.
The format of the English and Welsh marriage certificate has remained unchanged since the Births and Deaths Registration Act of 1837. As in any patrilineal society, tracing female ancestors is notoriously harder than uncovering the male line in family trees. The absence of mothers' names on marriage documents contributes further to the phenomenon of invisible women ancestors.
The journalist and feminist activist Caroline Criado-Perez has endorsed the campaign in an article in the New Statesman. Discussing her own considerations on whether or not to get married, she writes: "I cannot sully a relationship that means so much to me, by associating it with an institution that renders my mother worthless, invisible, surplus to requirements." Like the 26,000 who have thus far signed the petition, she hopes that the addressees will soon make a change to this "antiquated and needlessly discriminatory state of affairs".
Register for free to continue reading
Registration is a free and easy way to support our truly independent journalism
By registering, you will also enjoy limited access to Premium articles, exclusive newsletters, commenting, and virtual events with our leading journalists
Already have an account? sign in
Register for free to continue reading
Registration is a free and easy way to support our truly independent journalism
By registering, you will also enjoy limited access to Premium articles, exclusive newsletters, commenting, and virtual events with our leading journalists
Already have an account? sign in
Join our new commenting forum
Join thought-provoking conversations, follow other Independent readers and see their replies