Suicide report: More than four in ten men aged 18- 45 have considered killing themselves
The study by suicide prevention charity Calm said 42 per cent of men had considered taking their own lives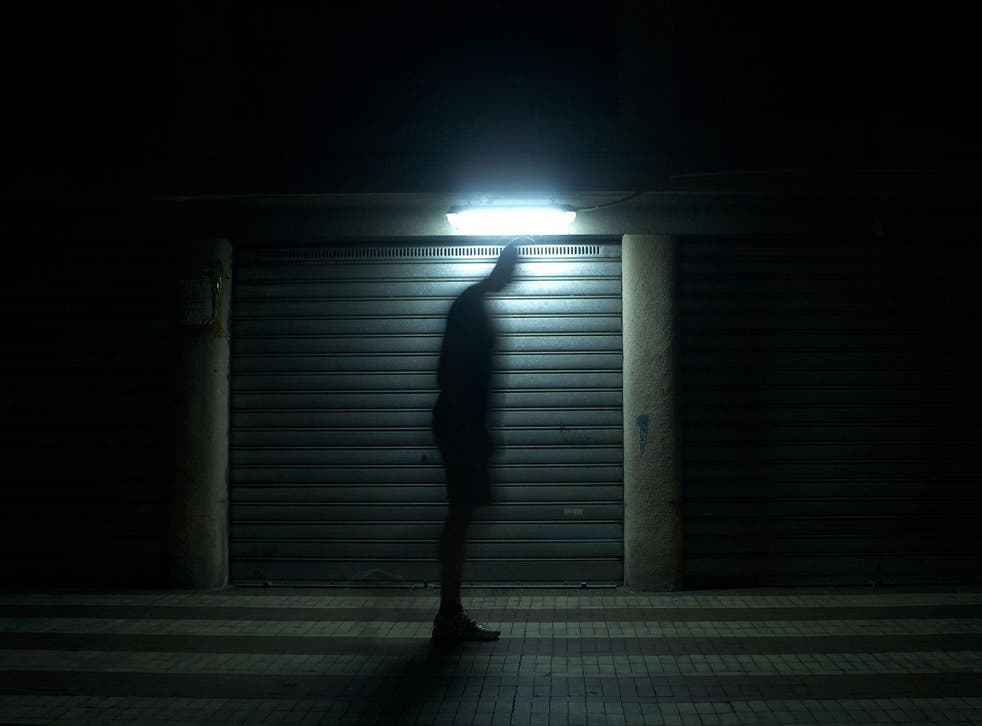 Four in ten men have considered killing themselves, a new study has suggested.
A YouGov poll of 2,000 men aged between 18 and 45 for the suicide prevention charity Calm (Campaign Against Living Miserably) found 42 per cent of men had considered ending their own lives. Of those men, nearly half (41 per cent) had never spoke to anyone else about it.
A total of 15 per cent said they had seriously considered killing themselves, while the remaining 27 per cent said they had experienced a "fleeting thought".
According to the Office for National Statistics, there were 4,623 male suicides in the UK - which Calm says accounts for 76 per cent of all suicides.
Of those who had experienced suicidal thoughts but never spoken to anyone about them, reasons included not wanting people to "worry", a reluctance to talk about their feelings and not wanting to cause a fuss.
Jane Powell, chief executive of Calm, said: "Male suicide is tragically the single biggest killer of men under the age of 45 in the UK, and 12 men take their own lives every day – a fact few people are even aware of, let alone talking about.
"This isn't an issue which affects 'other people' or one that can be solely limited to mental health issues, considering suicide is clearly something many men will consider should their life circumstances change.
"Of those men polled, the largest proportion of those who'd thought about suicide never actually talked to someone about it and the reasons they didn't talk reinforce the norms of what society think it is to be a man – not to talk about their feelings or make those around them worry."
It comes after rapper Professor Green urged men not feel ashamed of crying after the screening on a documentary which explored the suicide of his father, Peter, at the age of 43, when Green, whose real name is Stephen Manderson, was 24.
Anyone needing confidential support can call the Samaritans in the UK on 08457 90 90 90.
Register for free to continue reading
Registration is a free and easy way to support our truly independent journalism
By registering, you will also enjoy limited access to Premium articles, exclusive newsletters, commenting, and virtual events with our leading journalists
Already have an account? sign in
Register for free to continue reading
Registration is a free and easy way to support our truly independent journalism
By registering, you will also enjoy limited access to Premium articles, exclusive newsletters, commenting, and virtual events with our leading journalists
Already have an account? sign in