Mother's Day 2015: Google Doodle celebrates occasion - but it should really be referred to as Mothering Sunday
A look at the origins of the English and American holidays that are celebrated on different days
Rose Troup Buchanan
Sunday 15 March 2015 01:30 Comments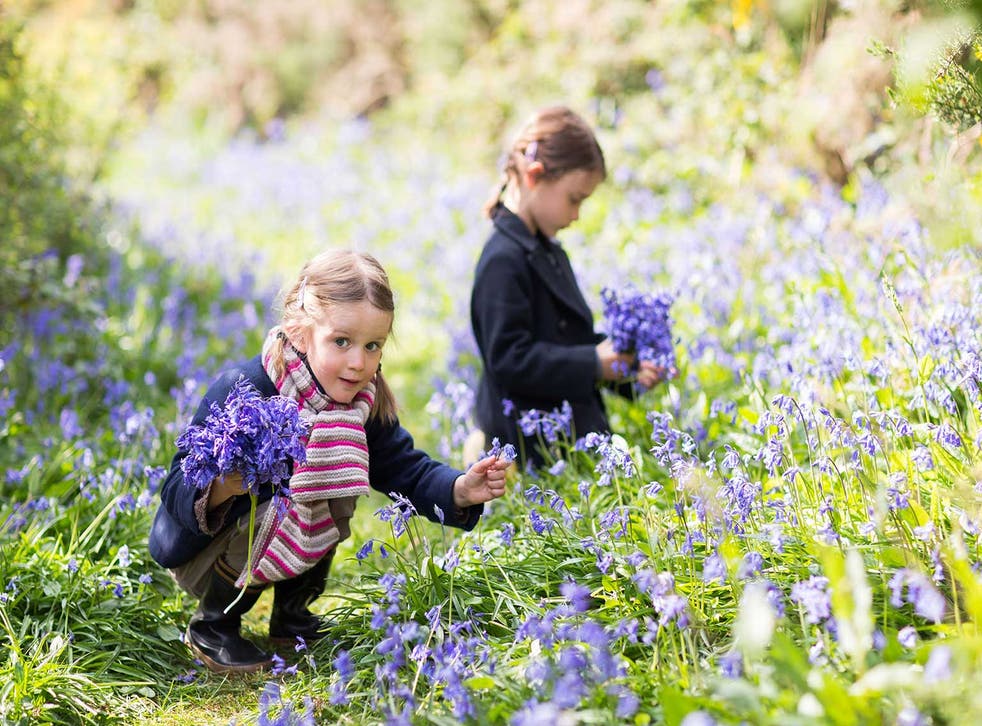 Mothering Sunday falls on 15 March this year and is celebrated on the fourth Sunday of each Lent.
While it is traditionally a celebration of mothers, it is a separate occasion to the American holiday of Mother's Day – although the origins of both are surprisingly intertwined.
Now Google have marked the occasion with an animated Doodle on its homepage showing mother's - both human and animal - caring for their offspring. A message reads: Happy Mother's Day from every cub, chick, pup, joey and child.
The origins of Mothering Sunday stretch back to the 16th century when people would return to their 'mother church' for a service held on Laetare Sunday, drawn from the Latin 'laetari' meaning 'to rejoice'. On the way it is thought that families and children would collect roadside flowers to place in church.
The pre-Reformation celebrants were commonly referred to have gone 'a-mothering,' and various customs – such as Simnell cakes – survived the reformation.
In later years, the fourth Sunday of Lent evolved as a day off for servants or those 'in service' to travel home and see their families.
Despite this, the traditional gradually waned across Ireland and Europe until the early 20 century and the arrival of Constance Smith, commonly acknowledged as the founder of the modern tradition of Mothering Sunday.
Inspired by the efforts of US campaigner Anna Jarvis, who introduced Mother's Day to her country on the second Sunday of May in memory of her own mother's death on 9 May, Smith combined popular elements from past traditions – such as the proliferation of Simnell cakes – and surviving local traditions to re-invigorated the occasion.
10 best last-minute Mother's Day gifts

Show all 10
Writing under the pen-name C. Penswick Smith, she published the booklet The Revival of Mothering Sunday in 1920.
Fuelled by collective mourning following the loss of young sons in the First World War, and manufacturers' swift assessment of its lucrative possibilities, Mothering Sunday – and Mother's Day rapidly gained popularity.
In a sad twist of fate, neither of the two founders the modern tradition became mothers themselves.
Jarvis, who died in 1948, even grew to resent the growing commercialisation of the day.
"A printed card means nothing," she said, "except that you are too lazy to write to the woman who has done more for you than anyone in the world."
Register for free to continue reading
Registration is a free and easy way to support our truly independent journalism
By registering, you will also enjoy limited access to Premium articles, exclusive newsletters, commenting, and virtual events with our leading journalists
Already have an account? sign in
Register for free to continue reading
Registration is a free and easy way to support our truly independent journalism
By registering, you will also enjoy limited access to Premium articles, exclusive newsletters, commenting, and virtual events with our leading journalists
Already have an account? sign in
Join our new commenting forum
Join thought-provoking conversations, follow other Independent readers and see their replies