Muslim woman strikes up friendship with 'terrified' passenger who saw her text the word 'Allah'
'Before too long I could see remorse in her tone, I think she was shocked at her own reaction,' writes the young woman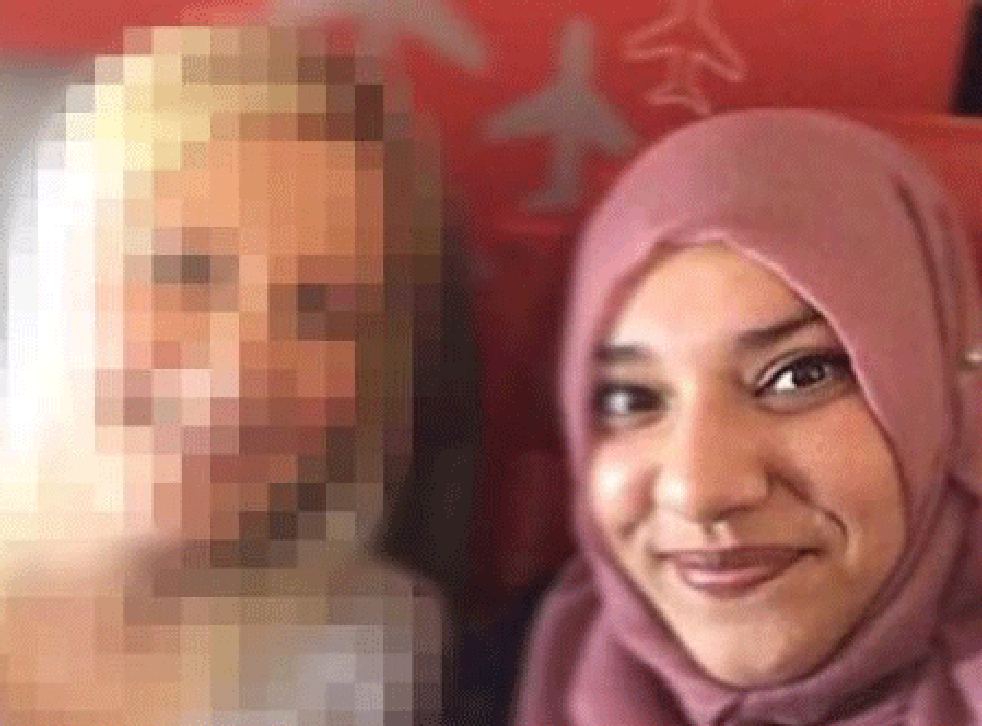 A young Muslim woman has described how she befriended a woman too terrified to sit beside her on a plane after she texted the word "Allah".
The encounter, explained in detail on Facebook, touched readers on social media who have shared and commented on its story of reconciliation in the face of fear more than 9,000 times.
Jiva Akbor, a young Muslim Briton from Greater Manchester, said a mother with an 11-year-old son left beside her on the flight to Spain rapidly left her seat, before returning "literally shaking" with two air hostesses.
"She stood there, with a look of fright on her face. I was confused. For a split second I thought she had some health issue or something, and about the have a panic attack," wrote Ms Akbor.
"At that moment she looked at me and said, "I saw you write a text message and you wrote Allah on it.
"My heart stopped."
Ms Akbor said the many incidents involving Muslim passengers who have been asked to leave flights or move seats came "flooding" to her mind, and she was afraid that the two air hostesses with Beverley would leave her in Gatwick Airport.
But in her post she praised the calm air hostesses, one of whom told the frightened woman: "You are free to leave the flight if you wish."
Social media users thought most highly, however, of Ms Akbor herself for being "the chillest girl ever". The young Muslim explained that Allah meant "God" in Arabic and discovered her neighbour was a Roman Catholic. She explained she was "just a regular Muslim girl travelling".
"After about 15 minutes of conversation I could feel her calming down and starting to accept what I was telling her," wrote Ms Akbor.
"Before too long I could see remorse in her tone, I think she was shocked at her own reaction and the realisation of what she had thought of me was setting in.
Britain's top ten gripes about travelling by aeroplane

Show all 10
"In her own words she said 'it's so scary what the media can make us think' and 'I just panicked'."
The pair went on to discuss everything from their faiths and families to "the sad state the world seems to be in right now", Brexit, the exchange rate, Pokemon Go, mosques, churches and their parents.
Beverley reportedly kept apologising as the realisation of the situation dawned on her, eventually giving Ms Akbor her favourite perfume bottle with a special star lid.
The story was liked about 9,100 times and shared 8,310 times on Facebook alone, with users praising the wisdom of its teller.
Ms Akbor concluded: "Today I had one of the most interesting and most memorable flights of my life. I made a friend called Beverley who made a mistake and acknowledged it.
10 secret perks passengers should be taking advantage of on flights
"I met a lady who is deep down inside a wonderful, wonderful human and showed me that the fear-mongering purposely and strategically carried out in this world by the powers-that-be today are very, very real and can make an ordinary person have the most shocking of reactions."
Register for free to continue reading
Registration is a free and easy way to support our truly independent journalism
By registering, you will also enjoy limited access to Premium articles, exclusive newsletters, commenting, and virtual events with our leading journalists
Already have an account? sign in
Register for free to continue reading
Registration is a free and easy way to support our truly independent journalism
By registering, you will also enjoy limited access to Premium articles, exclusive newsletters, commenting, and virtual events with our leading journalists
Already have an account? sign in
Join our new commenting forum
Join thought-provoking conversations, follow other Independent readers and see their replies