New peer on David Cameron's controversial honours list revealed as multi-million Tory donor
The Hon Alexander Andrew Macdonell Fraser, who under the name Alexander A Fraser, donated £2.5 million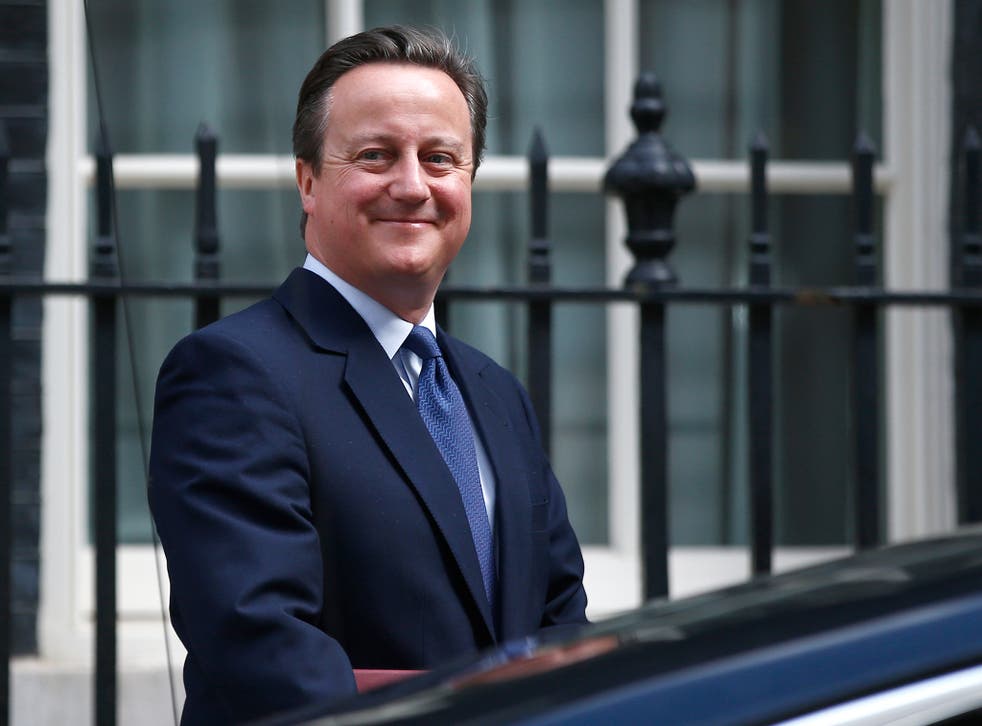 A peer on David Cameron's controversial honours list has been revealed as multi-million pound donor to the Tory party.
The former Prime Minister has come under fire for the list he submitted just before leaving office, naming a total of 59 people in line to receive honours.
A leaked list initially revealed 46 names, to which a further 13 have been added to.
Released by the Cabinet Office, one of the recipients is named as Andrew Fraser, listed as a Conservative party treasurer.
But Mr Fraser's full name later emerged to be the Hon Alexander Andrew Macdonell Fraser, who under the name Alexander A Fraser, donated £2.5 million during Mr Cameron's premiership.
A former Barings banker, he went on to become the director of various hedge and investment funds.
Alongside Sir Mick Davis, a mining executive, he recently became treasurer of the party.
Mr Fraser hit the headlines in 1990s, then head of Barings Securities, when rogue trader Nick Leeson caused its collapse through speculative trading, for which he was jailed.
The latest honours list has reignited debate over reform to the unelected House of Lords, with questions being raised over who is being installed into the upper house, set to become one of the biggest legislative chambers in the world.
David Cameron's premiership - in pictures

Show all 15
Mr Fraser is estimated to be the fifth biggest individual donor to the party within the last parliamentary cycle.
The two most generous donors, James Lupton and Michael Farmer, have already been bestowed peerages.
And the fourth on the list, Michael Hintze, was handed a knighthood.
Mr Upton, who also deposited £2.5 million into the Conservative coffers during the last parliament, also worked at Barings.
And another two former employees of Barings, Charlotte Vere and Jitesh Gadhia, were given peerages in the list.
Mr Fraser is one of the coveted few who donated enough to be part of Mr Cameron's exclusive 'leader's group', an inner circle of businessmen who had access to the then PM and other ministers for lunches and other events.
He is also said to have paid £1 million for a fellowship to St John's College Oxford.
The list, which critics have said reeks of 'cronyism', hands out 13 peerages and 46 honours,
Among the recipients is former chancellor George Osborne, Samantha Cameron's stylist Isabel Spearman, his long serving aide Gabby Bertin, and Eton alumni Ed Llewellyn.
As the honours list row escalated one Tory donor, Ian Taylor, asked for his name to be removed.

Register for free to continue reading
Registration is a free and easy way to support our truly independent journalism
By registering, you will also enjoy limited access to Premium articles, exclusive newsletters, commenting, and virtual events with our leading journalists
Already have an account? sign in
Register for free to continue reading
Registration is a free and easy way to support our truly independent journalism
By registering, you will also enjoy limited access to Premium articles, exclusive newsletters, commenting, and virtual events with our leading journalists
Already have an account? sign in
Join our new commenting forum
Join thought-provoking conversations, follow other Independent readers and see their replies