New RSPCA boss makes public apology and promises charity will be less political
New chief executive, Jeremy Cooper, made a public announcement distancing the organisation from its previous actions
Rebecca Flood
Saturday 14 May 2016 10:28 Comments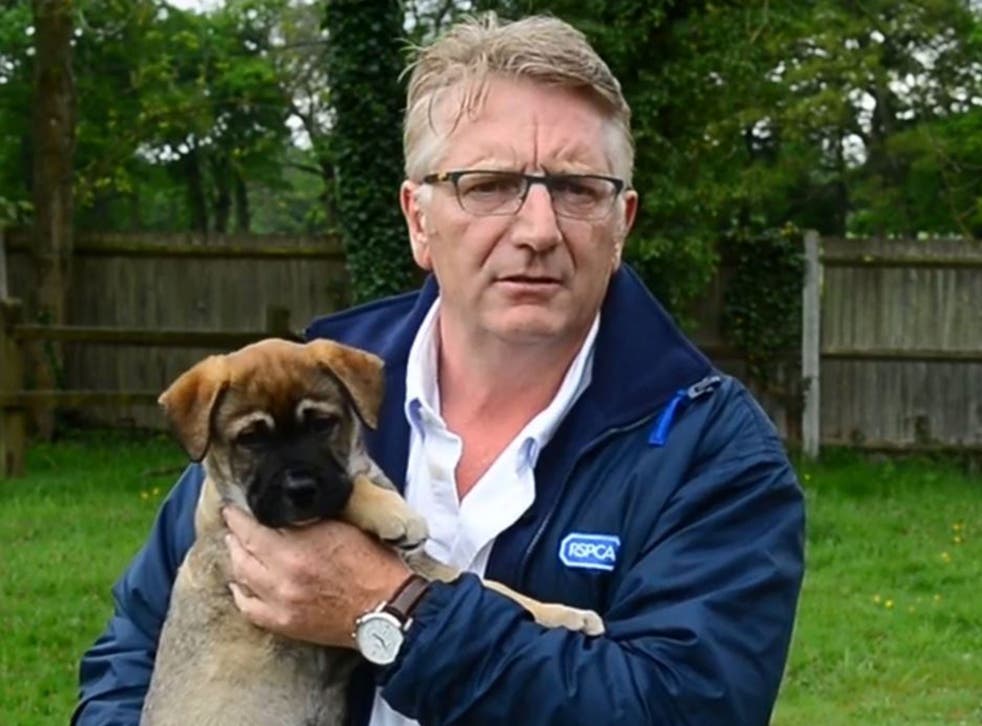 The new boss of the RSPCA has vowed to be less political and bring fewer prosecutions as he apologised for the charity's past mistakes.
The animal charity recently appointed a new chief executive, Jeremy Cooper, who made an unexpected public announcement distancing the organisation from its previous actions.
He admitted the RSPCA had become "too adversarial" in recent years, focussing on animals rights rather than welfare.
Mr Cooper added they had alienated farmers with their stance on badger culling, where they had previously called for farmers who participated to be 'named and shamed'.
The new boss told The Telegraph: "Of course we have made mistakes in the past, and we are very sorry.
"We have to be honest and admit the mistakes and acknowledge them."
The fresh direction comes after the 192-year-old charity faced growing criticism and scrutiny, prompting a parliamentary inquiry into its conduct.
One highly controversial incident was the seizing of 16-year-old family cat, Claude, who was later put down amid allegations of mistreatment.
Mr Cooper, 56, said: "Claude the cat was a catalogue of errors.
"We have apologised publicly and privately to Claude's family and it isn't something we are immensely proud of."
The overhaul comes after a 2014 report by ex-chief inspector of the Crown Prosecution Service Inspectorate, which slated the charity's prosecution policy.
Mr Cooper has confirmed the RSPCA will bring fewer prosecutions going forward, adding at least half of the report's 33 recommendations have been implemented.
In pictures: The most ridiculous calls to the RSPCA

Show all 5
The group hit the headlines in 2012 when they brought a private prosecution against the Heythrop hunt, Prime Minister David Cameron's local hunt in Oxfordshire, costing £330,000.
The new boss has now said it is "very unlikely" they will ever do so again, and all future prosecutions will be passed to the Crown Prosecution Service.
Overall, the number of prosecutions the RSPCA brought last year resulted in 1,781 convictions, but Mr Cooper said he wanted to see that figure come down.
He said: "The perception is we have been over zealous. That's a little bit unfair.
"I would like to see the number of prosecutions come down."
The new leadership is hoped to spell a new era for the charity, which had seen a worrying drop in donations.
One of Britain's largest charities, with an annual turnover of £124 million, they were without a permanent chief executive until Mr Cooper took up the role last month.
His predecessor Gavin Grant stepped down in February 2014 due to medical concerns.
Mr Cooper said: "We are going to be a lot less political. It doesn't mean we won't stand up for animals.
"But we are not a political organisation. My style of advocacy is encouragement and dialogue.
"The [previous] leadership was too adversarial. If you want to shout and use rhetoric that's fine but it isn't helpful to anybody.
"It is not going to make friends and influence people. People won't like you for it."
He added that the charity would be focussing on the prevention of cruelty, rescue, rehabilitation and rehoming in the future.
Register for free to continue reading
Registration is a free and easy way to support our truly independent journalism
By registering, you will also enjoy limited access to Premium articles, exclusive newsletters, commenting, and virtual events with our leading journalists
Already have an account? sign in
Join our new commenting forum
Join thought-provoking conversations, follow other Independent readers and see their replies