Smartphone camera lens technology to be used in skin cancer diagnoses
The camera lens is the size of a 50 pence piece and can attach to a smart phone.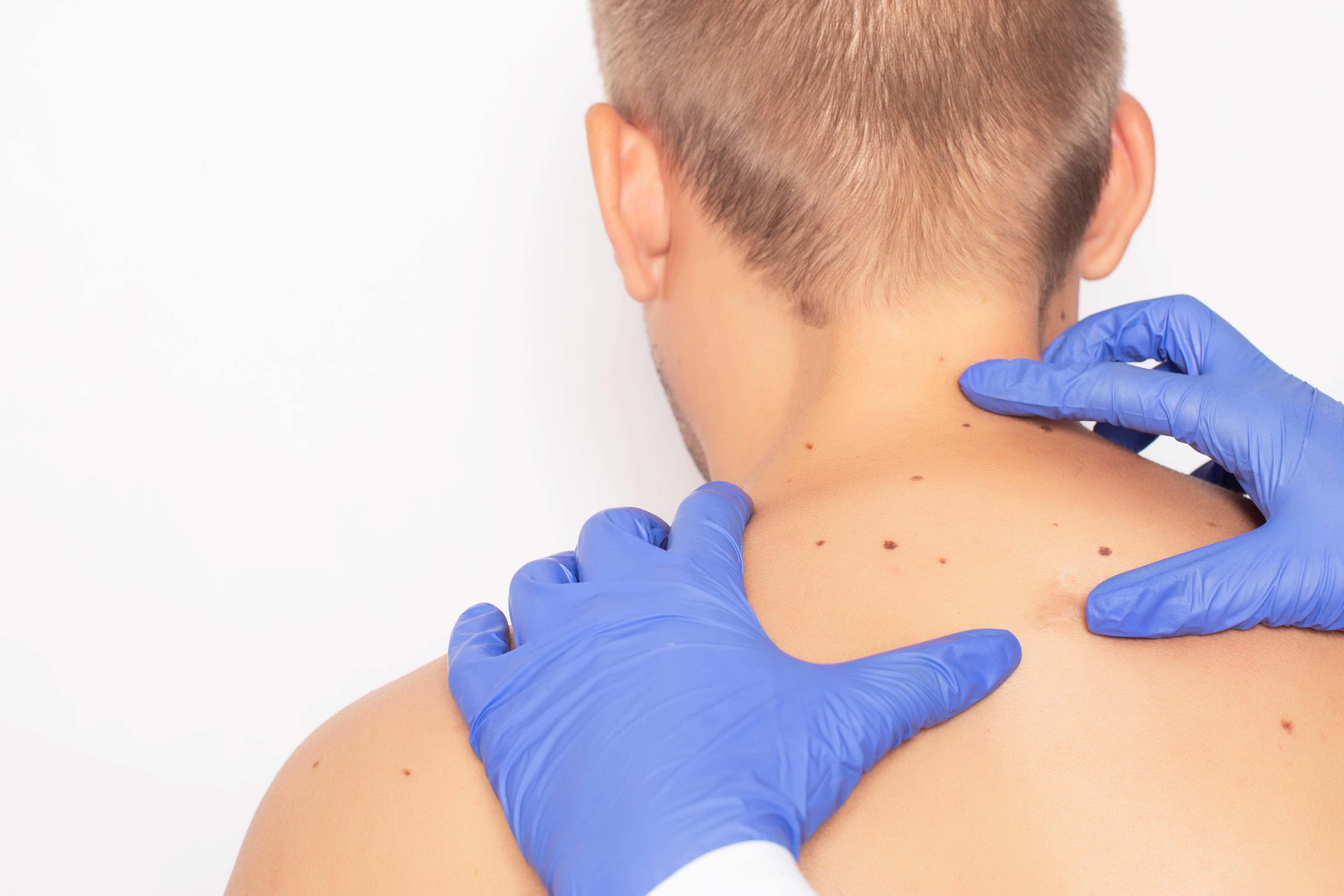 Tens of thousands of skin cancer patients could be diagnosed faster thanks to new smartphone camera lens which can take detailed images of moles or skin lesions.
The camera lens is the size of a 50 pence piece and can attach to a smartphone to take high resolution pictures of suspect moles, spots or other skin problems.
NHS officials said the new "teledermatology" service is to be rolled out across all areas of England by July.
It is hoped the move will mean specialist skin doctors – dermatologists – will be able to double the number of patients they can assess in a day.
The technology is currently used by about 15% of NHS trusts in England.
It will also be used in NHS community diagnostic centres and some GP surgeries.
NHS England said the use of the technology could enable GPs in rural areas help their patients be reviewed faster – potentially without having to travel for a specialist appointment.
Some 600,000 people were referred for skin checks last year – 9% higher than the previous year.
Meanwhile, 56,000 skin cancer patients received treatment last year.
The health service is also trialling artificial intelligence (AI) tools to assess the presence of skin cancer.
It is currently being used alongside the assessment of doctors to assess whether the technology, called Deep Ensemble for the Recognition of Malignancy (Derm), comes to the same conclusions.
Derm uses AI algorithms to analyse specialist magnified images of skin lesions to determine whether the patient has cancer.
In the future, it is hoped that it will provide faster diagnosis for skin cancer patients.
During an earlier testing phase, the device was shown to have helped avoid about 10,000 unneeded face-to-face appointments, NHS officials said.
NHS chief executive Amanda Pritchard said: "There is no denying that increased demand has placed huge pressure on services, but championing the use of digital technology and new ways of working is key to reducing waits and is exactly why we are accelerating the use of teledermatology – it is a small piece of kit that has the potential to speed up diagnosis and treatment for tens of thousands with skin cancer.
"We are going a step further even and expanding the use of artificial intelligence lenses in teldermatology to diagnose skin cancers and this is proving highly effective in areas that have trialled the technology so far.
"This is just one example of innovation adopted by the NHS to ensure people are diagnosed and treated for cancer as early as possible – we are also investing millions to increase diagnostic and treatment capacity, and driving forward early diagnosis initiatives like our community lung trucks – and we will not stop there in our efforts to find cancers earlier and save more lives."
Dr Tom While, a GP from Somerset, said: "Being able to get a swift and specialist opinion on a skin lesion or rash, and advice on treatment or local surgical options, often negates the need to refer the patient on to another hospital to see the specialist in person.
"This not only reduces waiting lists, but strongly benefits my patients who live in rural areas, saving them from long unnecessary journeys.
"If a patient does need to be referred on to a specialist, then the teledermatology service helps to streamline that process, ensuring the patient is seen in the correct clinic at the right time – it's a fantastic service and an asset to rural general practice, and hard to imagine working without it."
Health Minister Helen Whately said: "We want to make sure people can have their moles, spots or lesions examined as soon as possible so those which are cancerous are treated quickly.
"This technology allows dermatologists to see double the number of patients in a day and by rolling it out across community diagnostic centres this will save lives."
It comes as a new poll, conducted by Censuswide on 2,000 British adults on behalf of King Edward VII's Hospital, found that 22% do not wear sun cream.