Nigel Farage says Britain needs to stand up for its 'Judeo-Christian values' to combat homegrown militants
The Ukip leader told Sean Hannity that the UK had to start standing up for its values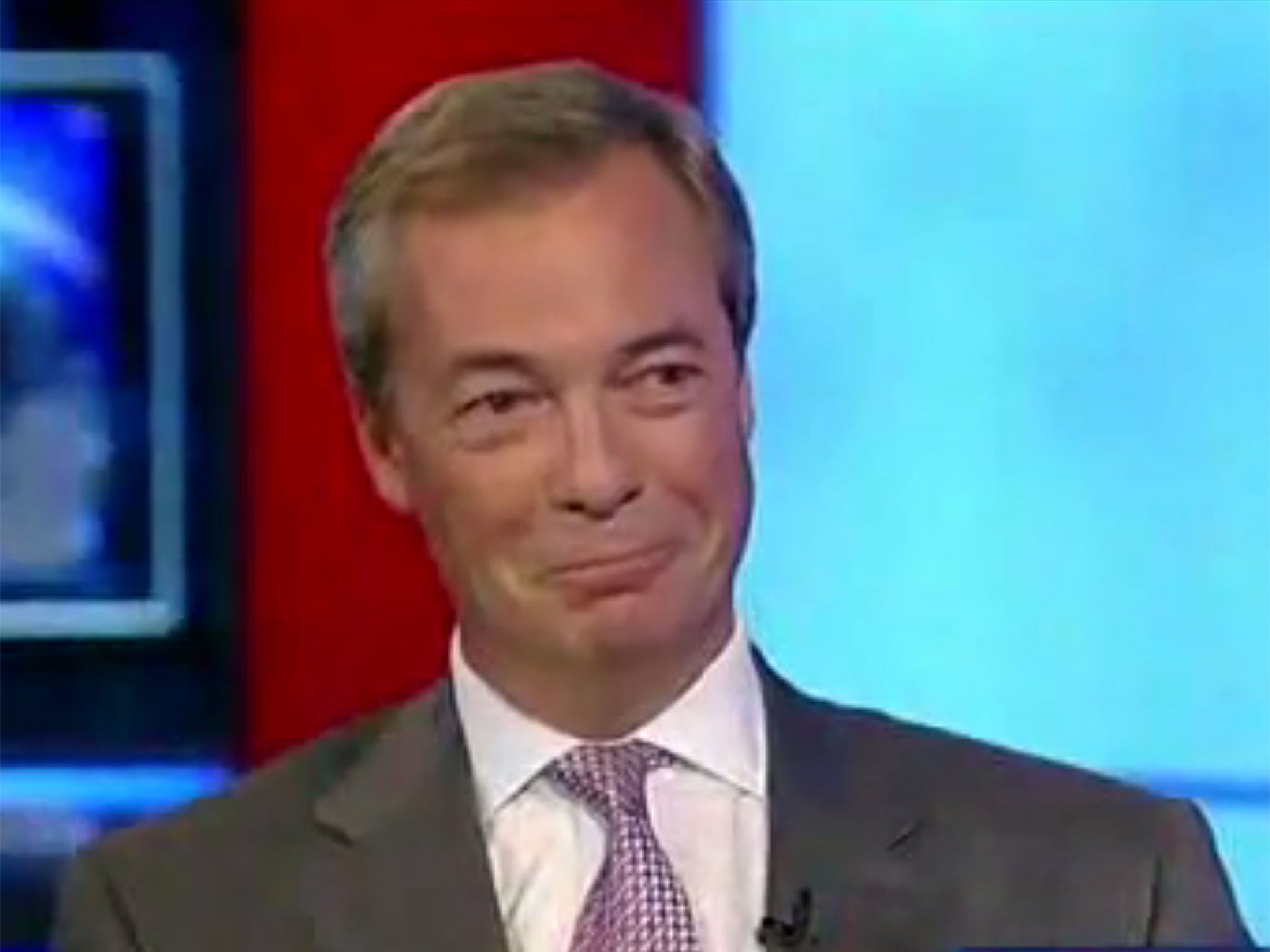 It was a neo-conservative's version of television talk-show heaven: Ukip leader Nigel Farage sitting down with Russell Brand's nemesis Sean Hannity.
Farage was discussing the UK's latest anti-terror proposals announced on Monday by Prime Minister David Cameron. The government said that new powers were needed to seize terrorist suspects' passports and stop British-born extremists from returning to the UK.
Farage said Cameron was simply "following" his lead. "We've now got somewhere between 500 and 1,500 British UK passports holders who are fighting in the ranks of Isis...It's unbelievable...It's too many. And the Prime Minister's first position was that he'd take passports away from those he thought would go. What I said was I don't want those that have gone becoming even more radicalised, brutalized, coming back into our country."
He argued that Cameron would have trouble implementing his new proposals because of the European Convention on Human Rights, allowing Farage to segue into his anger at the European Union's control over British laws.
Hannity, who did not seem to know how to pronounce the Ukip leader's surname, introducing him as "Nigel Faraar", went on to show a clip from last week when the Fox News presenter and UK radical Islamist preacher Anjem Choudary argued about the dangers of radical Islam and American military aggression.
Farage said the reason why radical individuals like Choudary have emerged in the UK was due to a decline in traditional values.
"A lot of this is our own fault," he said. "We have been too weak. My country is a Judeo-Christian country. So we've got to actually start standing up for our values.
"All that's going on in Iraq at the moment...our primary responsibility is to make sure it doesn't happen inside our countries...The level of people in schools and in prisons too and in all these public institutions where people are radicalised, we can do something about that."
Mr Farage was speaking ahead of a by-election on 9 October in which Ukip could record its first MP. The election was triggered when Tory MP Douglas Carswell defected to Ukip and reisgned from Parliament.
The interview had begun with the Ukip leader being asked by Hannity: "Some people predict you may be the next prime minister, is that true?"
Hannity then stated he was going to follow Farage's career "very closely," adding, "We need Winston Churchills coming out of your country".