NSPCC chief Peter Wanless urges authorities to make child abuse cover ups a criminal offence
The new head of the government's review of historic sex abuse claims says authorities should alsio consider stronger corporate duties on adults to protect children living away from home in institutions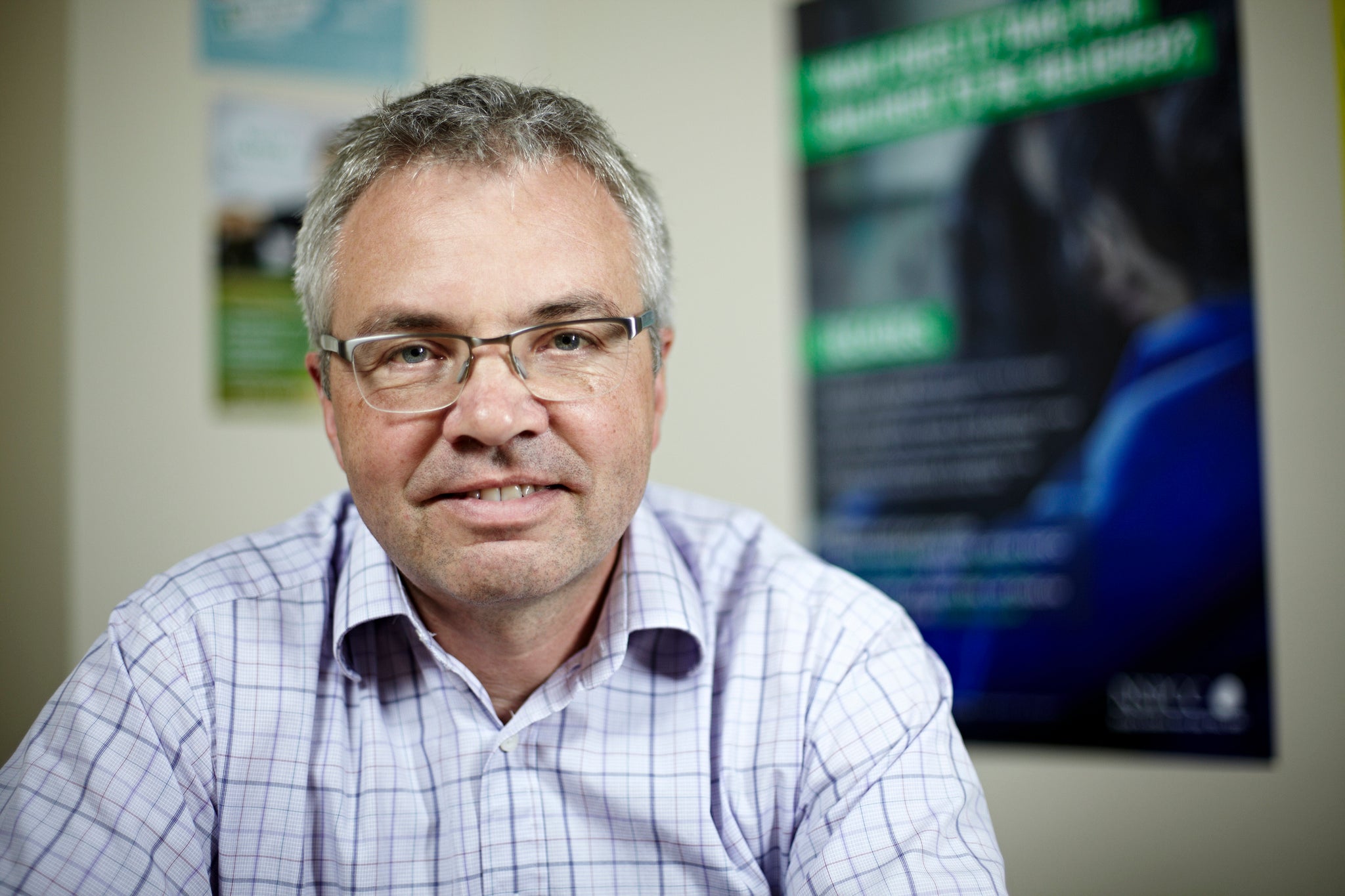 NSPCC chief executive and the man heading the Home Office's review into the handling of sexual abuse allegations, Peter Wanless, has urged authorities to make the covering up and hiding of child abuse a criminal offence.
Wanless, who was asked on Monday by Home Secretary Theresa May to head the review looking into historical child sex abuse allegations, also said the authorities should consider stronger corporate duties on adults to protect children living away from home, in institutions like care homes or boarding schools.
The call represents a shift in policy from the charity, which has previously opposed mandatory reporting of child abuse concerns.
But some children's rights campaigners said the change did not go far enough, because the NSPCC continues to oppose a blanket requirement to report concerns. Officials said this could lead to the system being "swamped" with less serious reports.
Mr Wanless said that anyone who tries to hide child abuse in order to protect an institution's reputation should face prosecution.
"Recently we have witnessed a disturbing number of cases of abuse in institutions such as hospitals, children's homes and boarding schools," he said. "We have concluded that the balance between the support for staff to do the right thing and the challenge if they do not, must be out of kilter.
"We want a change in the law specifically to prevent child abuse cover-ups. We believe anyone who tries to hide such incidents should face criminal charges. The reputation of an organisation should never be put above the safety of a child.
"In addition, we are particularly concerned about closed institutions, where contacts with adults beyond the institution itself are strictly limited. Here we are interested in examining the case for stronger corporate duties to protect children and more serious consequences in the event of failure to do so."
Mr Wanless added: "Neither change will be an instant remedy or a silver bullet. A culture of openness to challenge, transparency and well-trained staff are crucial too. But we believe they could be improvements on the situation as it stands today.
"However, our focus for criminalisation is on cover-up, not the merest suspicion that a child might have been harmed. Evidence from elsewhere shows that such arrangements can over-emphasise process and onward referrals, many of which never get properly dealt with, at the expense of focused action to support and protect those children most in need."
The vice-chairman of Parliament's all-party group on children, Baroness Walmsley, said the NSPCC's policy change was "nonsense" and "very confused".
She told BBC Radio 4's Today programme: "I'm very disappointed in the NSPCC. It's a very confused policy. You can't have a part-law. It really is nonsense.
"You have a headteacher who is working in a boarding school who is obliged to report child abuse and the next term he goes to work in a maintained primary school down the road and he isn't obliged.
"There are eight million children in education in this country and this policy would protect less than a million of them."
But Alan Wardle, head of corporate affairs at the NSPCC, said the organisation wanted a narrow policy to prevent the system being overwhelmed by floods of reports.
He told Today: "We don't think it should be across the board. It should be quite a narrow version of this because we have looked at the evidence in places across the world - places like Australia, Canada - and what has happened there where everyone is obliged to report every concern they have about a child is that the system gets swamped.
"You get really low-level reports coming through. People cover their backs and it doesn't help keep children safer because professionals can't see the wood for the trees."
The chief executive of the National Association for People Abused in Childhood, Peter Saunders, described the call as "a big step in the right direction".
"I think this is a really significant U-turn for the NSPCC and hugely welcome," he said.
And a lawyer representing 176 victims of disgraced TV personality Jimmy Savile welcomed the NSPCC's turnaround, which she said marked "a welcome and significant moment in our fight to protect future children from predators" like Savile, Rolf Harris, Cyril Smith and Stuart Hall.
But Liz Dux, a lawyer with Slater & Gordon, called for mandatory reporting to be brought in in open institutions such as day schools, as well as closed institutions.
"I would urge the NSPCC to go one step further and back mandatory reporting for both open and closed institutions," she said. "There are examples where mandatory reporting would have stopped offenders in open institutions as well, why should the children there not be afforded the same safeguards?"
She added: "Universally the victims I work with say they want change, they support mandatory reporting. We must not pass up this opportunity to protect our children and we must not delude ourselves that outrages like these ones will never happen again - if we don't act they could.
PA
Join our commenting forum
Join thought-provoking conversations, follow other Independent readers and see their replies