Omar Bakri Muhammad: Islamist leader seeks return to UK, after being banned in wake of 7/7 praise
Omar Bakri Muhammad, the Islamist leader who has publicly supported terrorist attacks in the UK and elsewhere, says he is being tortured in Lebanon and is attempting to return to the country despite being permanently excluded in 2005
Andrew Griffin
Sunday 29 June 2014 13:32 Comments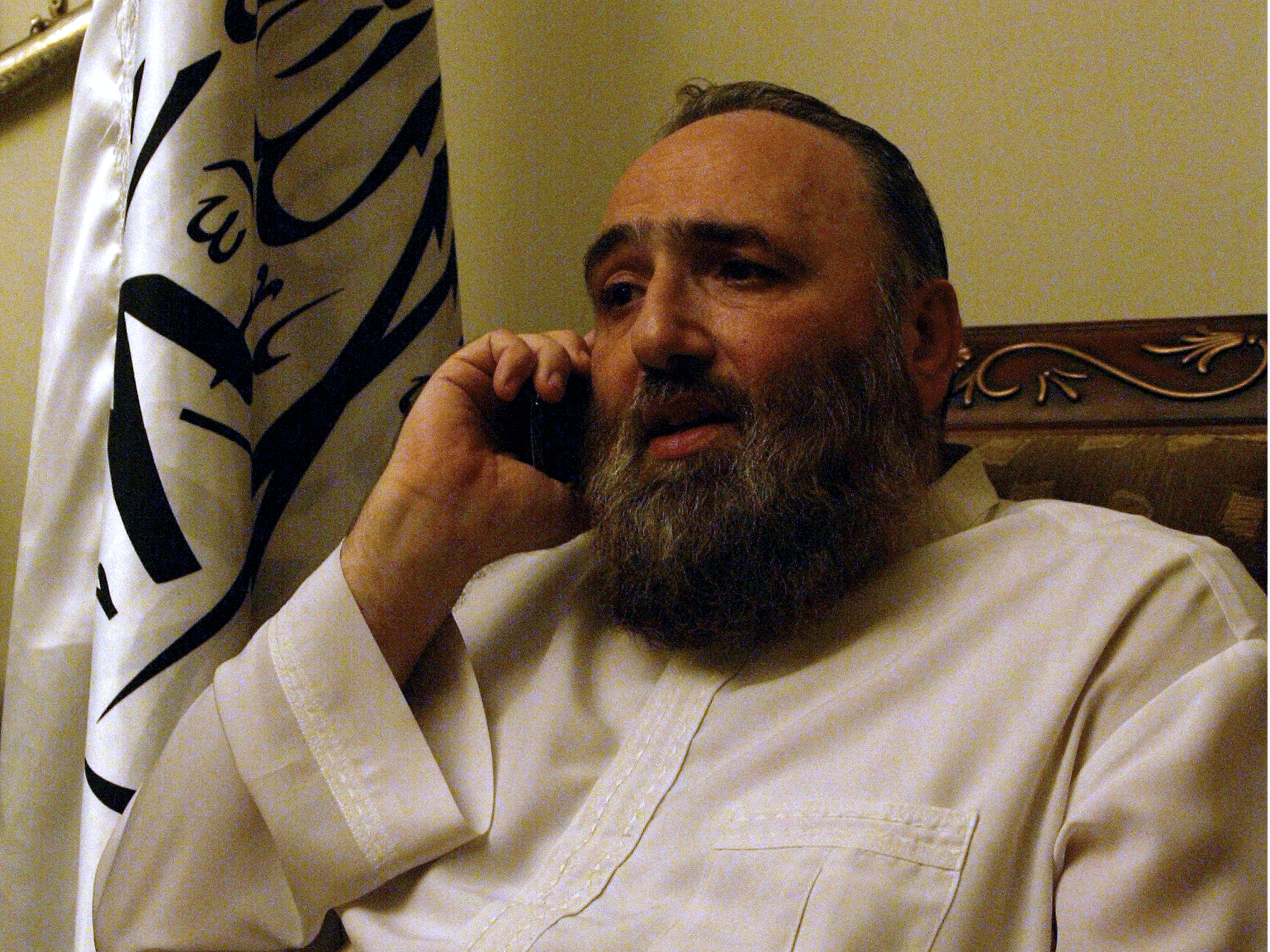 The family of Omar Bakri Muhammad are asking for the militant Islamist leader to be allowed to return to the UK, nearly ten years after he left the country for Lebanon, where he has since been arrested multiple times and where he claims to have been tortured.
Bakri's family says that he has been tortured during his time in a Lebanese maximum security prison, though the claims have yet to be independently verified. The family says that he is close to death.
Bakri was permanently excluded in 2005 on the grounds that he was not conducive to the public good. The Home Office has said that because he is outside of the country he will not be able to apply for asylum.
The preacher received political asylum in the UK in the 1980s and stayed until 2005. He left the UK soon after the 7/7 bombings in London in 2005, and fled to Lebanon. But he was arrested in Beirut towards the end of May for allegedly supporting terrorism.
Bakri has been accused of founding militant Islamist groups Hizb ut-Tahrir and Al Muhajiroun, and of glorifying terrorists including those that perpetrated 9/11 and 7/7. He helped convert Michael Adebolajo, who took part in the murder of Lee Rigby and was a member of Al-Muhajiroun.
"This person has contributed in every aspect in supporting terrorism," Lebanon's interior minister, Nouhad Machnouk, alleged after the arrest.
Bakri has been considered by some to court publicity, a view that his son Mohammad Bakri seemed to support.
"I think unless you know the character himself, like my father – I grew up with him – so therefore I understand the tactics that he uses to attract the media in order to pass the message of Islam," he told Sky News. "You may find that distasteful, but at the end of the day he has not committed any crimes in the UK."
He was previously sentenced to life in prison in Lebanon in 2010, but was released after witnesses recanted their testimony. He is thought to have been living in Tripoli in Lebanon for some of the time since, and has Syrian and Lebanese citizenship.
Register for free to continue reading
Registration is a free and easy way to support our truly independent journalism
By registering, you will also enjoy limited access to Premium articles, exclusive newsletters, commenting, and virtual events with our leading journalists
Already have an account? sign in
Join our new commenting forum
Join thought-provoking conversations, follow other Independent readers and see their replies