Oxford Street is the most polluted place in the world, say scientists
Buses are to blame for high levels of NO2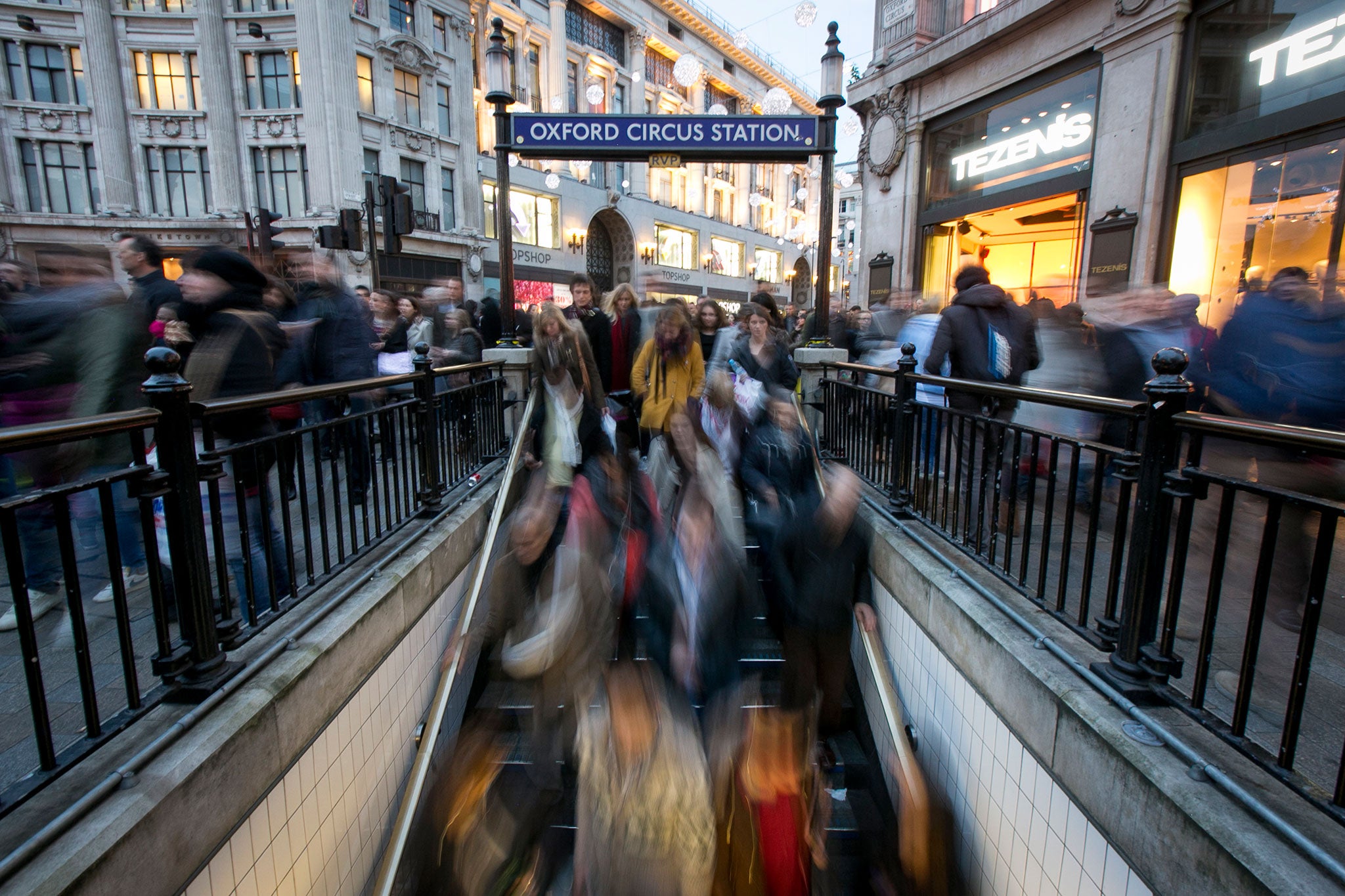 In addition to being the most stressful place on Earth (dawdling people wearing sleeveless padded gilets you know who you are), Oxford Street is also among the most toxic, with a report revealing that the shopping district has the highest levels of toxic pollutant nitrogen dioxide in the world.
A monitor installed by scientists detected peak levels of 463 micrograms per cubic metre, while the average amount of the pollutant across day and night since the start of the year has been 135 – more than three times the EU's safety limit.
NO2 is produced by diesel fumes coming from buses and taxis, and is linked with asthma and heart attacks.
Emissions scientist David Carslaw, from King's College London, told the Sunday Times that its concentration in the bustling street is the highest in the world.
Traders are calling on Mayor Boris Johnson to reduce the "wall of buses" that stack down the street.
"We are working closely with the relevant London authorities to look at longer term traffic reduction initiatives and we are keen to see ideas rapidly put in place," said Richard Dickinson, chief executive of New West End Company which represents traders in Oxford Street. "Businesses in the West End want action."
City Hall said it had already cut the number of buses on Oxford Street by a fifth, while hybrid engines are being implemented.
Vehicles that produce less emissions are the choice of cab services like Uber meanwhile, which are slowly taking over from London's diesel-guzzling black cabs.
Join our commenting forum
Join thought-provoking conversations, follow other Independent readers and see their replies