Drinkers in need of emergency care 'have higher chance of dying within 20 years'
A team of academics from Australia tracked patients for 20 years.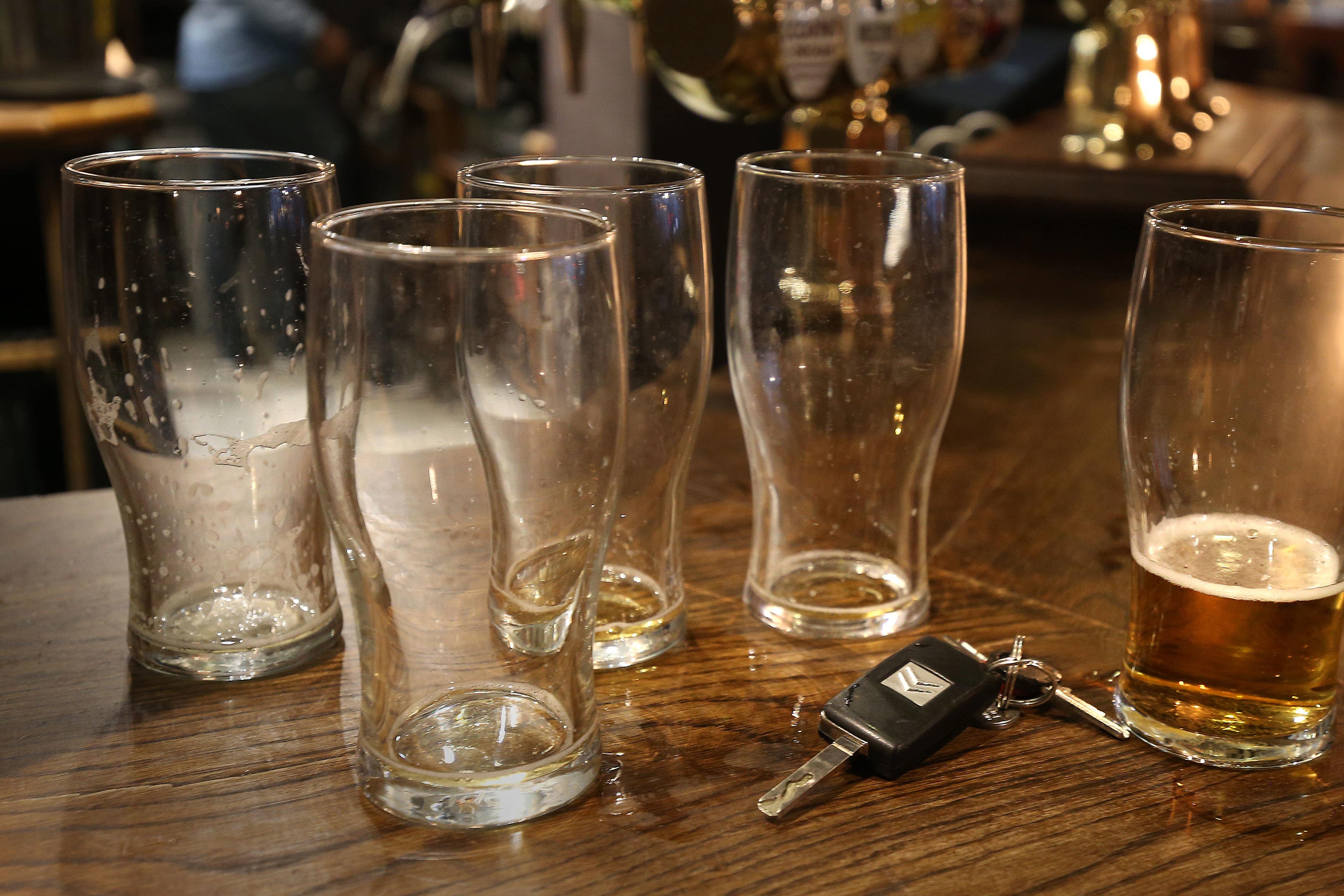 People who end up in A&E due to alcohol-related issues should receive targeted support, academics have said, after a new study found that these patients are more likely to die in the next 20 years compared to others who seek emergency care.
The new study found that people who visit emergency departments with alcohol-related diseases or conditions are more likely to make return visits and to die in the following two decades compared to those who end up in emergency departments for other reasons.
Researchers recruited 194 people to their study who were diagnosed with an alcohol-related problem who attended the emergency department of The Canberra Hospital, Australia, in 2002.
They also recruited another 194 who attended A&E for another reason.
The team of academics from Australia tracked the patients for 20 years.
They found that people initially admitted with an alcohol-related issue made 44% more visits to A&E over the next decade and had a 138% higher death rate over the following 20 years.
Presenting the study to the European Emergency Medicine Congress in Barcelona, Professor Drew Richardson, from the Australian National University, said: "There was a wide variety of reasons these patients came to our emergency department, including alcohol withdrawal symptoms, trauma-related injuries, and acute alcohol intoxication.
"If these patients could be targeted by trained professionals while they are in the emergency department to educate them about the consequences of alcohol use, and to offer them assistance in moderating their alcohol consumption, it might be possible to reduce this significant health burden.
"Presentations related to alcohol consumption are a major burden in emergency departments."
Figures from the Alcohol Change group show that in 2019/20 there were almost a million hospital admissions due to alcohol consumption in England.
But not all of these cases will have come through A&E.
Commenting on the study, Andrew Misell, director at Alcohol Change UK, said: "This study is from Australia, but it reflects patterns that we also see in the UK.
"It is likely that many of the patients the researchers have identified are frequent hospital attenders with deep and embedded alcohol problems.
"They are some of the most vulnerable people in our communities and, as this study suggests, they are likely to get sicker more often and to die earlier.
"But with the right training and support, professionals working with vulnerable, dependent drinkers can better recognise the complicated role that alcohol plays in their lives and how better to support them.
"We also need to reduce the stigma surrounding alcohol problems as this can be a big barrier to people seeking support, and we need to prevent people from needing treatment in the first place.
"There are policies the Government can put in place right now that can reduce alcohol harm such as clearer alcohol labelling, proper regulation of alcohol marketing, and sustainable funding for alcohol treatment services.
"These will help to improve the lives of so many people and their families."