Grenfell Tower fire: Thousands call on Home Office to issue visas to parents of Syrian victim Mohammed Alhajali
'We need to get their voices heard,' says Mirna Ayoubi a friend who launched the campaign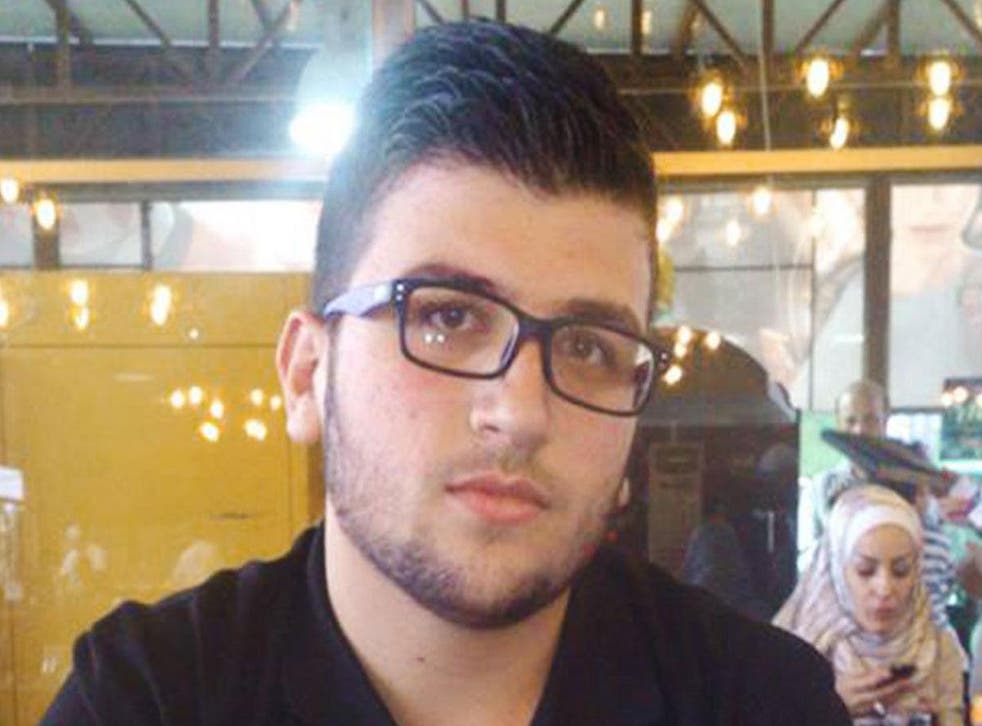 More than 40,000 people have signed a petition calling for the Home Office to award emergency visas to the parents of a Syrian refugee who was killed in the Grenfell Tower fire.
Mohammed Alhajali's mother and father have applied for permission to visit the UK so they can pay their respects and be reunited with his brother Omar, who survived the devastating fire.
The brothers came to Britain to seek a "better life" after escaping from their home city of Daraa, the birthplace of the Syrian revolution. They were granted asylum in the UK.
Civil engineering student Mohammed, 23, perished as he was besieged by billowing smoke. He was trying to follow Omar, 25, down the stairs of the burning North Kensington building.
In a last text to his older brother after the two were separated, he wrote: "The smoke is getting in, the smoke is getting in, we are going to die, we are going to die."
Before succumbing to the smoke, he was said to have asked friends to tell his family in Damascus he loved them.
He had not seen his family for five years and was forced to limit communication to avoid putting them in danger amid a crackdown against the opposition by Bashar Assad's regime, according to a family friend who launched the petition.
Mohammed's parents have applied for an emergency visa so they can attend his funeral and visit the his brother Omar.
Mirna Ayoubi, a friend who launched the petition, said: "We need to get their voices heard to the Home Office so that we can persuade an acceptance of the visa."
She added that she began the appeal on behalf of Omar, a business student who was treated for smoke inhalation at Kings Cross hospital.
Brother of Grenfell fire victim: Residents flagging dangerous conditions were repeatedly ignored
More than 40,000 people had signed the petition by Saturday afternoon.
A Home Office spokesman said: "We have established processes in place, which allow us to consider visa applications outside the Immigration Rules on compassionate grounds.
"We are in contact with Mr Alhajali's family and will offer any assistance we can to help them obtain the necessary travel documents they will require in these terribly sad circumstances."
Mohammed was the first of the victims to be identified following the Grenfell Tower fire.
In Pictures: Grenfell Tower after the fire

Show all 51
A friend said the brothers lived on the 14th floor of the 24-storey building.
Abdulaziz Almashi described the University of the West London student as "kind, charitable and full of passion for his family.
He added: "He survived Assad, he survived the war, only to be killed in a tower block in London."
Omar has said residents' concerns about fire safety at Grenfell Tower were repeatedly ignored by the building's managers.
Register for free to continue reading
Registration is a free and easy way to support our truly independent journalism
By registering, you will also enjoy limited access to Premium articles, exclusive newsletters, commenting, and virtual events with our leading journalists
Already have an account? sign in
Register for free to continue reading
Registration is a free and easy way to support our truly independent journalism
By registering, you will also enjoy limited access to Premium articles, exclusive newsletters, commenting, and virtual events with our leading journalists
Already have an account? sign in
Join our new commenting forum
Join thought-provoking conversations, follow other Independent readers and see their replies