Police rescue tired bee
Must resist all bee puns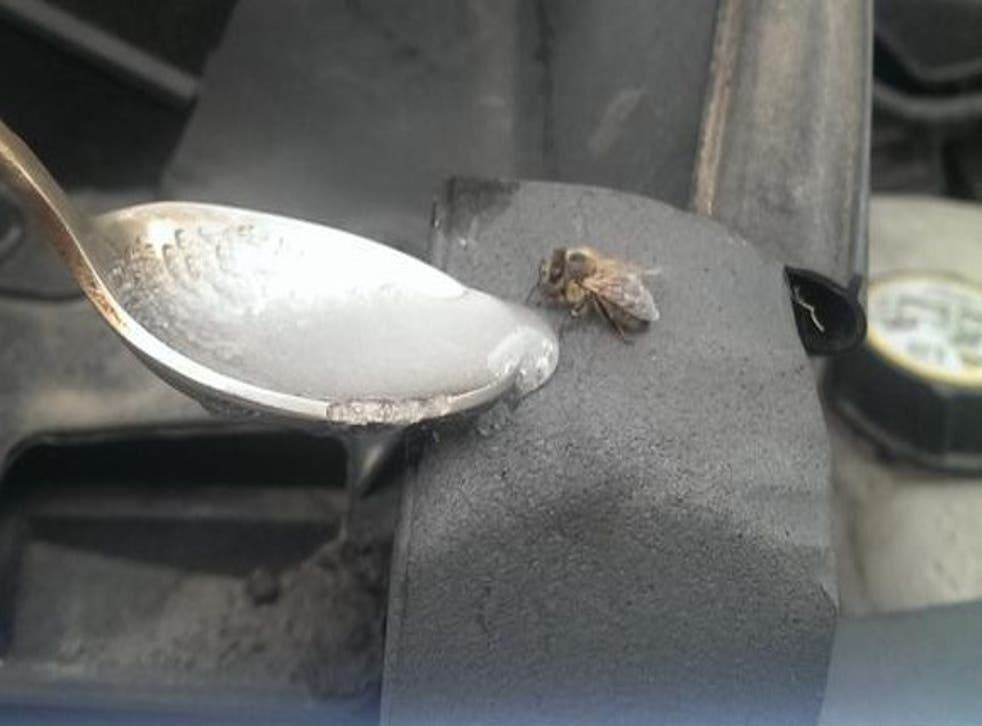 Whoever said police aren't doing enough to ensure the safety of the nation's insects can go to hell quite frankly, because the Cambridge transport police went above and beyond the call of duty on Sunday.
Two officers were doing a vehicle safety check on their patrol car when they discovered a 'tired bee' on the bonnet, helping the little guy out by feeding him a spoonful of sugar and water.
"When you find a tired Bee during vehicle checks & you give it some glucose to perk it up #MaketheDifference #BeeBuddy," read the British Transport Police's Cambridge Twitter account.
The officers then returned to their jobs looking after the railways. The bee is thought to be in a stable condition.
Join our new commenting forum
Join thought-provoking conversations, follow other Independent readers and see their replies