16 and 17-year-olds given the vote in Scotland, on the same day they are banned from voting in EU referendum
Scottish MSPs extended the vote under an hour after the same proposal had been defeated at Westminster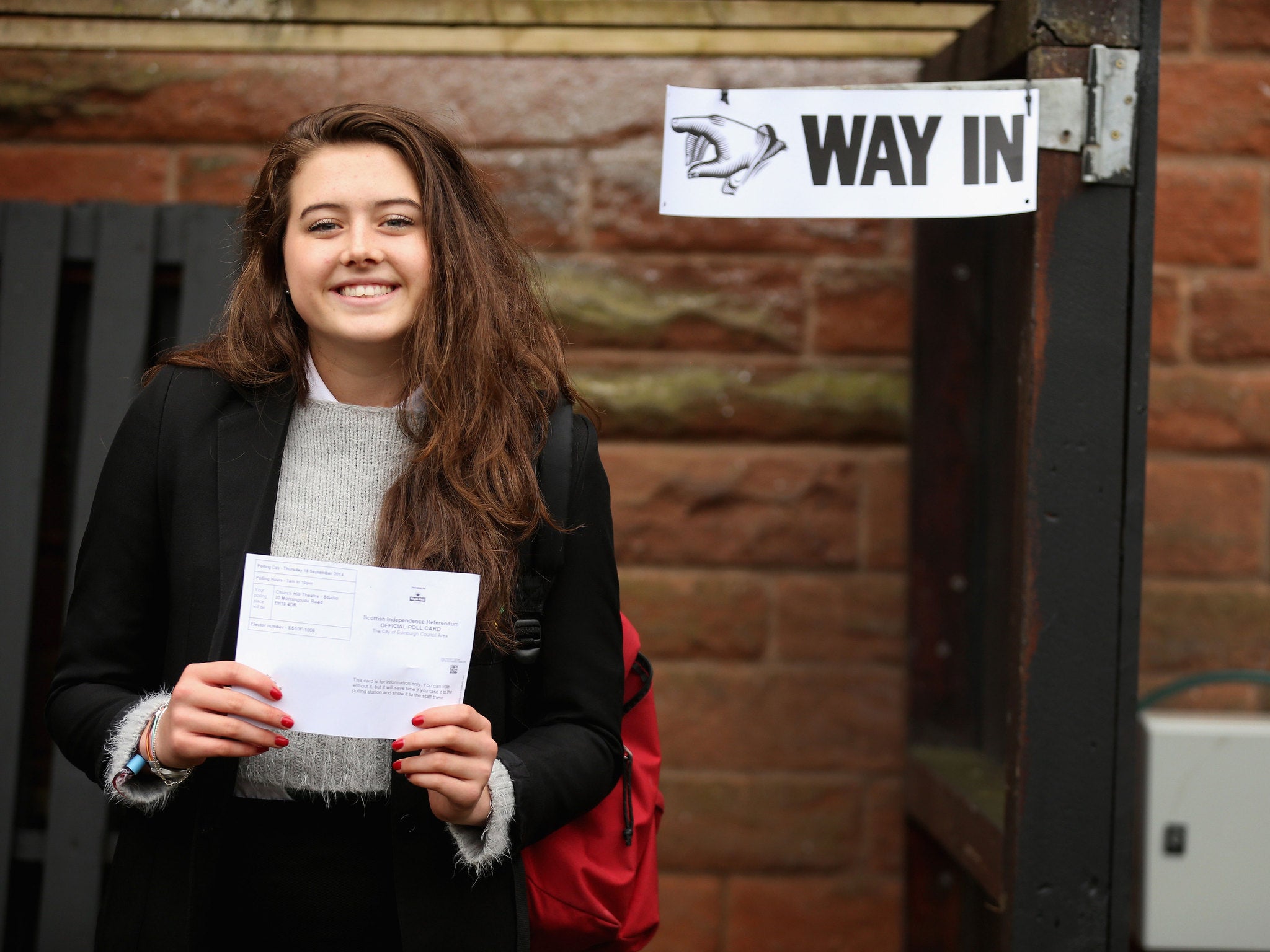 MSPs have voted to extend the right to vote in Scottish elections to 16 and 17 year olds, on the same day that MPs in Westminster struck down an amendment to give the vote to under-18s in the upcoming EU referendum.
The Scottish Election (Reduction of Voting Age) Bill reflected a long-standing wish of the SNP government to lower the voting age, a policy which got a boost after the independence referendum in September 2014, in which 16 and 17-year-olds were allowed to vote.
86 MSPs across parties voted in favour of the bill, with only eight voting against, under an hour after the same idea was struck down in Westminster.
The bill will come into force next year, in time for 16 and 17-year-old voters to vote in the Scottish general election on 5 May.
Greeting the result, Deputy First Minister John Swinney said: "I have been impressed by the thoughtful and passionate contributions that young people have made to the debate on the current proposals to extend the franchise permanently."
However, while Scottish young people will be able to cast their ballots in the election to the Scottish parliament, they won't have the same right in the EU referendum.
What does five more years of the Tories mean for Britain?
Show all 8
Today in Westminster, an amendment to the EU referendum bill that would have allowed anyone 16 and over to vote was rejected, with 310 to 265 MPs voting against the measure.
The amendment received cross-party support, especially from Labour and the SNP, but was struck down by the Conservative vote.
Speaking to The Guardian, Katie Ghose, chief executive of the Electoral Reform Society, called the Westminster vote a "huge missed opportunity for our democracy", and hoped that MPs would rethink their decision.
During the Commons debate on the issue, Labour MP Barry Sheerman raised eyebrows when he said that the move to have "adults at 16" would make young people "more vulnerable to sexual predation".
16 and 17-year-olds played an important part in the Scottish independence referendum, with 75 per cent of people in this age group turning out to vote, higher than the 54 per cent of 18-24 year olds who voted.
Join our commenting forum
Join thought-provoking conversations, follow other Independent readers and see their replies