2.28m British households now living in fuel poverty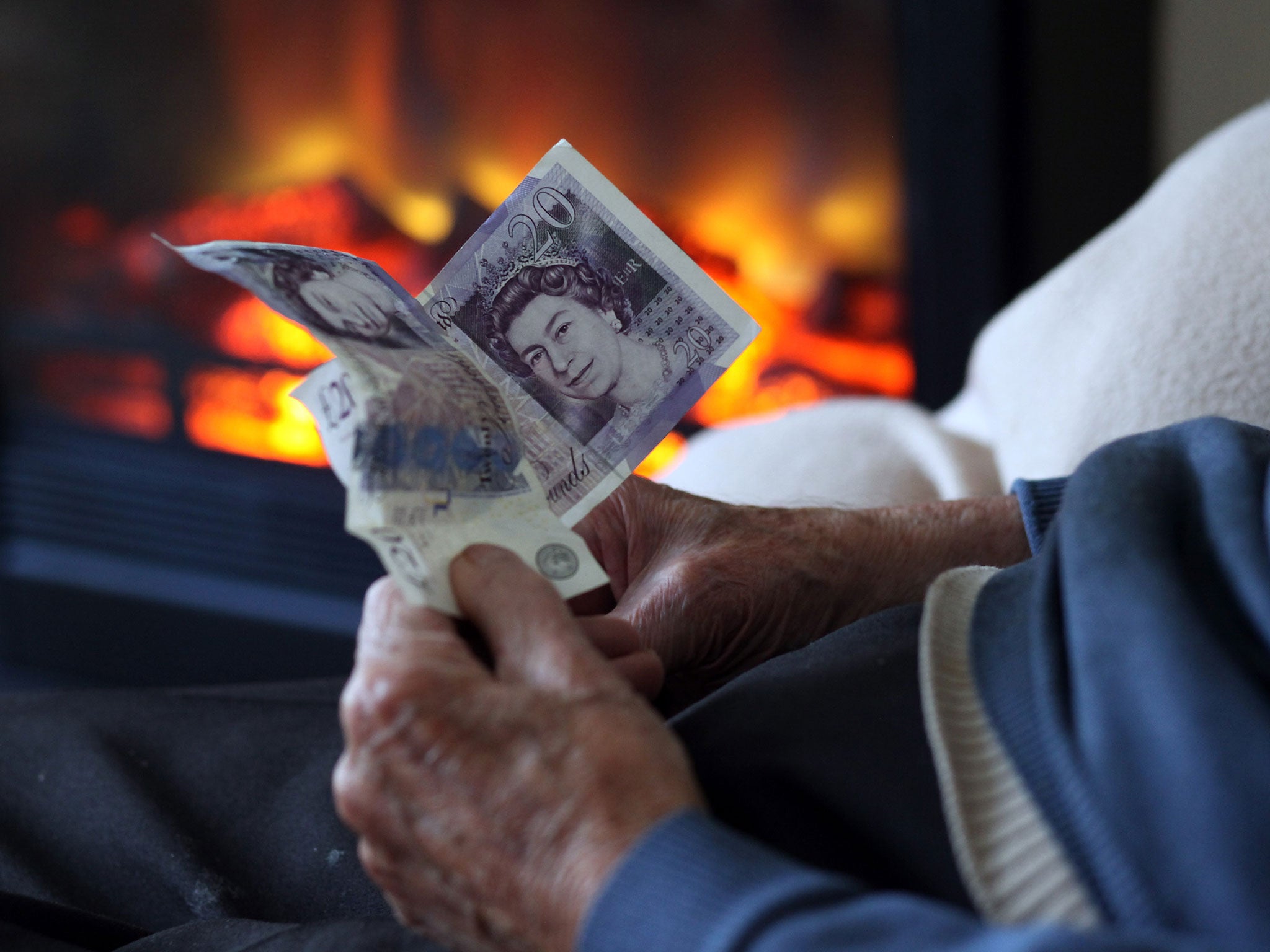 More than one in 10 English households is now living in fuel poverty, Government figures show.
The latest statistics published today – which date back to 2012 – show that in 2.28m properties people are struggling to be able to afford to heat their homes.
The figures show that the number of homes in fuel poverty fell by almost five per cent over the year but the Department of Energy and Climate Change predicts that the number will climb by 2014 to 2.33m.
Also the figure looks comparatively low as the Government has changed its measure for fuel poverty to take into account households with both high energy bills and low incomes.
Under the old measure, which included everybody who had to spend more than 10 per cent of their income to heat their homes properly, some 4.5m English households were in fuel poverty in 2012, a huge increase on the 3.2m homes in fuel poverty in 2011 and almost double the number included in the new measure.
Charities slammed the Government for its lack of real action in tackling the scandal of fuel poverty leaving many people being forced to choose between heating or eating because of rising energy bills each winter.
That in turn is a major factor in the 31,000 "excess winter deaths" in England and Wales, said Caroline Abrahams, Charity Director for Age UK.
She pointed out that the health implications of living in cold homes are well established, ranging from cardiovascular and respiratory disease to depression, at an estimated cost to the NHS of £1.36bn a year.
"No older person should worry that they could die from the cold in their own home," she said. "Fuel poverty has harmed our population, older people especially, for far too long. We want a permanent solution and we believe it is within our grasp, if there is the necessary imagination and political will."
The charity is calling for an ambitious energy efficiency programme to bring housing up to standard.
It says such an infrastructure programme could lift nine out of 10 homes out of fuel poverty as well as greatly reducing people's bills.
"The UK has among the worst insulated housing stock in Europe and a shameful record on fuel poverty – nearly a million older people can't afford to heat their homes adequately and many millions more are struggling to pay their energy bills," said Ms Abrahams.
Sophie Neuburg, Friends of the Earth fuel poverty campaigner said: "It's completely unacceptable that millions of people across Britain are still struggling to pay their bills.
"With more fuel price hikes expected in future, a comprehensive, publicly funded energy efficiency programme to insulate every low-income home in the country is urgently required.
"Slashing energy waste would not only save households hundreds of pounds every year, it would also create jobs, tackle climate change and reduce our reliance on overseas fossil fuels."
Meanwhile struggling households are on average £443 short of being able to afford their heating and lighting bills, the statistics show.
Those living in private rented accommodation continued to have the highest rates of fuel poverty.
Across England, 10.4 per cent of homes were classed as fuel poor, while regionally the West Midlands had the highest levels of people struggling with bills, at 15 per cent.
The lowest was the South East with eight per cent.
Join our commenting forum
Join thought-provoking conversations, follow other Independent readers and see their replies