Brexit: Britain may never recover from economic hit, warns Scottish Tory leader Ruth Davidson
Ministers failed to prepare for post-referendum period, Davidson says
Lizzy Buchan
Political Correspondent
Wednesday 06 September 2017 17:55 Comments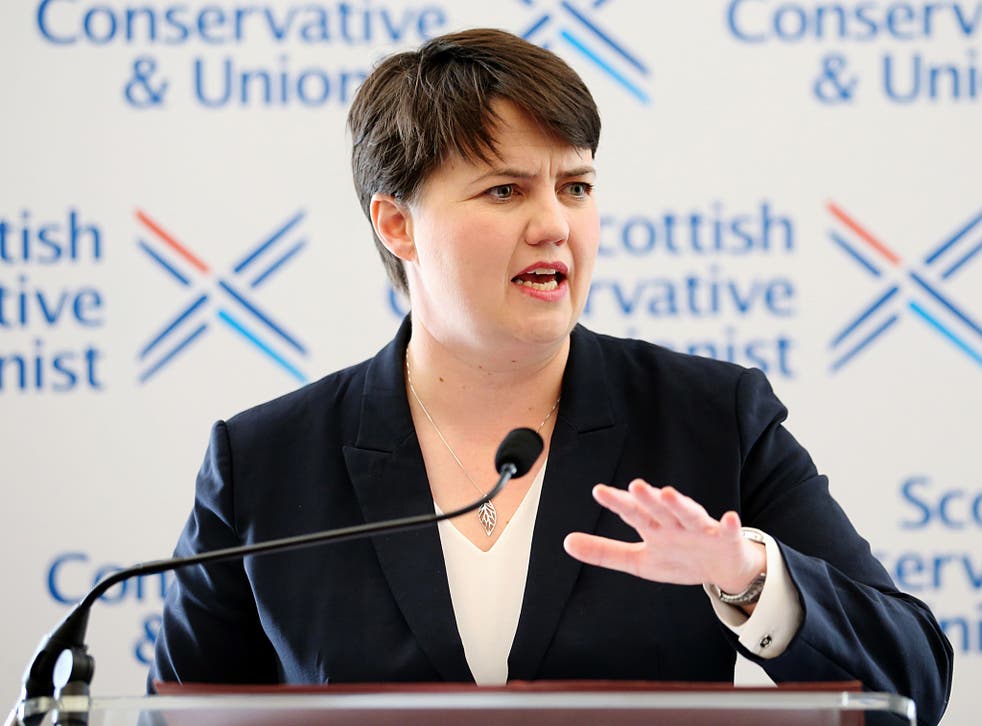 Brexit could deliver an economic blow to Britain from which the country may not recover, the Scottish Conservative leader has said.
Ruth Davidson, a staunch Remain supporter, acknowledged that no party had a mandate to prevent Britain leaving the EU but said ministers had failed to prepare the public for the realities of the negotiation period.
In an interview with the New Statesman, she also pushed for access to the single market after Brexit to protect trade both north and south of the border.
Ms Davidson said: "I think one of the things the UK government didn't do that they should have done was pitch-roll this: remind the British public that when it comes to European negotiations – and we've had several decades of them – we are told no until five past midnight and then suddenly a deal gets done in the wee small hours of the morning.
"I don't think the country was prepared for this period that we're currently in.
"People in a room talking and then walking out and up to a bank of microphones and saying entirely different things while standing next to each other is part of what negotiation is.
"I think the UK government has not just an obligation but a duty to negotiate as hard as they can on behalf of the country."
Asked about the impact of Brexit, Ms Davidson said: "My real fear is that if there's a short-term economic hit, we don't bounce back from it."
Describing herself as a "centrist", the Scottish Conservative leader said she was most interested in pursuing free trade once Britain leaves the EU.
She said: "I'm for free trade and want to make sure that people from Scotland and the UK have access to – and the greatest ability to operate within – the single market, which I believe are the exact words the Prime Minister used in her Lancaster House speech back in January.
UK news in pictures

Show all 50
"The mechanism for how we get to that I'm less aerated about, as long as that's where we get to."
Despite her concerns about the handling of Brexit, Ms Davidson praised her Tory colleague Theresa May, saying the Prime Minister was "not a game player" and she was prepared to "put in a shift".
She said: "She's absolutely straight down the line... She's not a game player.
"And the kind of clichés that you hear about her, about her believing in service and public duty, are absolutely true.
"Everything that she said about being there for the long haul, as long as the party and the country want her – she will get up and she will put in a shift."
Register for free to continue reading
Registration is a free and easy way to support our truly independent journalism
By registering, you will also enjoy limited access to Premium articles, exclusive newsletters, commenting, and virtual events with our leading journalists
Already have an account? sign in
Join our new commenting forum
Join thought-provoking conversations, follow other Independent readers and see their replies