A new return to Victorian values
Radical plans to make it easier for employers to sack their workers could soon become a reality. Yet they remain hugely controversial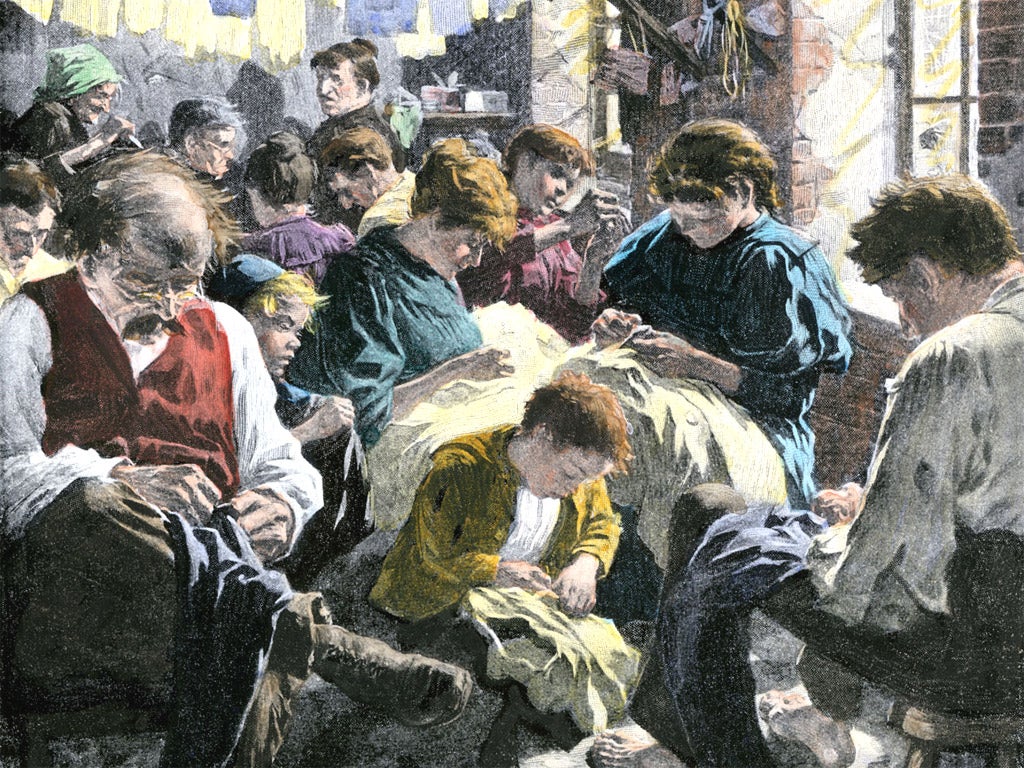 It is the most radical shake-up of employment law for decades – but even the Business Secretary admits there is no evidence it will boost the economy. The controversial Downing Street plan to allow employers to fire three million workers "at will" was kept alive by Vince Cable yesterday, albeit with no ringing endorsement from the Liberal Democrat cabinet minister.
Mr Cable has watered down a proposal backed by David Cameron for all firms to be able to sack poorly performing staff without the risk of being taken to an employment tribunal. If that does go ahead after a review, it will only apply in small firms.
The plan was put forward by Adrian Beecroft, a Conservative Party donor, and championed by Steve Hilton, Mr Cameron's strategy adviser. But it ran into strong opposition from the Liberal Democrats, who regard it as a throwback to "Victorian values" and an idea based on grumbling from businessmen rather than any firm evidence.
The issue sparked an unlikely power struggle between the two Coalition parties in the run-up to next Tuesday's Autumn Statement by George Osborne.
Mr Cameron seized on it as a way of illustrating the Government was ready to take tough, unpopular decisions to secure growth. But Nick Clegg was unwilling to rush into a free-for-all which he feared would make workers feel even more insecure about their jobs, further depressing consumer confidence.
The issue was thrashed out by Mr Cameron, Mr Clegg, Mr Osborne and Danny Alexander, the Liberal Democrat Chief Treasury Secretary. The compromise is that the proposal would not cover all companies but only firms employing 10 or fewer people. This allows the Prime Minister to say the idea is still on the agenda and the Liberal Democrats to argue they have diluted it.
Yesterday Mr Cable admitted he "did not support" the plan for no-fault dismissal. Denying he had "caved in" to No 10, he added: "My view is, 'Where is the evidence that this will help?' I don't see it." Although business groups are enthusiastic, Mr Cable believes the Government has already addressed the problem by deciding that, from next April, employees will only be able to claim unfair dismissal after working for a company for two years, instead of one. Privately, senior Liberal Democrats hope the "fire at will" plan will die a natural death.
Mr Cable insisted his wider shake-up would not create "a hire-and-fire culture". He said: "What we are doing here is hacking through the excessive red tape and regulation that prevents too many businesses from creating new jobs in the first place."
The Business Secretary appeared lukewarm about another controversial proposal on which he invited views – reducing the notice period employers must give for 20 or more redundancies from 90 days to 60, 45 or 30 days.
After a lobbying campaign by business leaders, Mr Cable also promised to streamline the way employment tribunals work, a measure aimed at reducing the number of cases by a quarter. The Ministry of Justice is expected to announce next week that workers will have to pay fees running to hundreds of pounds to lodge a claim. Those seeking compensation of more than £30,000 will pay higher fees but would be refunded if they win their case and people on low incomes will not have to pay.
Cameron's working solution
David Cameron called for parents to be allowed to bring their children to work next Wednesday as the Government draws up contingency plans for the one-day public-sector strike.
More than two million workers are due to walk out in protest over cuts to their pensions. Thousands of schools are expected to shut.
The Prime Minister told the Commons: "When it is safe for people to take their children to work, organisations should allow them to do so." He condemned the planned action as the "height of irresponsibility" when an "extremely reasonable" pensions offer was on the table.
Downing Street confirmed that plans were being drawn to limit the strike's impact, but declined to discuss details.
How the workplace will be affected
* Workers will be only allowed to claim unfair dismissal after two years' service from next April, instead of just one year as the rules currently state.
* To deter trivial claims, employees will have to pay fees to take a case to an employment tribunal.
* Greater use of conciliation to reduce by a quarter the number of cases going to tribunal, saving employers £40m.
* The Government plans to invite views on whether firms employing 10 people or fewer should be allowed to sack workers without them having to answer potential claims of unfair dismissal.
* Consultation on bringing in "protected conversations" between employer and employees to discuss poor performance or retirement.
* The Government plans to consider reducing notice period for redundancies from 90 to 60, 45 or 30 days.
Join our commenting forum
Join thought-provoking conversations, follow other Independent readers and see their replies