Saudi Arabia executions: David Cameron finally breaks his silence
But PM simply repeats Government press release insisting he was 'opposed to the use of the death penalty under any circumstances'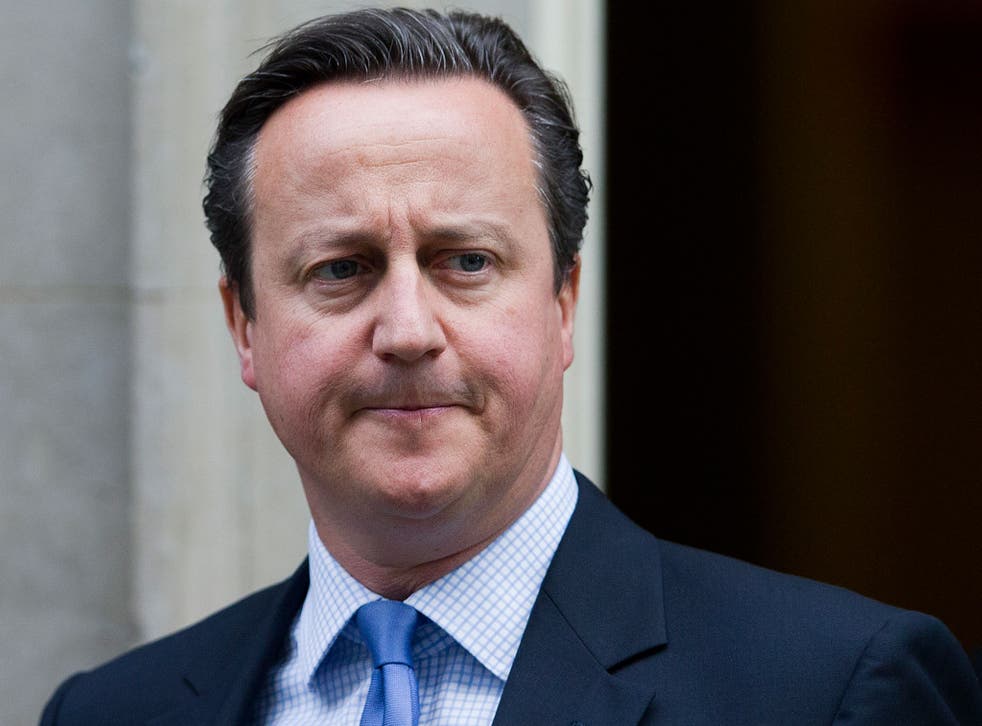 David Cameron has finally broken his silence over the execution of 47 prisoners in a single day by Saudi Arabia, but simply repeated the Government press release that they are "opposed to the use of the death penalty under any circumstances".
He has faced widespread criticism for his "shameful" and "extraordinary" silence over the mass executions by the Sunni kingdom, which included killing the prominent Shia cleric Sheikh Nimr al-Nimr.
Asked for the Prime Minister's reaction, his spokeswoman said: "The Government has set out its position clearly over the weekend and that we're opposed to the use of the death penalty under any circumstances."
But the UK Government was maintaining its diplomatic relations with Saudi Arabia, she added.
Justice Secretary Michael Gove cancelled the UK Government's £6m contract to provide a training programme for Saudi prisons in October but Labour has urged the Government to break off its judicial relations altogether.
Iran: Angry protesters set fire to Saudi embassy in Tehran
But ministers are reluctant to cut ties with such a powerful ally in the Middle East and the Prime Minister's spokeswoman said maintaining ongoing relations with Saudi Arabia was important in order to be able to raise concerns over human rights abuses.
"We have a range of bilateral cooperation with Saudi Arabia and that continues, the Prime Minister's spokeswoman told journalists at a Downing Street briefing on Monday.
"We have broad areas of cooperation where we would work in line with many governments around the world to look at how we can advance our interests and to help with the development of other countries' judicial systems.
10 examples of Saudi Arabia's human rights abuses

Show all 10
Asked about demands that the Government cut all bilateral relations with Saudi Arabia, the spokeswoman said: "This was an issue that obviously arose towards the end of last year; the Prime Minister has been very clear and has said before [about] the importance of engaging with countries and having relations with them so we can raise matters of concern and talk to them about difficult issues."
Join our new commenting forum
Join thought-provoking conversations, follow other Independent readers and see their replies