'Active Choice+' vs 'Default On': how Cameron's crackdown on internet pornography became a rebranding exercise
Government demands firms vocally back its preferred online protection measures
Oliver Duggan
Tuesday 16 July 2013 09:32 Comments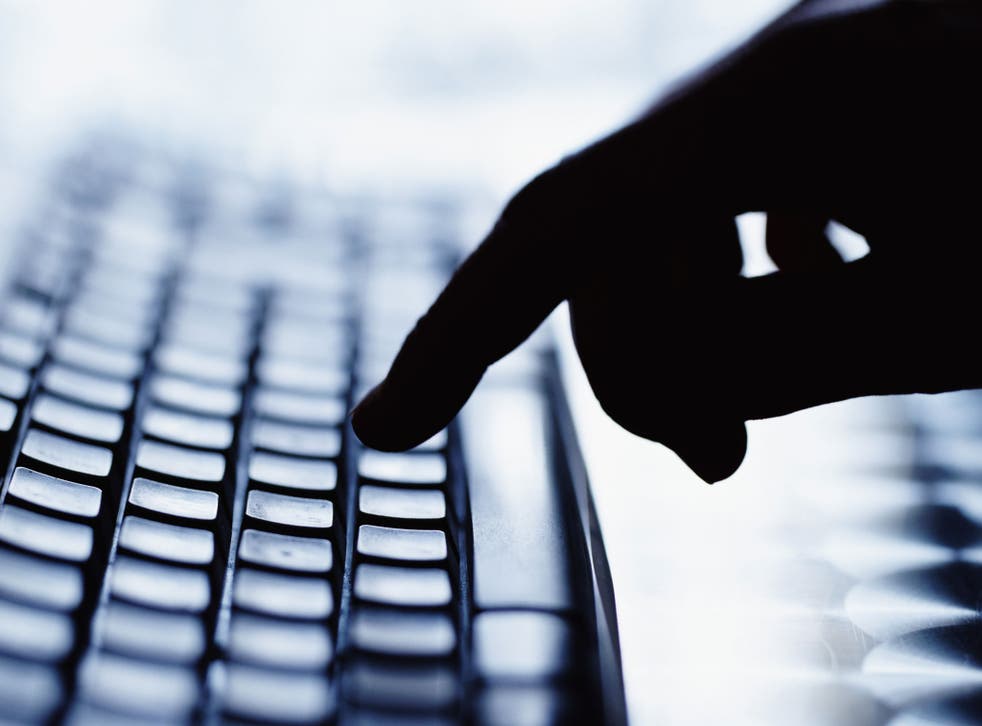 Internet providers have been secretly asked by the Government to make it appear they are offering greater protection against children accessing internet pornography purely for political benefit, according to a leaked letter.
The document, written on behalf of Prime Minister David Cameron, demands they change their description of the filter they offer without actually offering enhanced protection.
BT, TalkTalk, Sky and Virgin Media – the ISPs that provide much of Britain's access to the web – have been in consultation with Downing Street on ways to stop children accessing pornography and other adult content.
Negotiations have led to an agreement to implement "active choice +", a software restriction on violent and sexually graphic content that gives parents the option to filter it out. Yet the Government has asked the four leading firms to state they are in fact introducing a stricter system, "default-on".
This option, which has received the backing of some campaigners, would automatically block access unless parents explicitly opt out – but ISPs have said this would encourage complacency among parents and usher in dangerous levels of censorship.
The Department of Education letter, leaked by industry insiders to the BBC after it was seen as an attempt to strong-arm ISPs into vocally accepting the broader restrictions, has provoked fury from industry insiders.
"Without changing what you will be offering (ie active-choice +), the Prime Minister would like to be able to refer to your solutions [as] 'default-on'," the letter says. "Can you consider how to include this language (or similar) in the screens that begin the set-up process? The Prime Minister believes that there is much more that we can all do to improve how we communicate the current position on parental internet controls and that there is a need for a simplified message to reassure parents and the public more generally."
The intervention has angered ISPs, who have said it mischaracterises current measures. One insider told the BBC the proposed switch was "staggering – asking us to market 'active choice' as 'default-on' is both misleading and potentially harmful". Another said: "What this is about is allowing the Government and certain [news]papers to declare a victory."
The Department of Education and Ms Perry declined to comment on the leak, while a No 10 spokeswoman said: "The Government continues to work with ISPs to help keep children safe online." ISPs reaffirmed their commitment to existing policies, which they distanced from those outlined in the letter.
Child protection: The PM's wish list
The letter asks ISPs to comply with four major policies supported by the Prime Minister.
Firstly, to force internet-users to choose either to keep parental controls (pre-ticked), choose their own settings or turn them off completely.
Secondly, to make customers prove their age and identity before being able to switch off filters, and then to log their changes.
Thirdly, to offer a "collective financial commitment" to an awareness campaign to encourage parents to use content-blockers.
And finally, to use the hotly-contested term "default on" to describe pre-existing industry filters.
Register for free to continue reading
Registration is a free and easy way to support our truly independent journalism
By registering, you will also enjoy limited access to Premium articles, exclusive newsletters, commenting, and virtual events with our leading journalists
Already have an account? sign in
Join our new commenting forum
Join thought-provoking conversations, follow other Independent readers and see their replies