Children starving to death in Afghanistan in need of international aid, UN warns
The warning comes amid Tory backbench pressure to cut the UK aid budget, however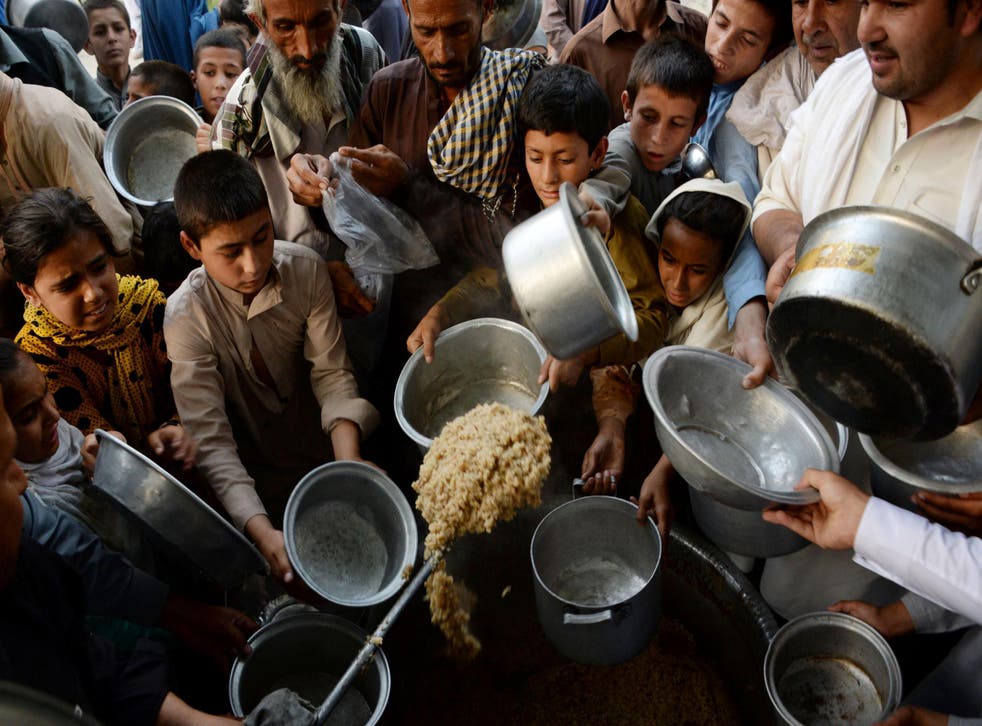 Afghan children are dying of hunger with a total of 9.3 million people in the country are in need of aid, the United Nations' humanitarian arm has warned.
The latest news about the dire situation in the conflict-hit country comes amid pressure on the British government from Tory backbenchers and right-wing newspapers to slash international aid spending.
The Independent also reported in April that the Home Office has been deporting three times as many teenagers to conflict hit countries – including Afghanistan – than had previously been admitted.
​Priti Patel, the International Development Secretary, has laid out measures to spread the aid budget according to "core Conservative principles" – which aid charities have warned may mean compromising on assistance.
In September Ms Patel announced £750m for Afghan aid projects between 2017 and 2020 with an emphasis on creating a more stable country, especially for women and girls.
Downing Street strongly hinted last month that the 0.7 per cent aid target would be reviewed by the end of the Parliament, saying the policy's future would "rightly be left for the manifesto".
The UN Office for the Coordination of Humanitarian Affairs issued a Humanitarian Needs Overview for Afghanistan, noting a 13 per cent increase in people in need of aid in the last year.
"Afghanistan remains one of the most dangerous, and most violent, crisis ridden countries in the world," the report stated.
The fighting killed a record 8,397 civilians in the first nine months of 2016, and displaced half a million by November.
More than a quarter of all Afghan provinces have rates of malnutrition above 15 per cent, officially classifying them as emergencies.
Most of the people who require assistance for malnutrition in the country are children under the age of five –1.3 million out of 1.8 million.
World news in pictures

Show all 50
Twin suicide bomb blasts in Kabul kill up to 50 people on Monday, the country's interior ministry said – putting an end to a period of relative calm in the country's capital.
There is also ongoing violence in the province of Helmand, the focus of the Taliban insurancy.
Join our new commenting forum
Join thought-provoking conversations, follow other Independent readers and see their replies