Africa Minister Mark Simmonds resigns citing 'intolerable' parliamentary allowances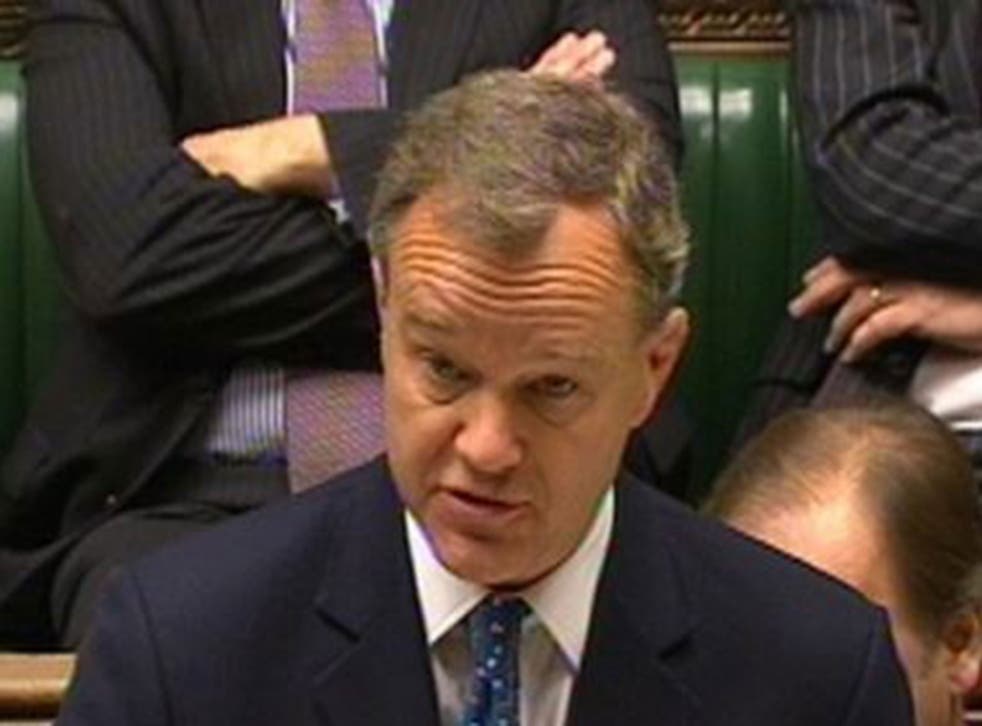 The Foreign Office Minister Mark Simmonds has resigned from the Government and will stand down as an MP next year, claiming that "intolerable" parliamentary allowances were not enough to allow him to bring his family from Lincolnshire and rent a flat in London.
As the FCO minister for Africa, Mr Simmonds has recently been chairing meetings at the United Nations on the continuing political crisis in the Democratic Republic of Congo.
Downing Street emphasised that the loss of a second Foreign Office minister within a week, following the resignation of Baroness Sayeeda Warsi, was unconnected and that Mr Simmonds' decision to leave the Government "was made before the situation in Gaza and Israel had developed".
However Labour's shadow Foreign Minister, John Spellar, said the departure of a key Foreign Minister was "another blow" to a Government already reeling from the highly embarrassing resignation of Lady Warsi.
Elected to the Commons in 2001, Mr Simmonds claimed the lack of financial support available to MPs with families who lived outside London in the revamped expenses system had meant he now needed to "focus on providing for my family".
Married with three school-age children, the Independent Parliamentary Standards Authority [IPSA] which regulates and oversees MPs business costs and expenses, said Mr Simmonds would have been eligible to claim just over £28,000 a year to rent a family home in London.
He would also have been eligible to claim 30 return journeys a year from London to his Lincolnshire constituency for each member of his family.
A spokesman for IPSA said it was "not uncommon" for MPs from outside the capital to bring their families to London. "The provision is there for them to live in London," he said.
Mr Simmonds however said that the allowances available in the post-expenses scandal regime "does not allow me to rent a flat which can accommodate my family, so I very rarely see them".
Ruling out a family flat in central London, Mr Simmonds said that travelling from the "outer reaches of London" was not the lifestyle he wanted. He added: "the sacrifice to my family life has become intolerable."
Downing Street said Mr Simmonds had told the Prime Minister he wanted to stand down on 4 August.
Mr Simmonds himself said his resignation had been agreed at the time of last month's ministerial reshuffle and had been influenced by the David Cameron's desire to refresh his Government with people who would be standing at the next election.
In the PM's reply to Mr Simmonds' resignation letter, Mr Cameron said: "This was something we agreed some weeks ago and [was] a decision I know you have given some thought to over recent weeks."
Mr Cameron's comment that Mr Simmonds had "served on the Conservative front bench for much of the last decade" is an acknowledgement that has lost another experienced member of his foreign affairs team.
After the departure of William Hague as Foreign Secretary, opposition MPs pointed out that the loss of Mr Simmonds would leave the FCO looking less authoritative.
The announcement that the former whip James Duddridge would be the new Africa Minister, increased the number of eurosceptics in Government. Last year Mr Duddridge said that Britain should tell the European Union to "sod off" rather than pay welfare benefits to immigrants from Romania and Bulgaria.
Conservative colleagues of Mr Simmonds speculated that pressure in his Boston and Skegness constituency from increasing support for Ukip may also have contributed to his decision to walk away from frontline politics. One local Tory said that recent local success by Ukip was not expected to diminish by the time of next year's general election.
Register for free to continue reading
Registration is a free and easy way to support our truly independent journalism
By registering, you will also enjoy limited access to Premium articles, exclusive newsletters, commenting, and virtual events with our leading journalists
Already have an account? sign in
Register for free to continue reading
Registration is a free and easy way to support our truly independent journalism
By registering, you will also enjoy limited access to Premium articles, exclusive newsletters, commenting, and virtual events with our leading journalists
Already have an account? sign in
Join our new commenting forum
Join thought-provoking conversations, follow other Independent readers and see their replies